Users in your Organization can access and perform actions to assets by assigning them to a Workspace and Workspace Role. Assigning a user to a Workspace and Workspace role will apply to all folders within.
Assign users to a workspace one of two ways.
Assign Users through the Admin Panel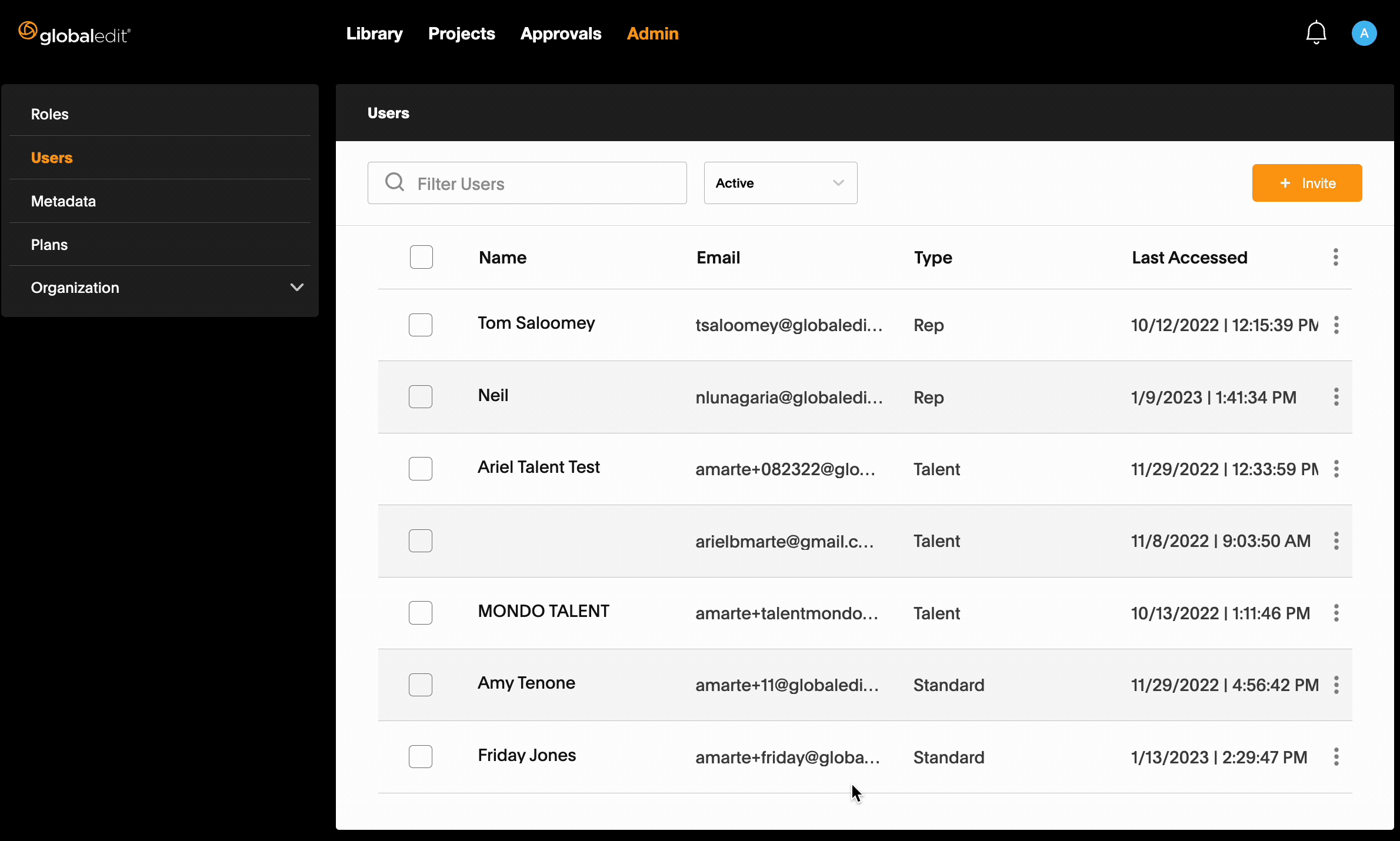 Go to the Admin Panel > Users

Find user you wish to assign

Select the 3 dot menu to the right of the user's name

From the dropdown menu, select View Access

The Assignments Dialog window will be available

Add assignment roles to the user on any relevant levels - Organization, Account(s), Workspace(s) by clicking the check box next to the options available

Assign Users through the Share Hub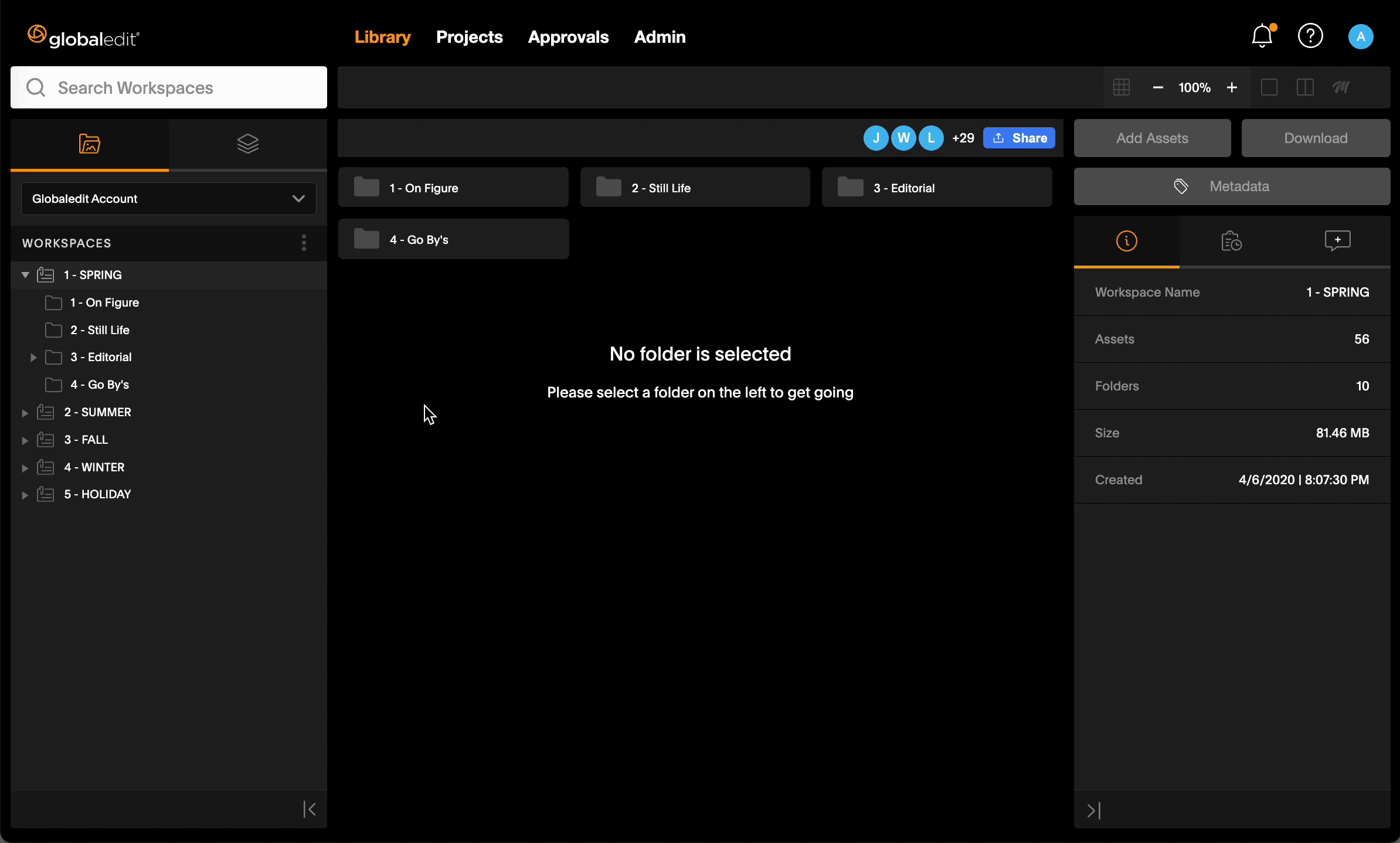 Select the three dots to the right of workspace
Select Share, then choose Invite to Workspace
Type in username or email address
Select Role from dropdown menu
Add any (optional) notes to the invitation
Select Invite to Workspace to send invitation
With this method, you can assign multiple users to a Workspace at the same time when assigning through Workspaces directly. All users in the group will receive the same Workspace role.
We're here for you!
If you have any additional questions, please don't hesitate to let us know!
Email: support@globaledit.com
Phone: (888) 433-4801
Hours: Monday - Friday 9AM to 9PM Eastern Standard Time