For info on how to generally upload assets please read
Bulk Renaming upon Upload
While preparing an upload, you can bulk rename your assets as they enter globaledit.
You can choose from the following options to help you bulk rename.
Date
Find and replace
Sequence
Here are some examples of how you can rename files from what they are named on your local computer, to a new sequenced number.
New filename with sequence.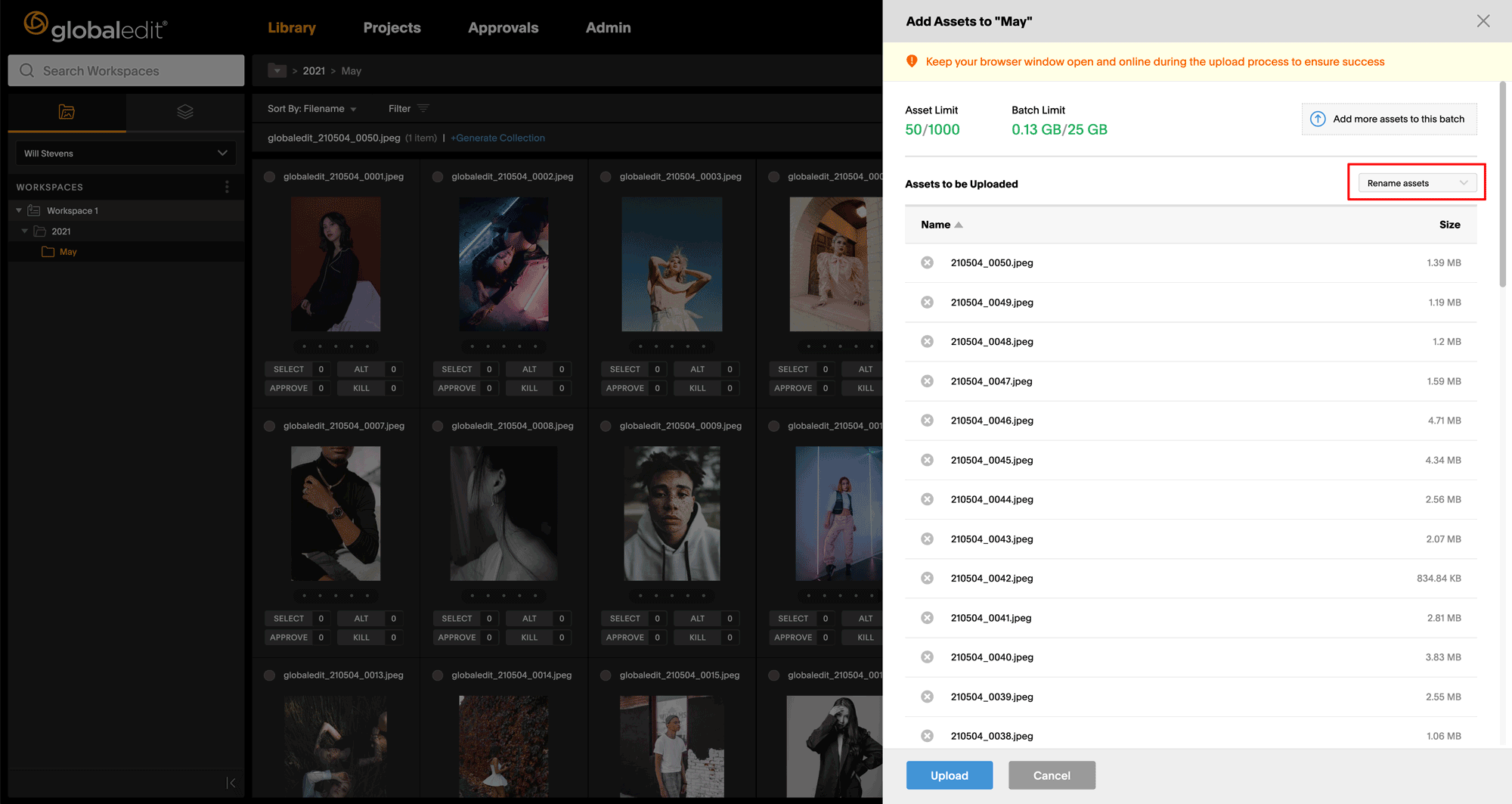 Find and replace using the original sequence number.