Within the Admin Panel, users and roles can be created and managed, users can be granted permissions and workspaces assigned. Custom Metadata Schemas and Watermarks can be created and managed.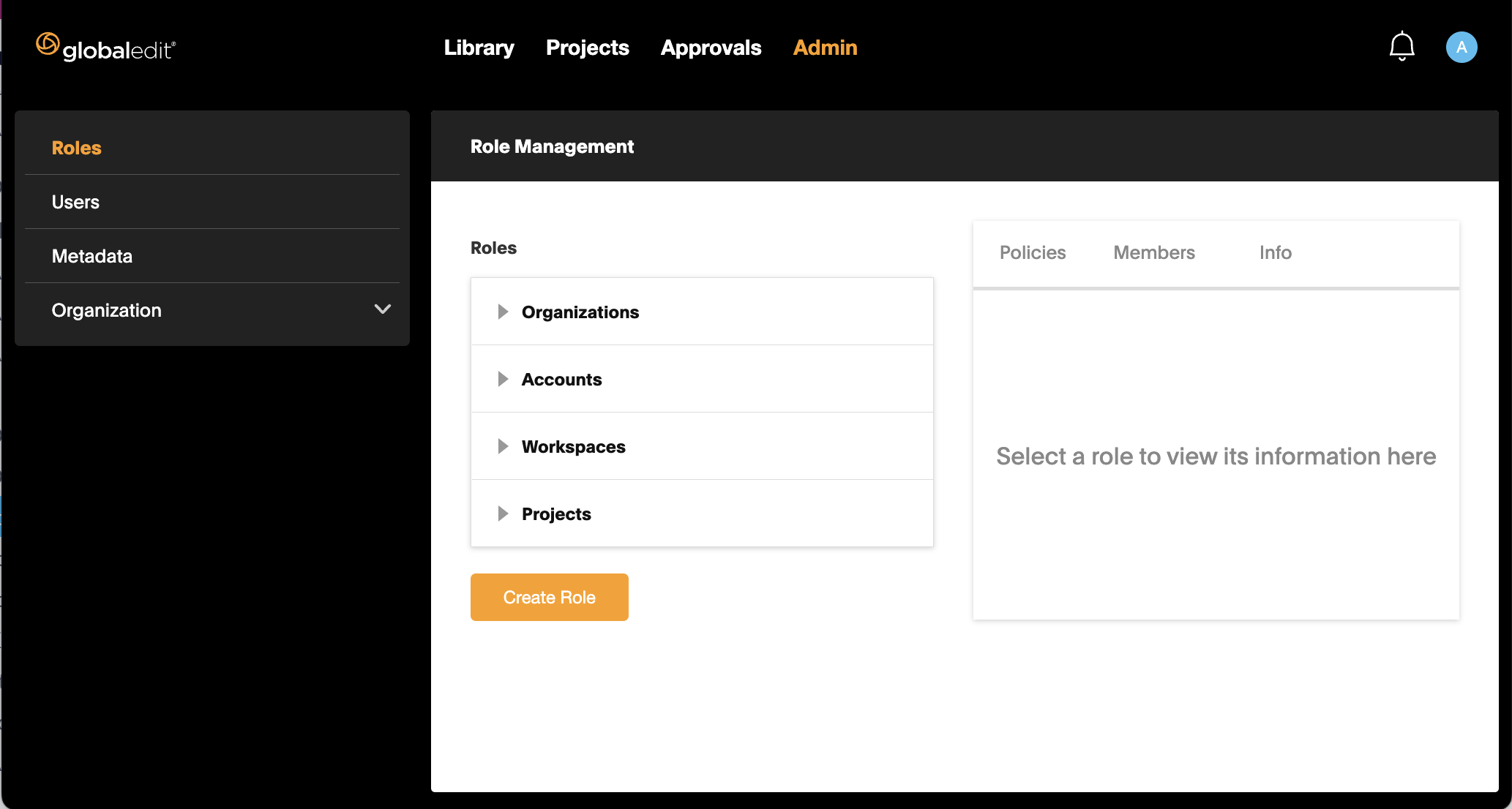 Admin Panel Overview
Roles
A role in globaledit designates what permissions the user has within the Organization. What the user is allowed to do, what they are allowed to see and how the user is allowed to interact with assets in the platform.
How to Create a New Role
By selecting the Admin tab, select Create Role.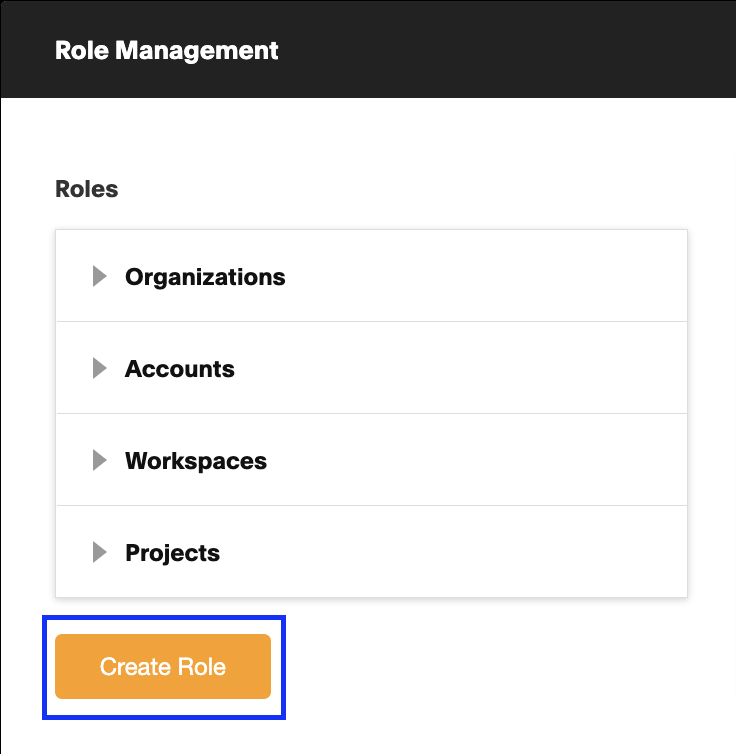 Select Create Role
With the Create a Custom Role dialog window, select the scope or level of the the role. This can include Organization, an Account, Workspace or Projects.
Organization

- Roles can administer accounts and users, set watermarks and customize metadata schemas

Account

- Roles can manage user permissions and organize Workspaces and Collections within their account.

Workspace

- Roles can control how users interact with assets (for example: Make specific ratings or uploading assets).

Projects

- Roles are pre-saved permissions which can be easily applied at a Project level
Name the new Custom Role and add a description (optional).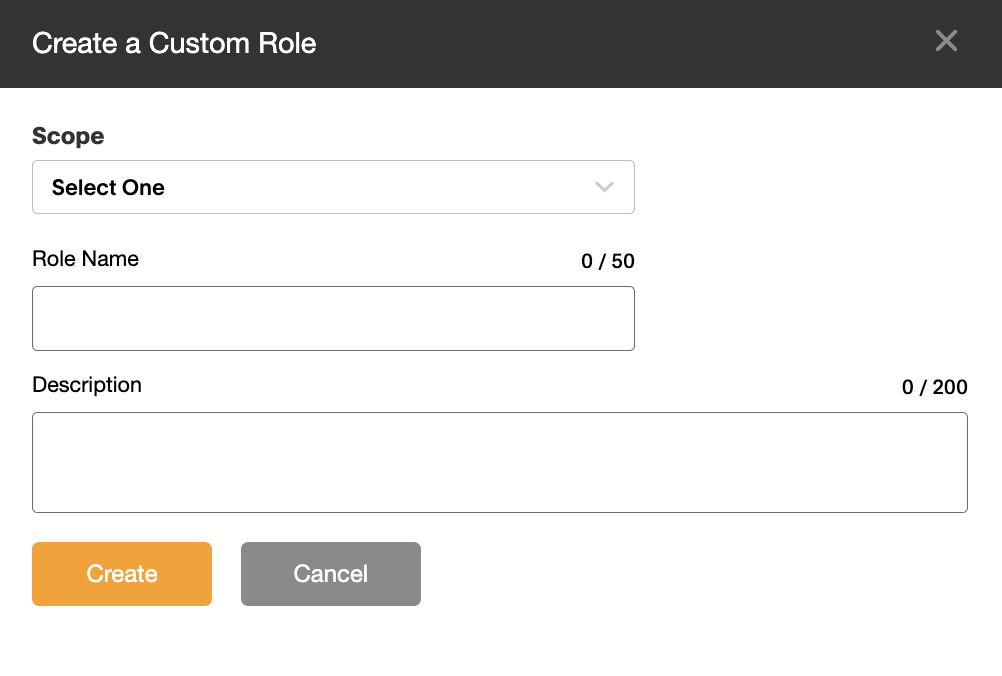 Create a Custom Role Dialog Window
Add Policies to New Custom Role
Policies are the capabilities of a role at an Organization, Account or Workspace level. Policies (or permissions) will be applied to any user assigned to a specific role.
Create policies for a role by selecting the newly created role and checking the boxes for permissions that will appear on the right.
Add policies to new Custom Role
Users
Assigning a user to an Organization, Account and Workspace is important so users can view their assignments properly.
Adding a user as an Account Admin will automatically add the user to any new Workspace created.
Select the Admin tab, then select Users from the left side panel.

Admin Panel - Select Users from Left Panel
Within either Active or Invited, select the 3 dot menu for the Standard User, select View Access. Selecting view access for Talent or Representative users will not be available.
Adding access to invited users will allow users to see the Organization, Account(s) and Workspace(s) the user needs to access immediately.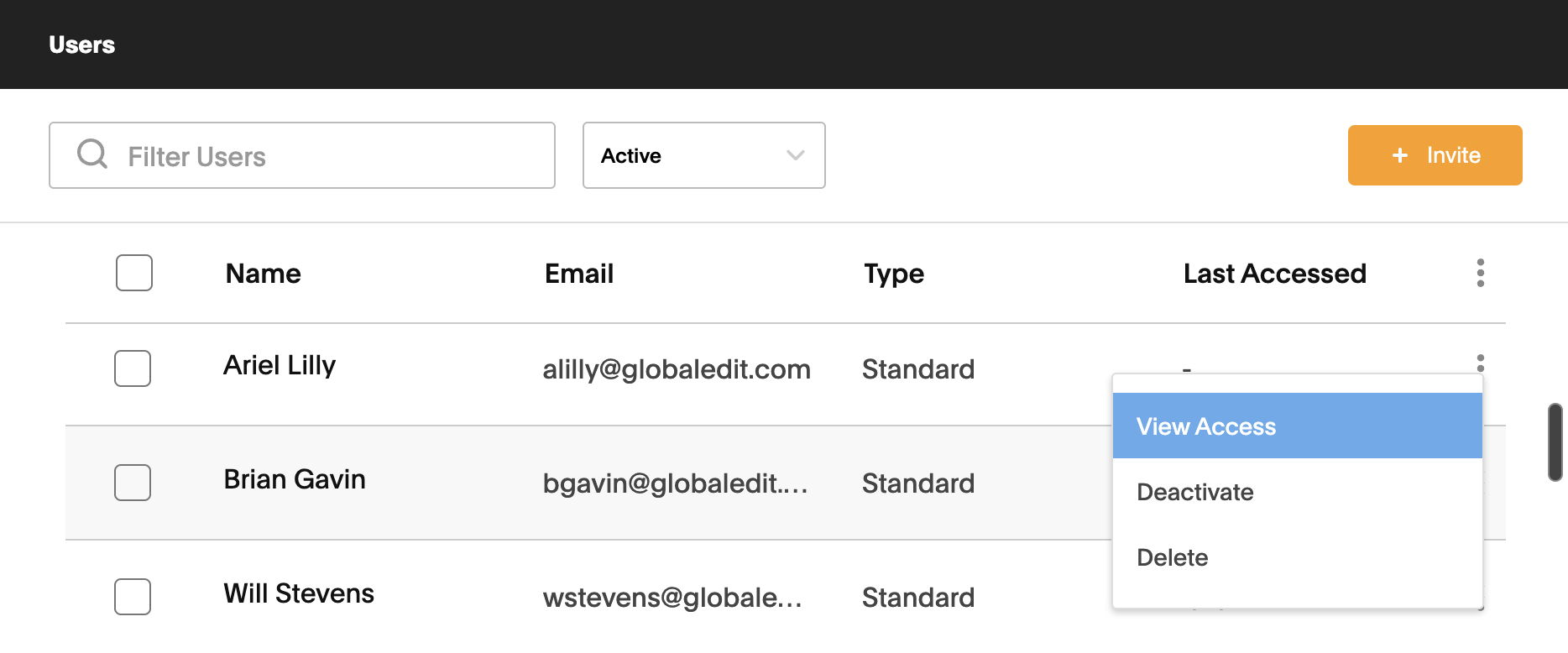 Selecting View Access on a User
Within the Assignments dialog window, assign user to an Organization, Account and Workspace. Users can be assigned to roles at any time, and assignments can be removed when necessary. Users can be assigned to any or all Organizations, Accounts or Workspaces.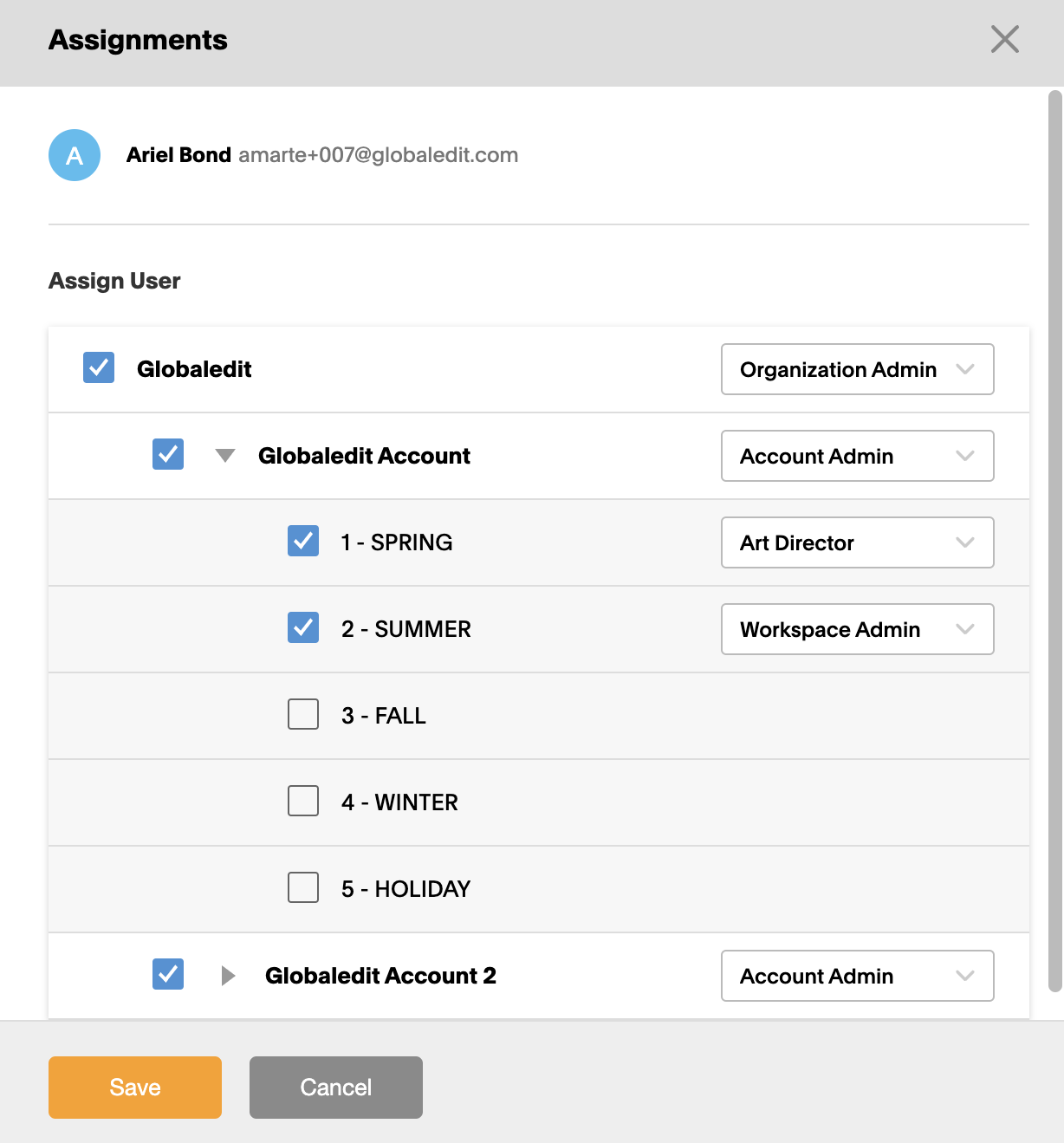 Assignment Dialog Window
Custom Metadata Schemas can be further explored here.
Custom Watermarks can be further explored here.

We're here for you!
If you have any additional questions, please don't hesitate to let us know!
Email: support@globaledit.com
Phone: (888) 433-4801
Hours: Monday - Friday 9AM to 9PM Eastern Standard Time