The Admin Panel is the place in globaledit where users can be created, managed, permissions granted and assignments made. This is also the area where account watermarks and custom metadata schemas will be managed.

Notes: How to setup a role: Organization, Account, Workspace
What is a role?
A role in globaledit designates what permissions the user has within the Organization. What the user is allowed to do, what they are allowed to see and how the user is allowed to interact with assets in the platform.
How to create a new one:
Under the Admin tab, click on the button that says "Create Role"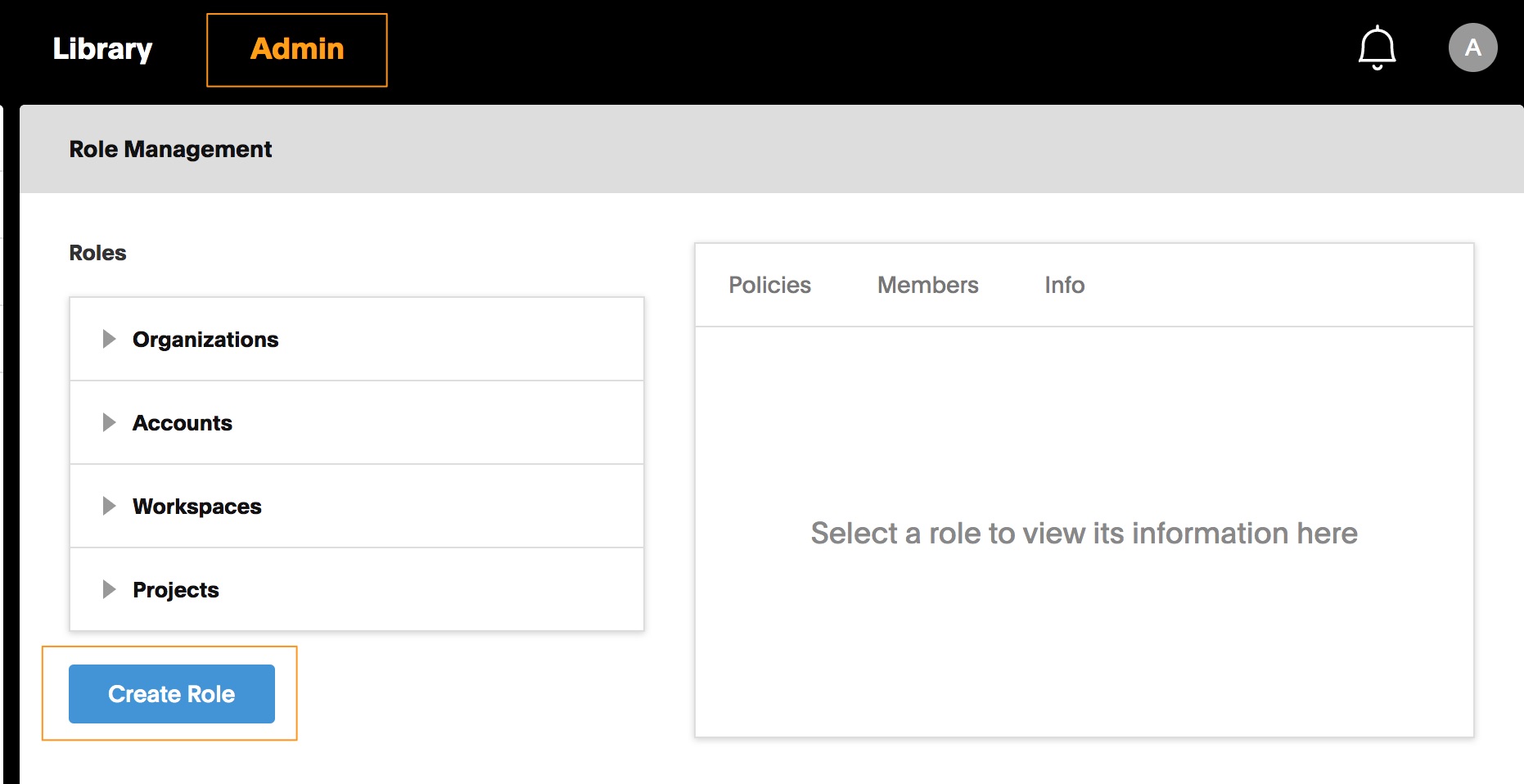 A box will appear that says "Create Custom Role". Select if you want your role to be for the entire organization, an account or for a workspace. Name your role and add a description if you would like!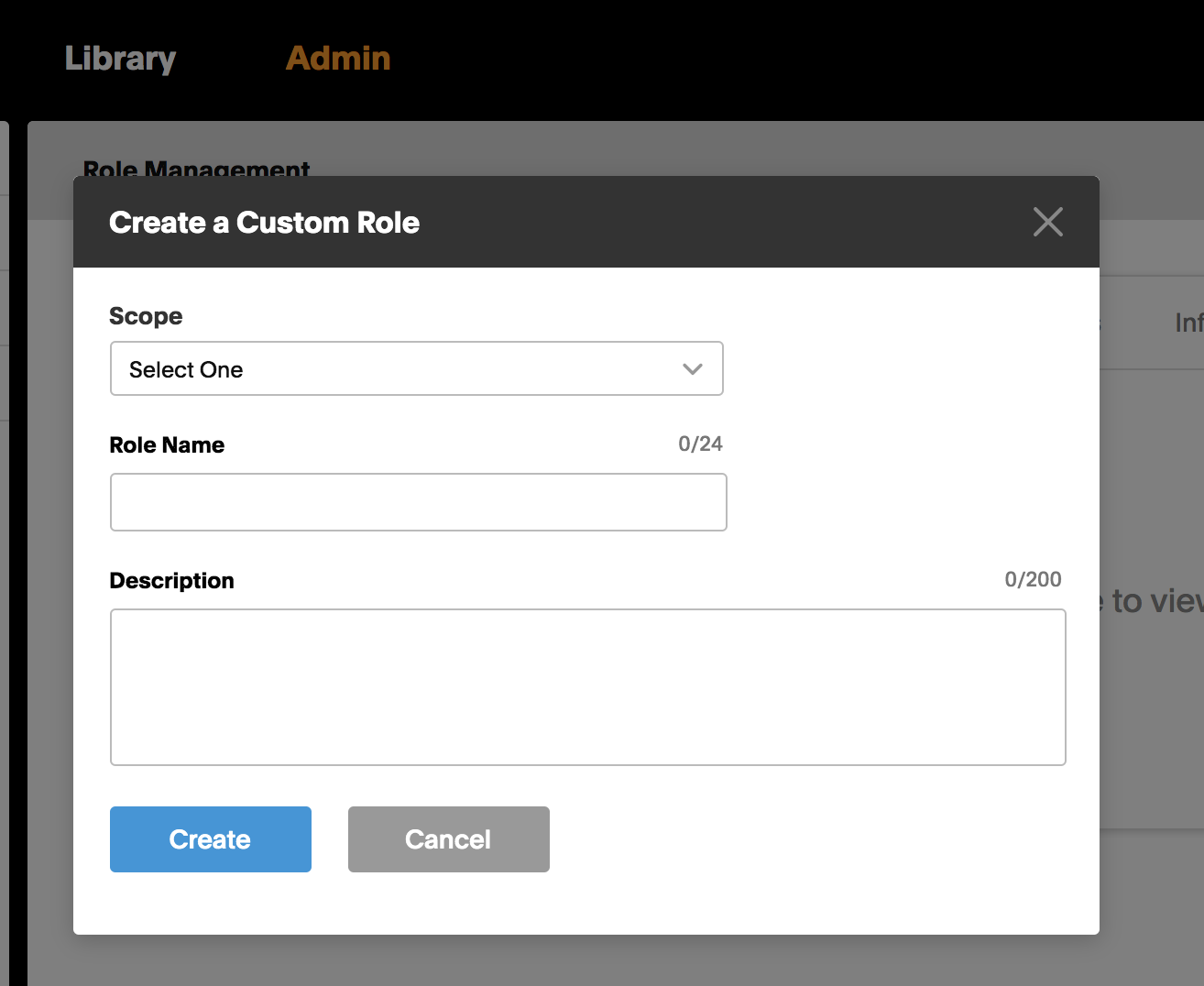 What do each of the drop downs represent?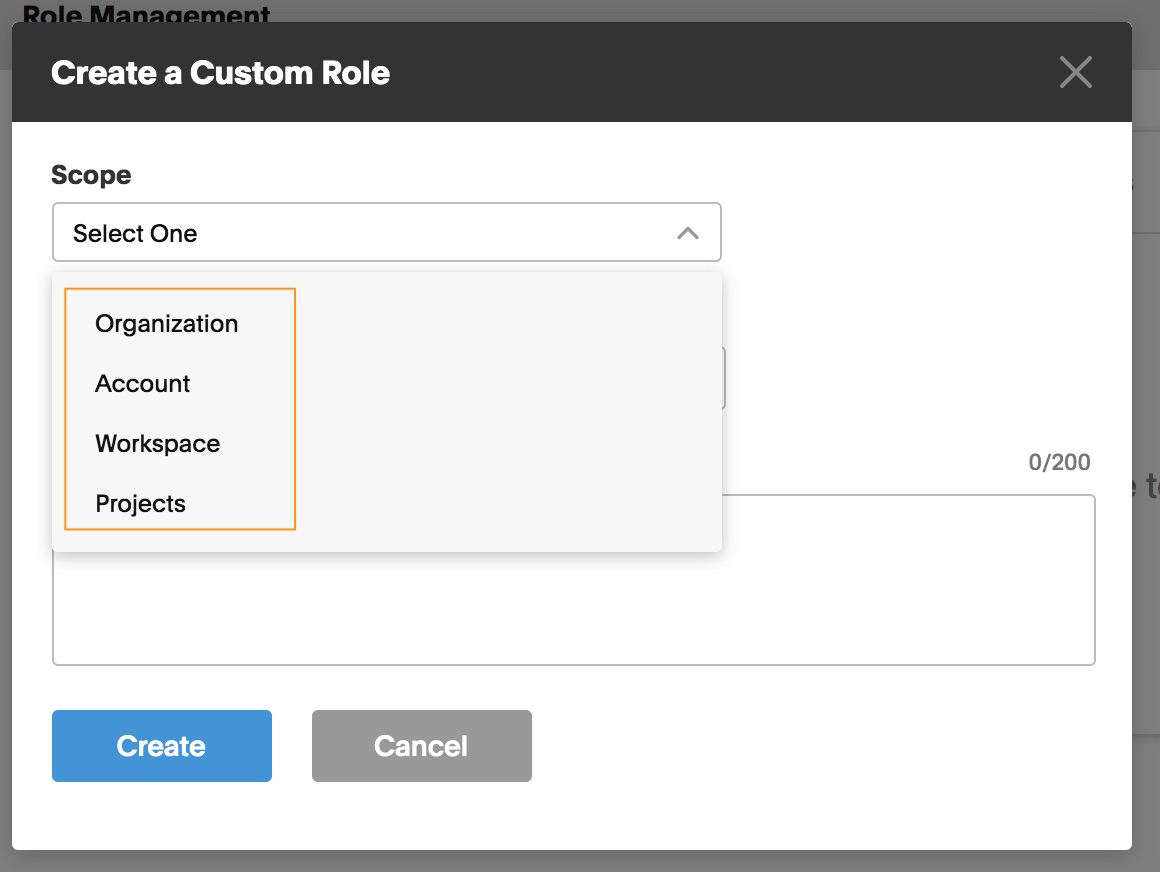 Organization

- level roles can administer accounts and users, set watermarks and customize metadata schemas

Account

- level roles can manage user permissions and organize Workspaces and Collections within their account.

Workspace

- level roles can control how users interact with assets (ex. Making specific ratings or uploading assets).

Projects

-

NEED MORE INFO ABOUT ROLES FOR PROJECT ASSIGNMENTS
What are policies?
Capabilities for roles on an Organization, Account or Workspace level. Policies (permissions) will be applied to any user selected for a specific role.
You can create policies and permissions for a role by selecting the newly created role and checking the off list of permissions that will appear on the right.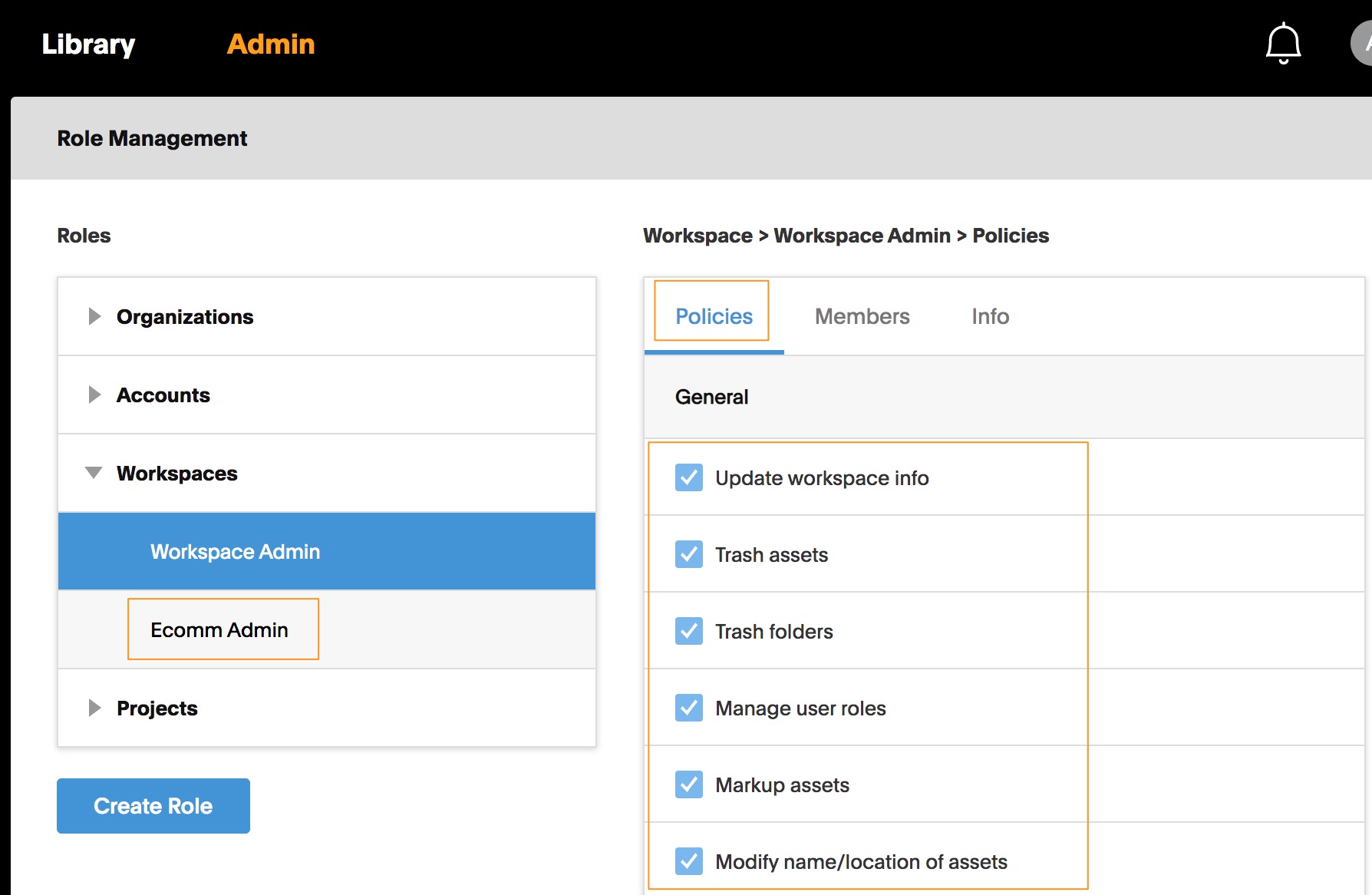 How add users to a role?
Under the Admin tab, select users from the left side panel

Navigate to the user you would like to create an assignment for. Use the dropdown menu to the right side that says "action" and select "assignments"