Drop a pinpoint to route users to the exact content you want them to see in your library. Whether it's a specific asset, Folder, or Workspace.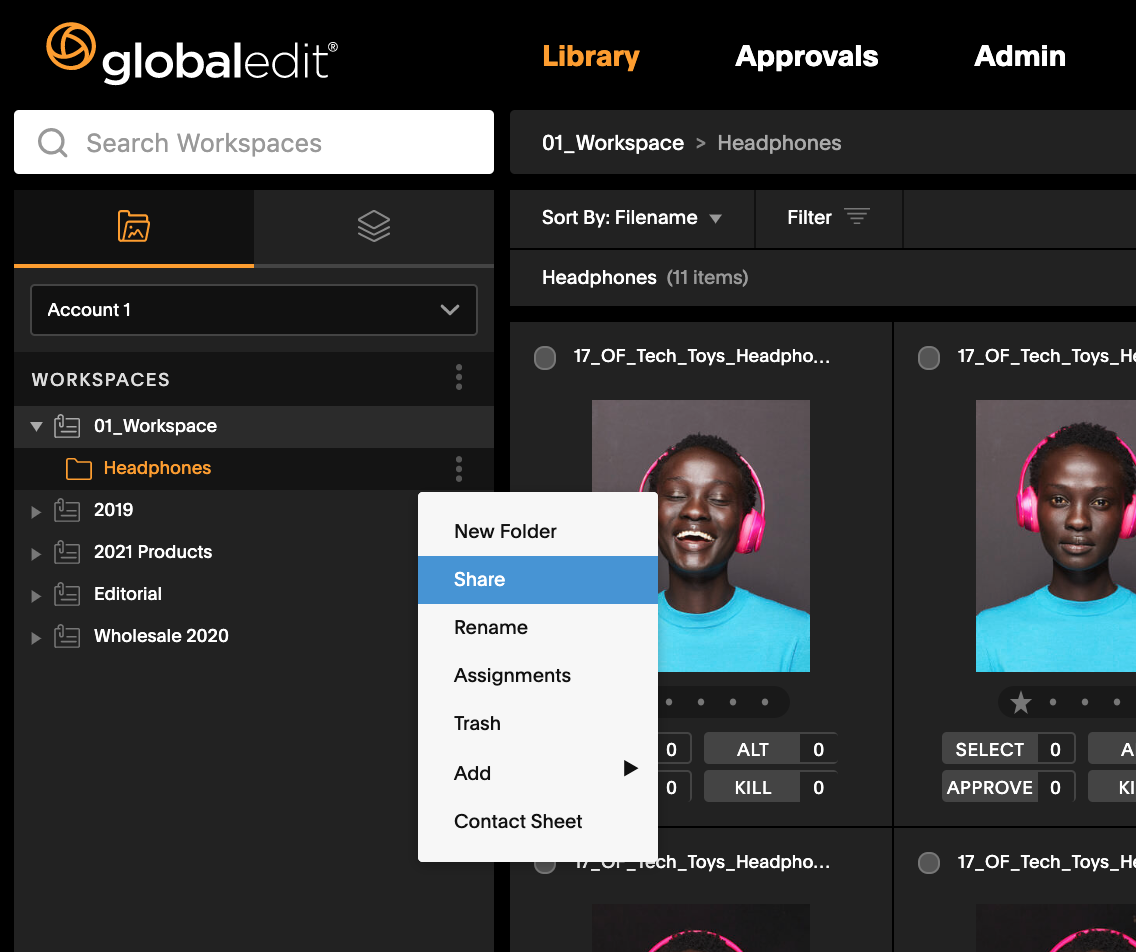 While in Workspaces, select a Workspace, Folder, or single asset.

Select the 3 dot menu on the right to access the dropdown menu and click

Share

Or for Assets, Right Click >

Share
Copy the link to your clipboard by selecting the Copy Icon

Paste the URL where ever you need to share

The link will direct the recipient to the location of the pinpoint

We're here for you!
If you have any additional questions, please don't hesitate to let us know!
Email: support@globaledit.com
Phone: (888) 433-4801
Hours: Monday - Friday 9AM to 9PM Eastern Standard Time