IN BROWSER UPLOADS
Users can upload assets when logged in to globaledit by clicking the "Add Assets" button at the top right corner of your globaledit window.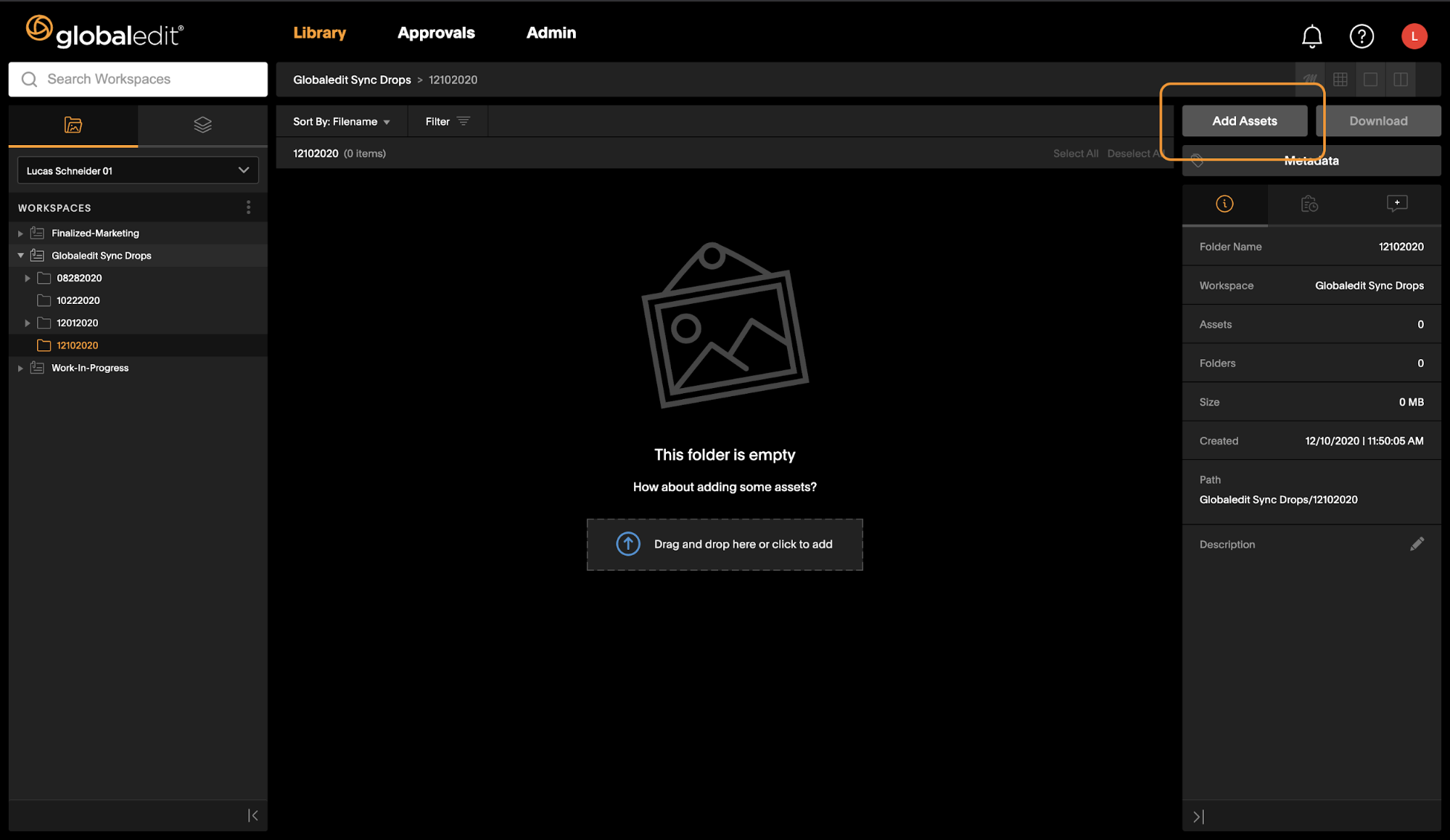 Or by clicking the menu button next to the upload destination folder and clicking Add > Assets.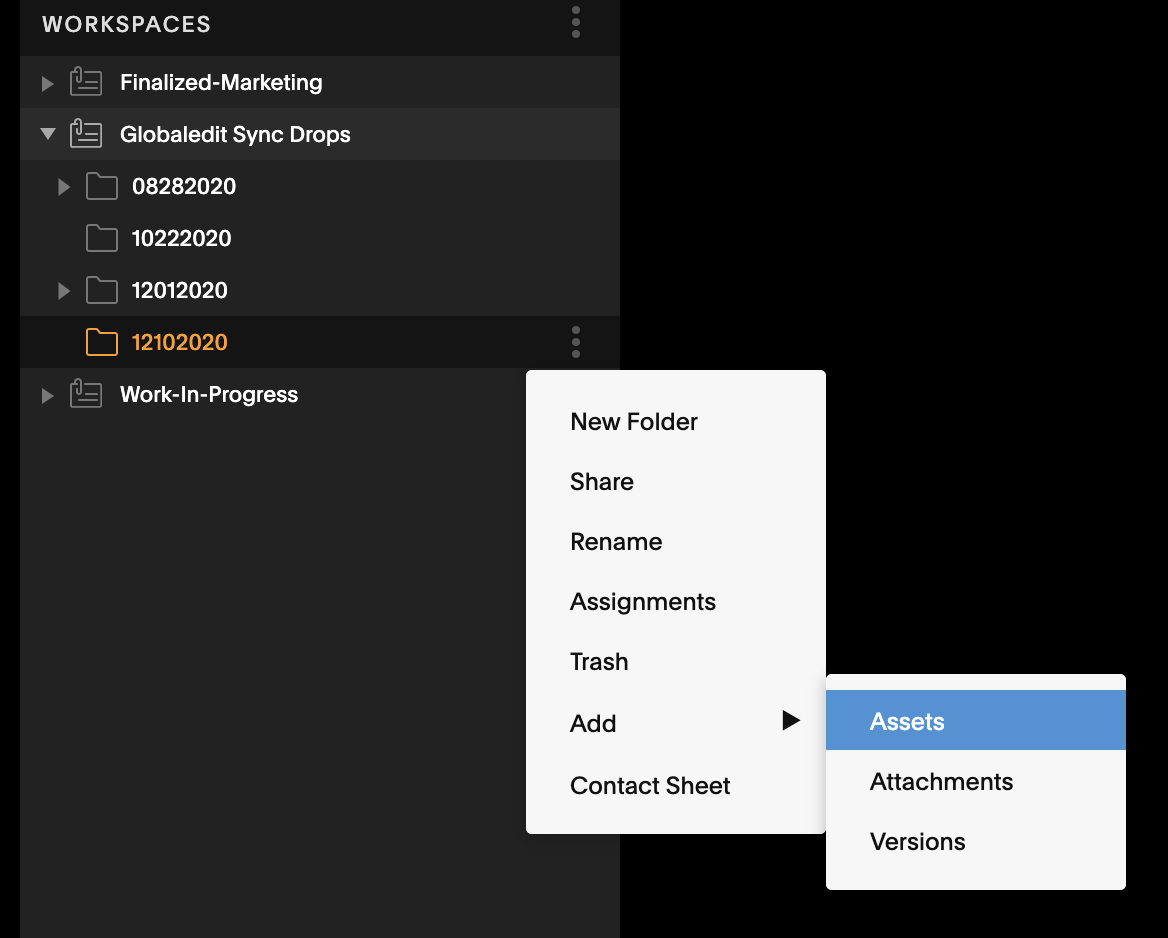 Or by dragging and dropping assets into an empty destination folder.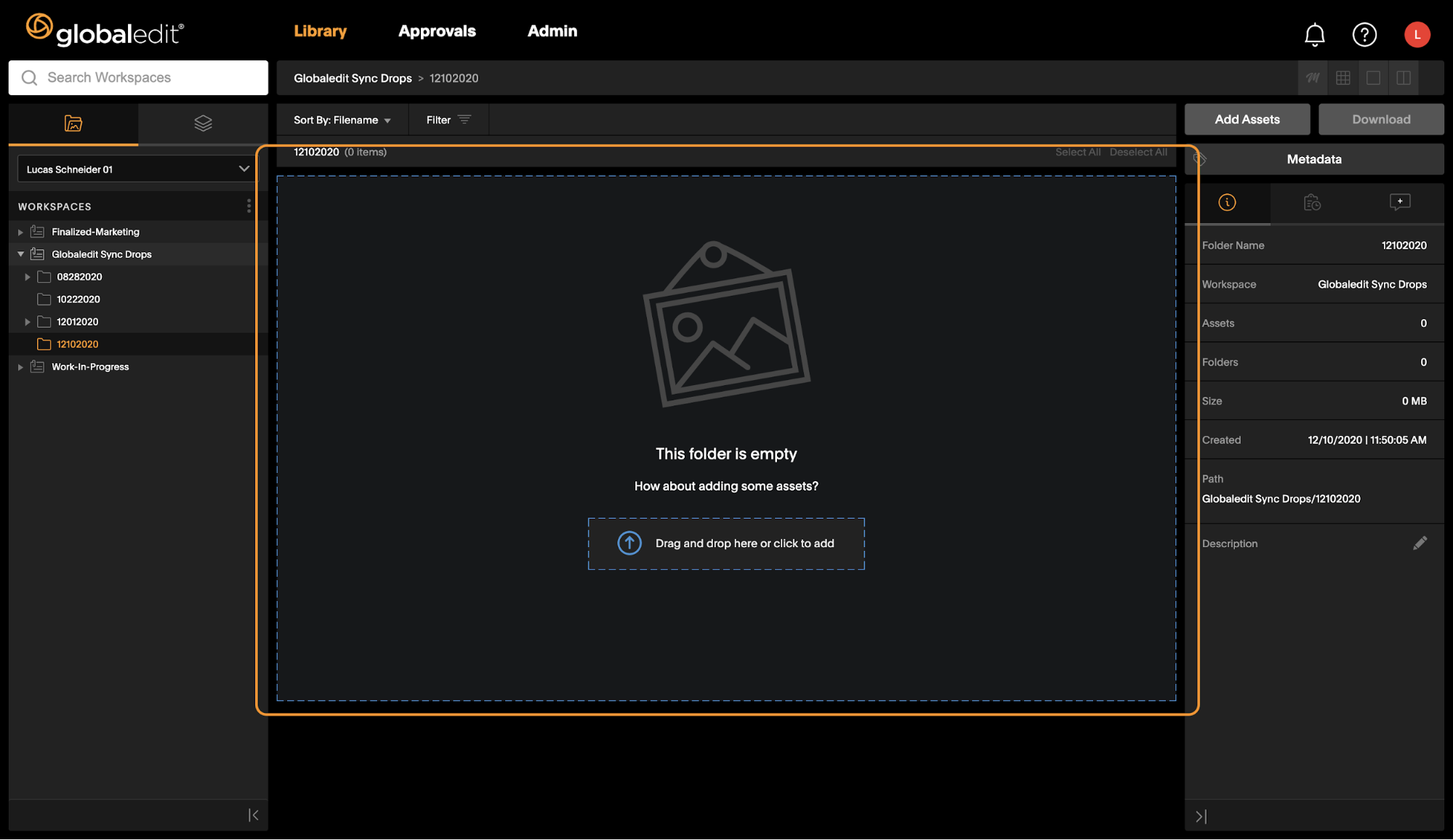 All browser based upload methods will bring up an ingest window which will prompt you to add files for upload. Click "Upload" to start ingest.
IMPORTANT: Be sure to leave the browser window open, and do not refresh as the upload runs.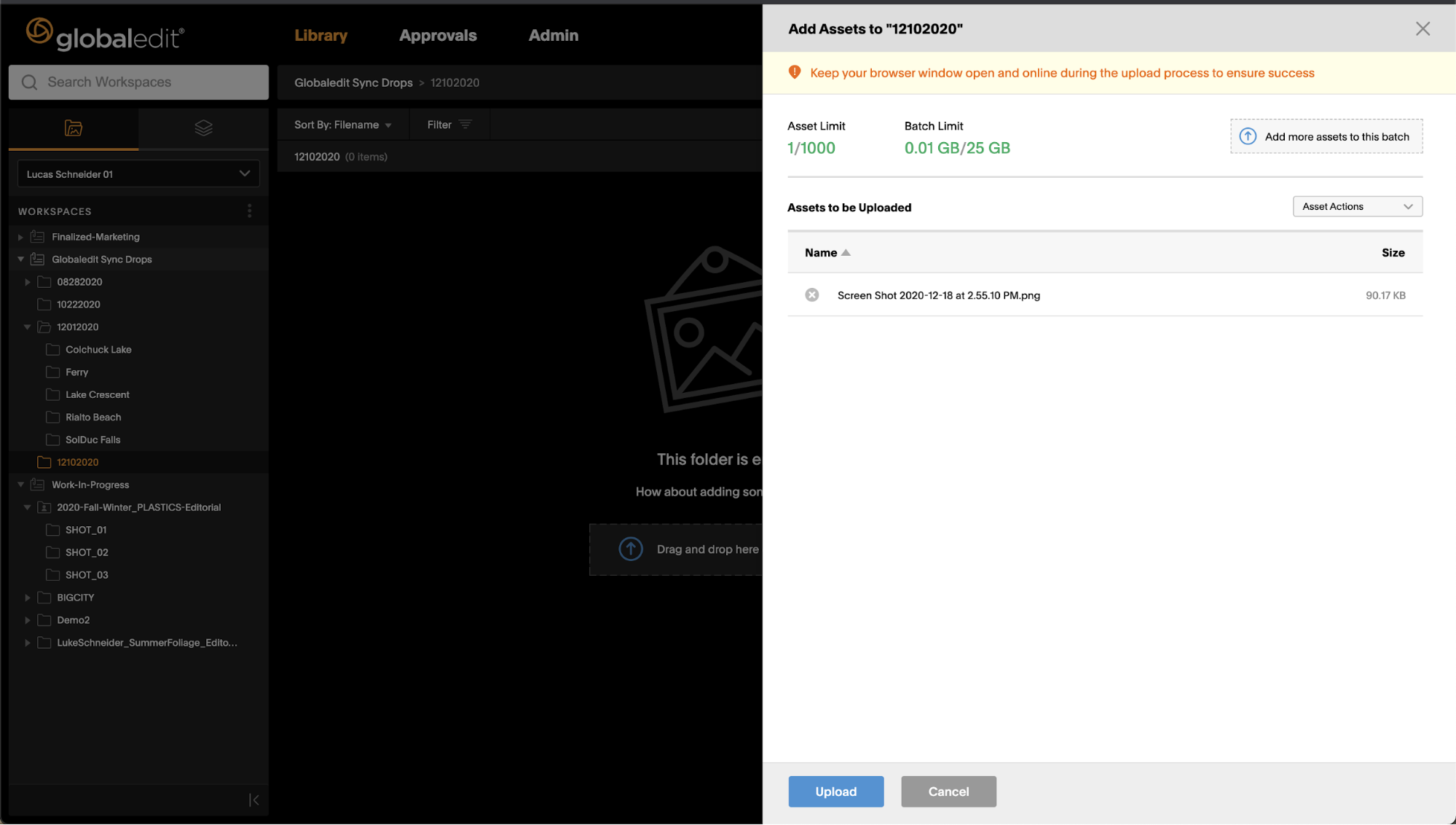 Once images are uploaded and processed, you can add Attachments or new Versions by right clicking on an individual image and clicking Add > Attachments or Add > 1 Version. Filenames do not need to match the main asset when uploading to an individual asset.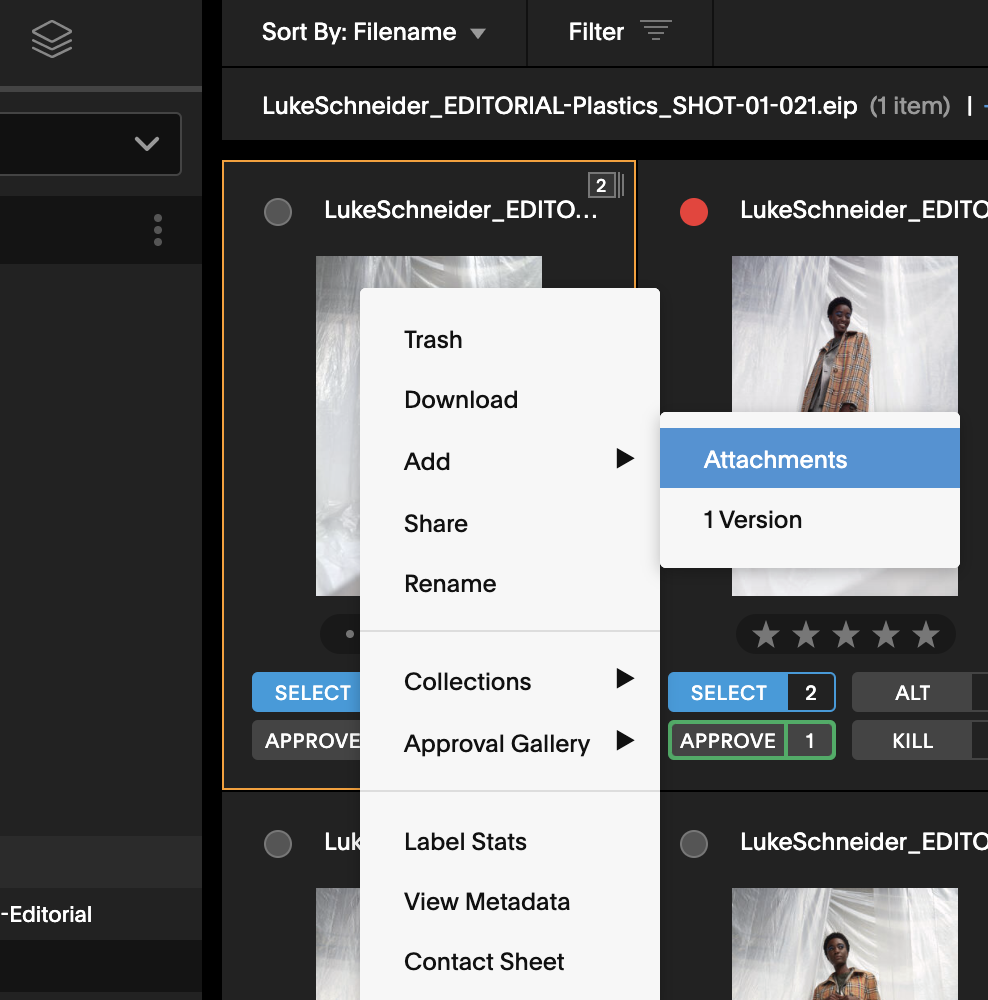 Alternately, you can add attachments or new versions in bulk by clicking the menu next to the destination folder and selecting Add > Attachments or Add > Versions. This bulk attachment
or Version upload must match filenames with existing assets in order for the system to know which assets to connect with.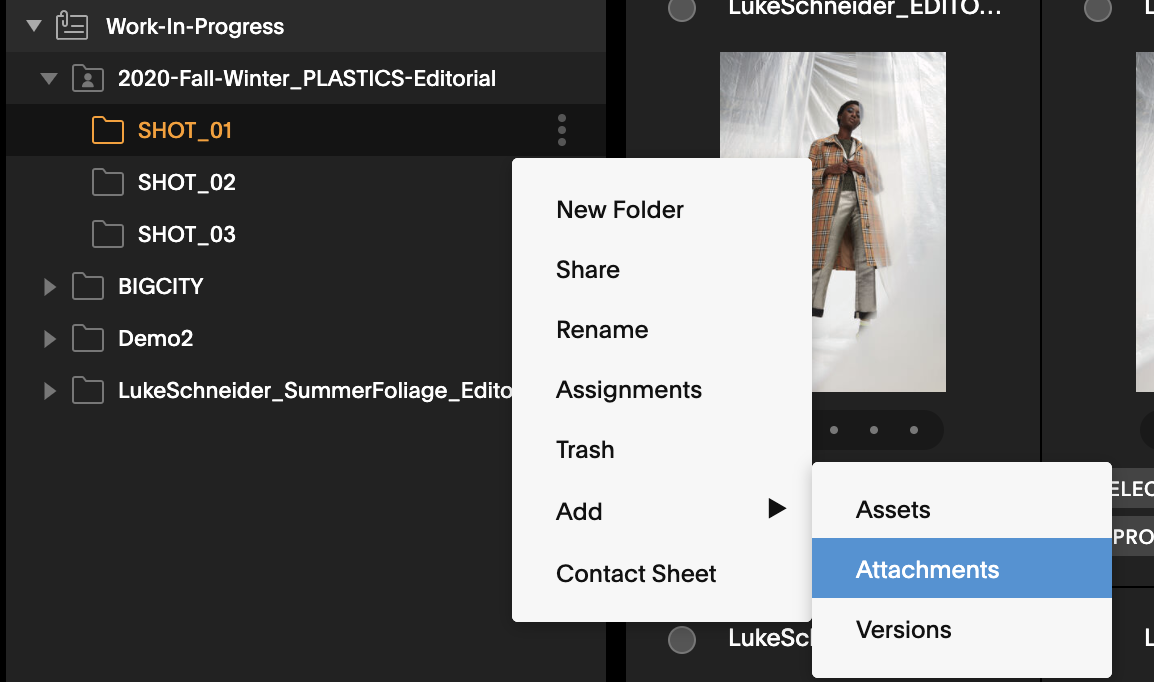 To monitor Uploads, click the Notifications icon in the top right corner of Globaledit. If you have uploads in progress, click the Details carrot to open the upload and processed status indicators.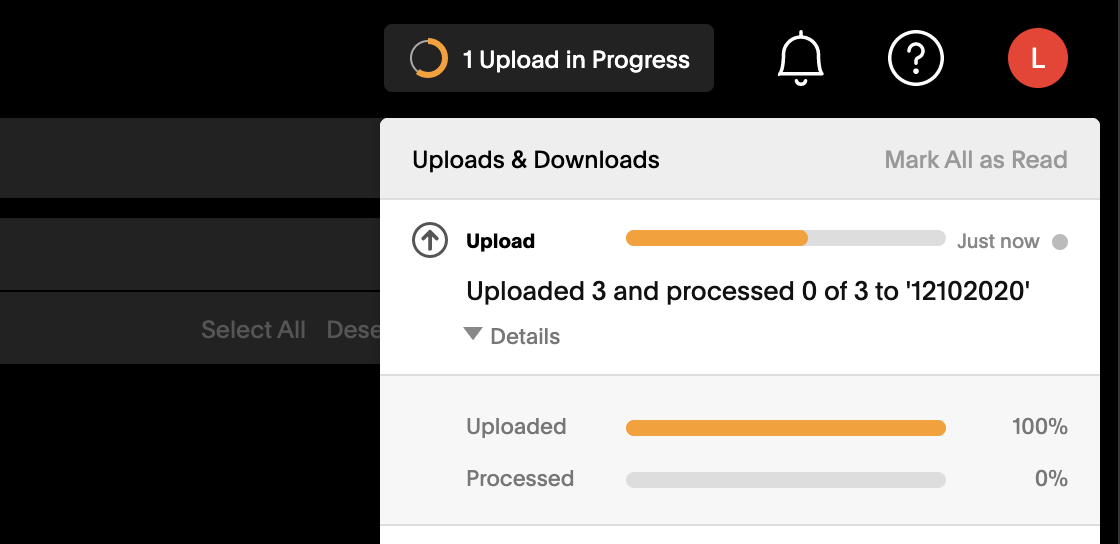 Globaledit currently sets the uploads-in-progress limit to 3 at a time. If three uploads are in progress, the Add Assets button will not be highlighted. Once an upload completes, you will be able to start a new upload.
DOWNLOADS
With an asset selected, the Download button in the top right corner will illuminate if you have been granted permission to download assets from your Globaledit administrator. To initiate a download, click the Download button with the asset(s) you'd like to download selected, use command or shift and click to select multiple assets or command+a to select all assets in a folder quickly.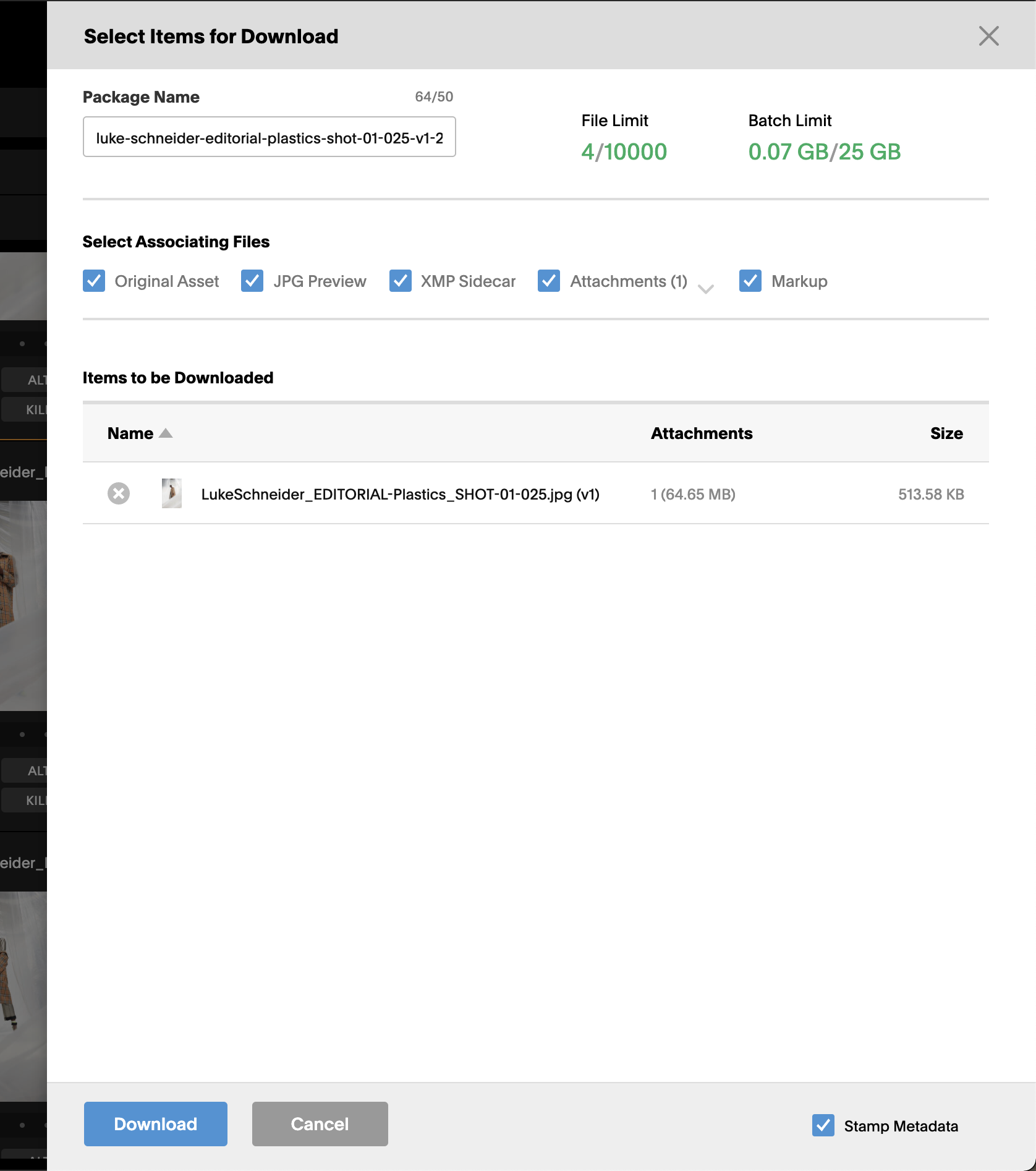 Once clicked, you will see a download menu that shows which assets are available for download. This will include the original asset as uploaded, a JPG preview that Globaledit generates for you, an XMP sidecar file containing all metadata information, Attachments, if present, and a Markup PDF, if present.
If an asset has more than one Attachment, clicking the carrot next to attachments will allow you to view and select which attachment you'd like to download. In this case the attachment is an EIP CaptureOne RAW file.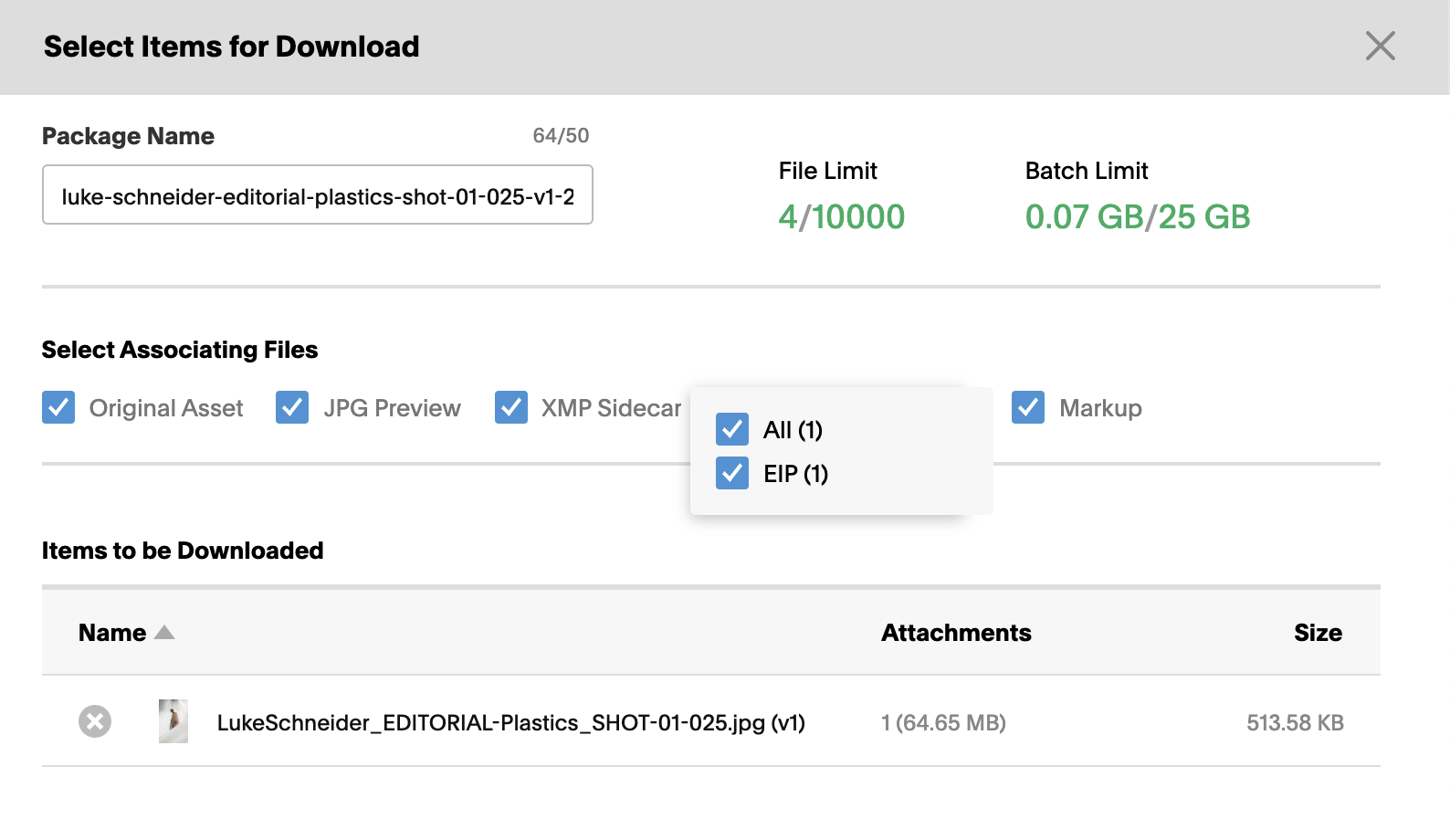 Once selections have been made, click the Download button to start the download process.
Once initiated, you will see a new notification. Clicking the notification button in the top right corner, you will see the status of the new download. When the download is ready, you will see a green check mark and will be prompted to click "Download Files." You will also receive an email with a link to your download.