Create Folder(s):
The Workspace "01_Workspace" in the example below does not have any folders, and we need one to trigger an upload: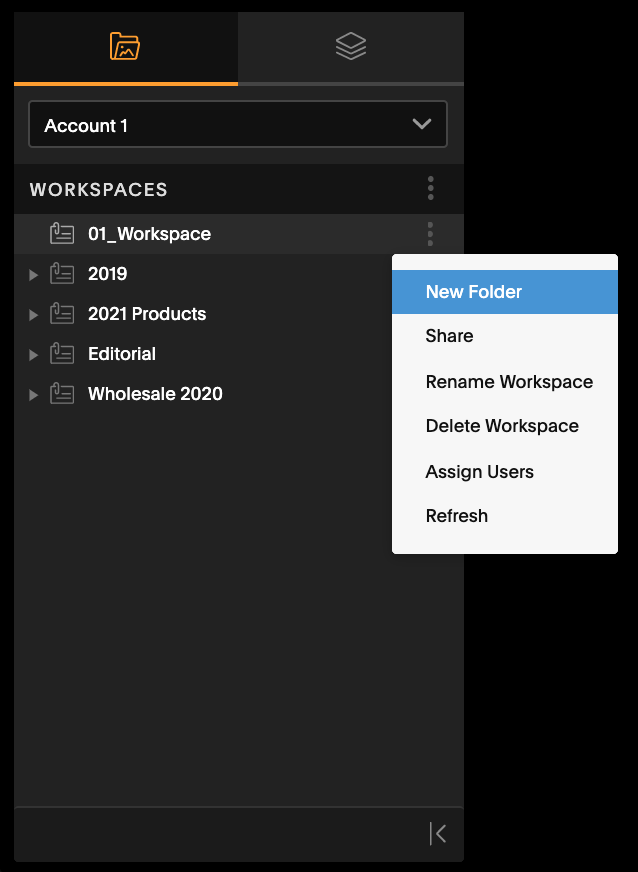 While in the Library, click on the three dots to the right of the Workspace
Select New Folder from the dropdown menu
Name your folder and select
Your folder will appear under the Workspace
Create a Subfolder:
If you'd like to create subfolder(s), click on the three dots next to a Folder, select New Folder from dropdown.
You can drag and drop folders in globaledit to create a folder structure and organize your folders, similar to how you would on your desktop.
Trigger an Upload (3 Ways):
Select the folder you'd like to upload assets into. The orange highlight indicates what folder is selected:

1. Drag and Drop:
When selecting a folder you'd like to upload to, you can drag and drop your files into the middle of the library area of the platform to trigger the upload.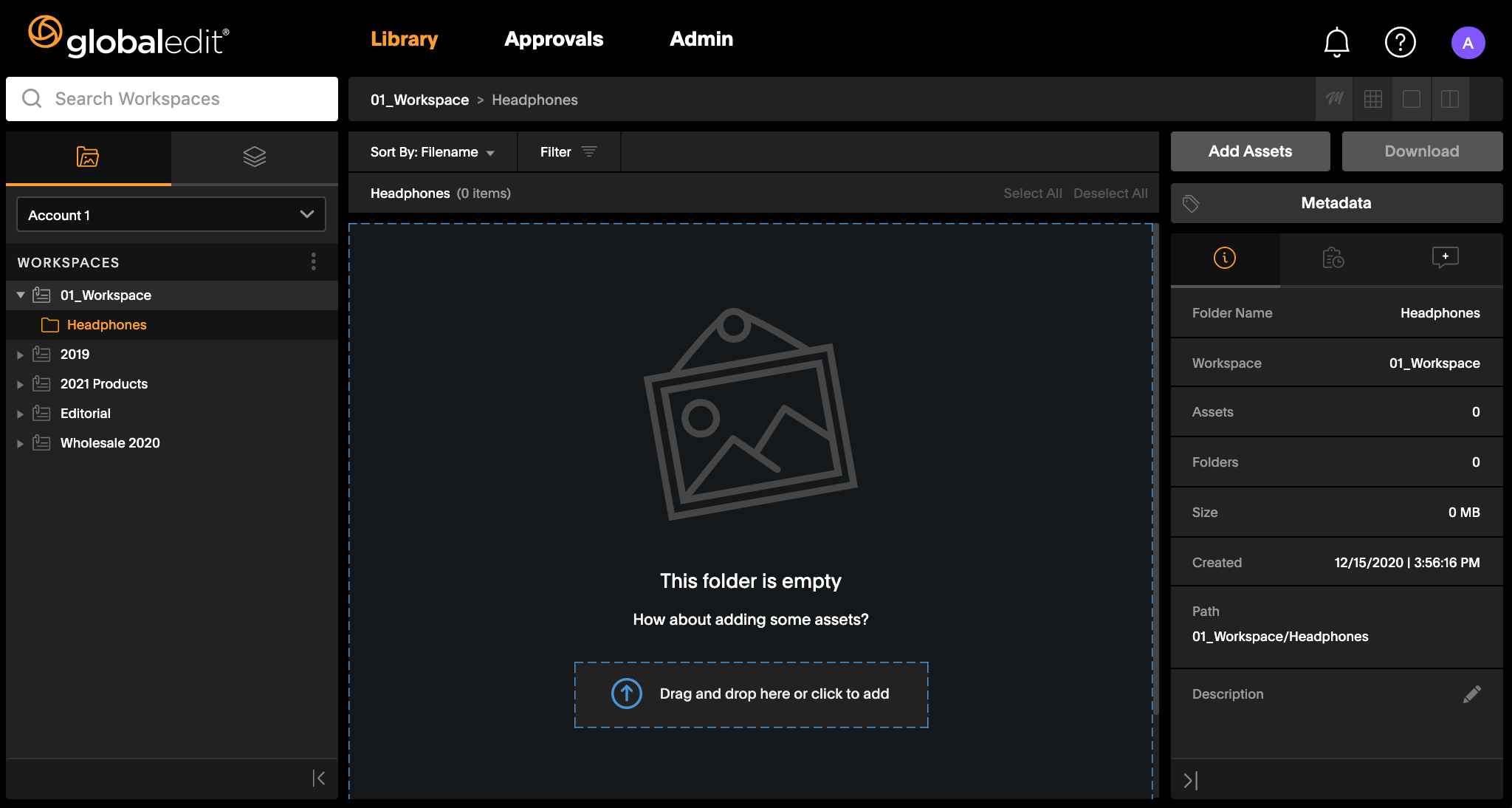 2. Select - top of the right side panel
3. From Workspaces: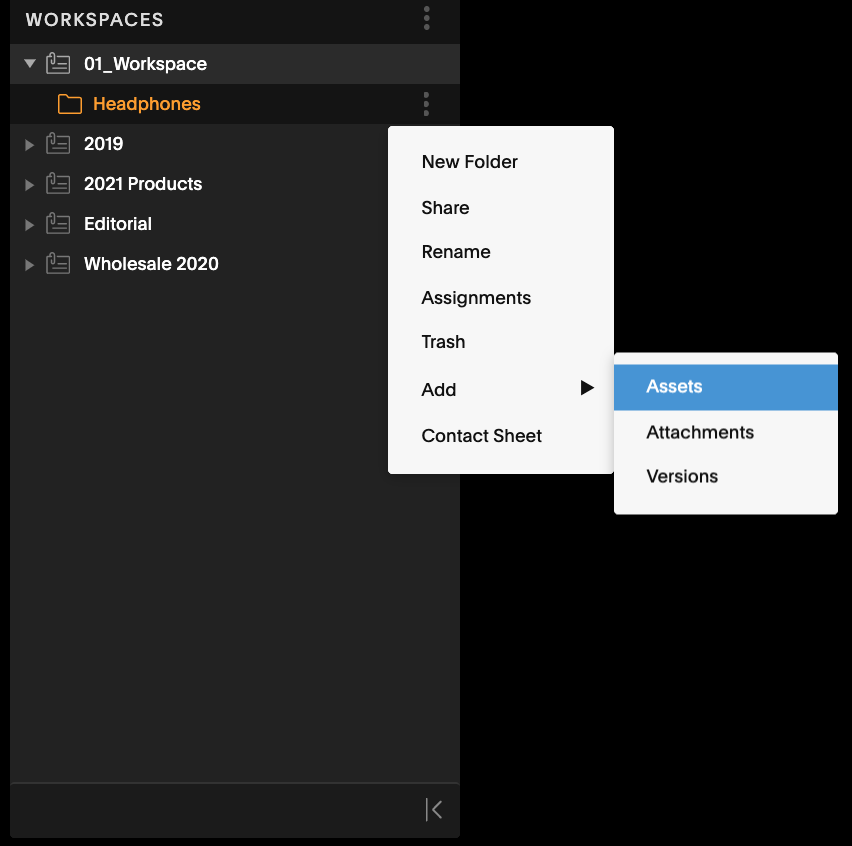 Select the three dots next to the folder
Hover over Add from the drop down
Select Assets
Upload Window:
Drag and drop files into the upload tray: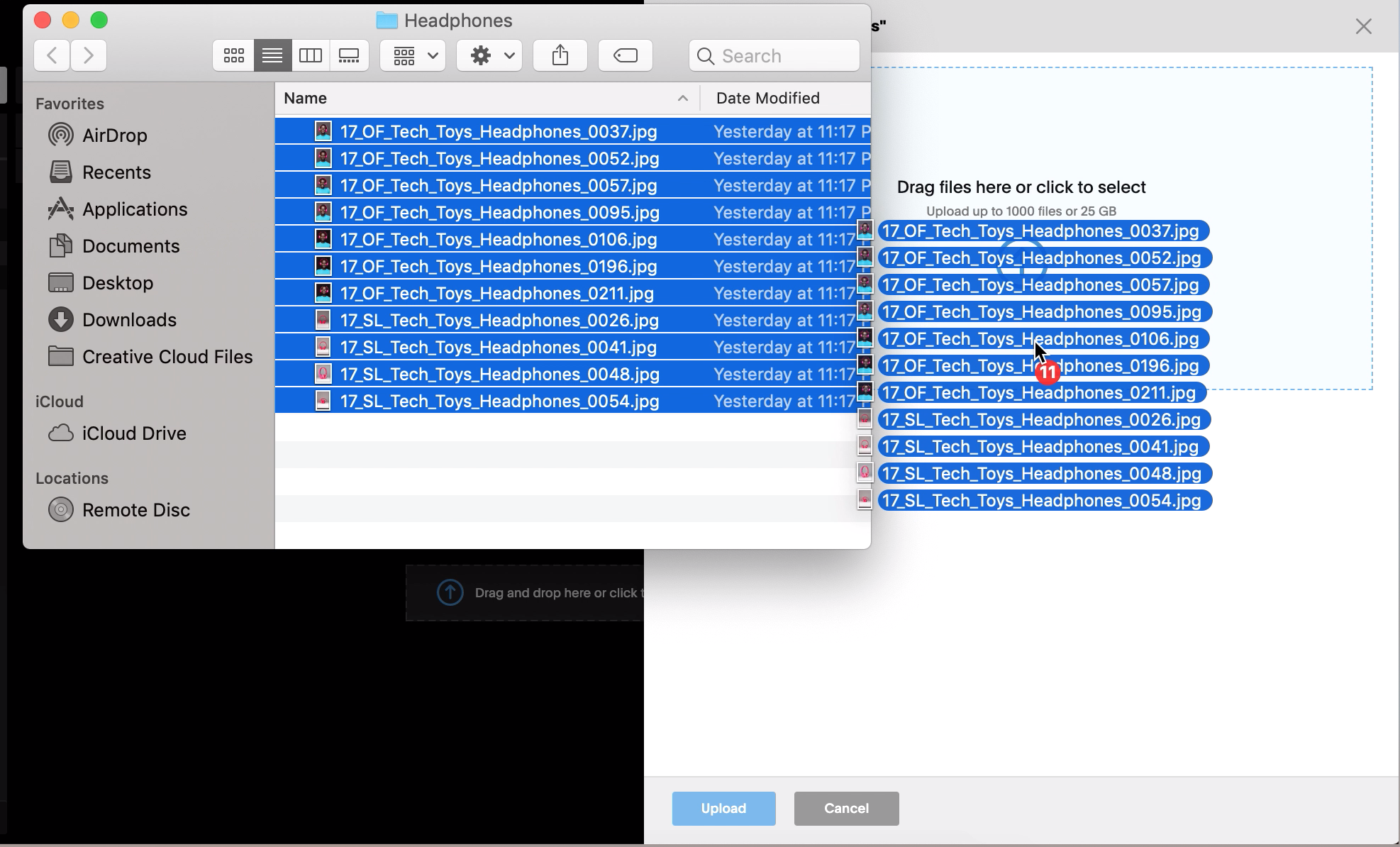 OR
Click on the icon
Navigate to the assets in Finder you wish to upload
Select the asset(s) (CMND+A = Select all)
Select Open
Your selected assets will populate the upload tray: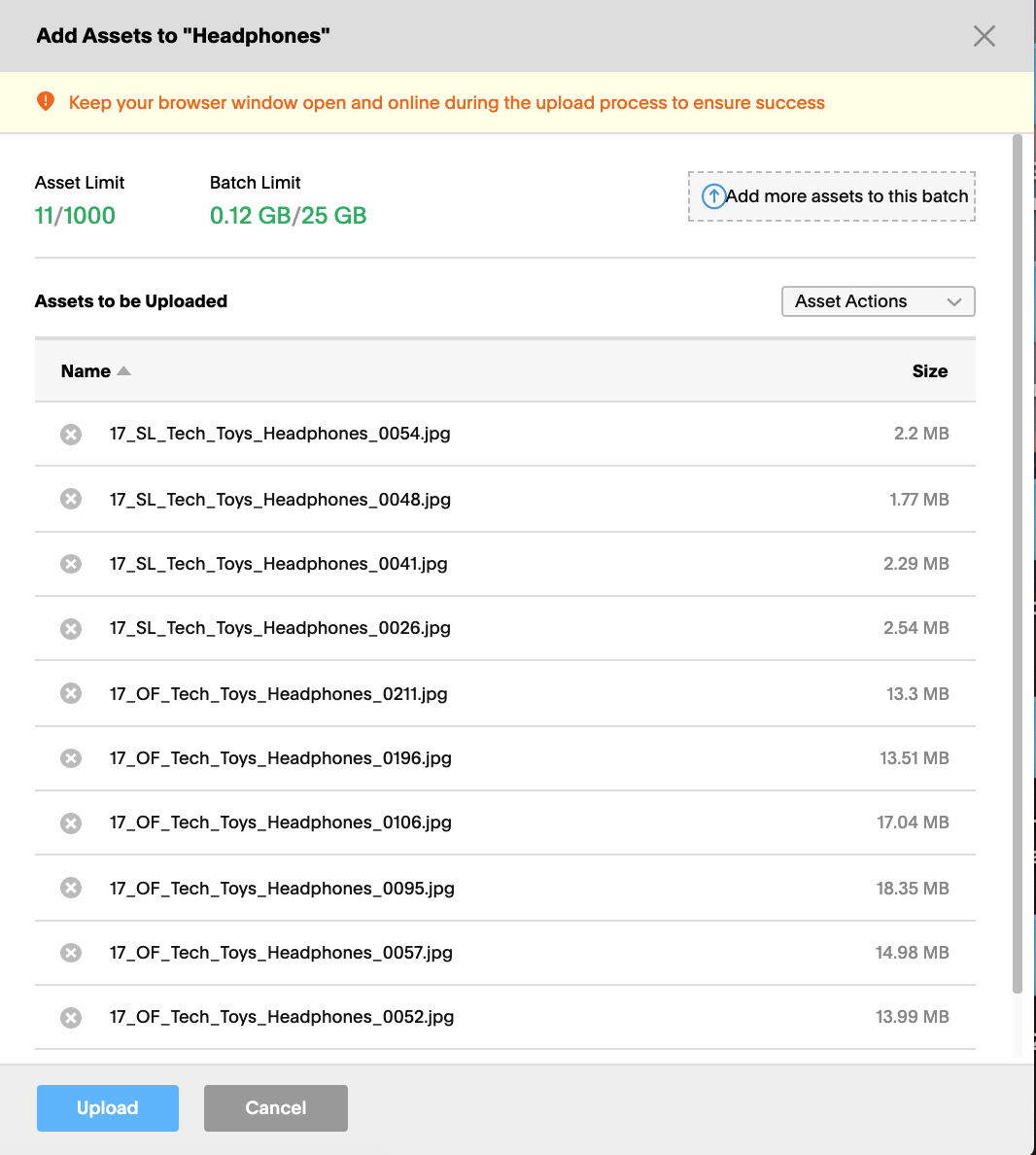 You can add more assets to the batch by selecting
Remove assets from the back by selecting next to the asset
Confirm upload by selecting
Upload Status:
Once your upload has been initiated, you'll receive a notification at the top right:

Open the notification window to track the progress of your upload: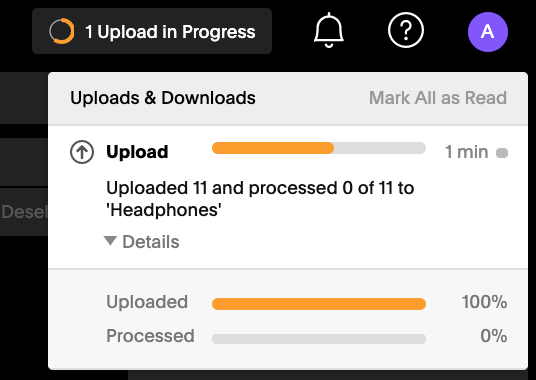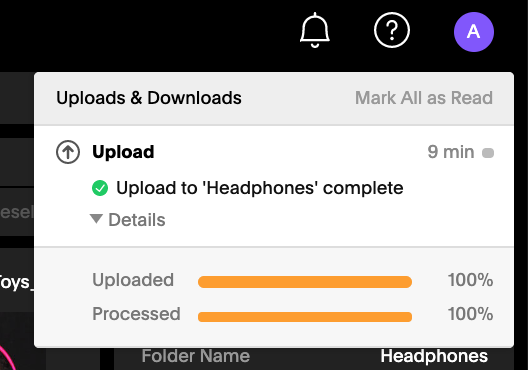 Your assets will populate in the globaledit folder destination once complete. You'll receive a confirmation via email as well, with a CSV attached.