If you are an administrator of your Organization, you are able to assign fellow users on your team
to Accounts and Workspaces within your Organization. In order for a user to be automatically assigned to any newly created Workspaces, you will need to assign them to the Account Admin role.

Here are the policies that users with the Account Admin role assignment have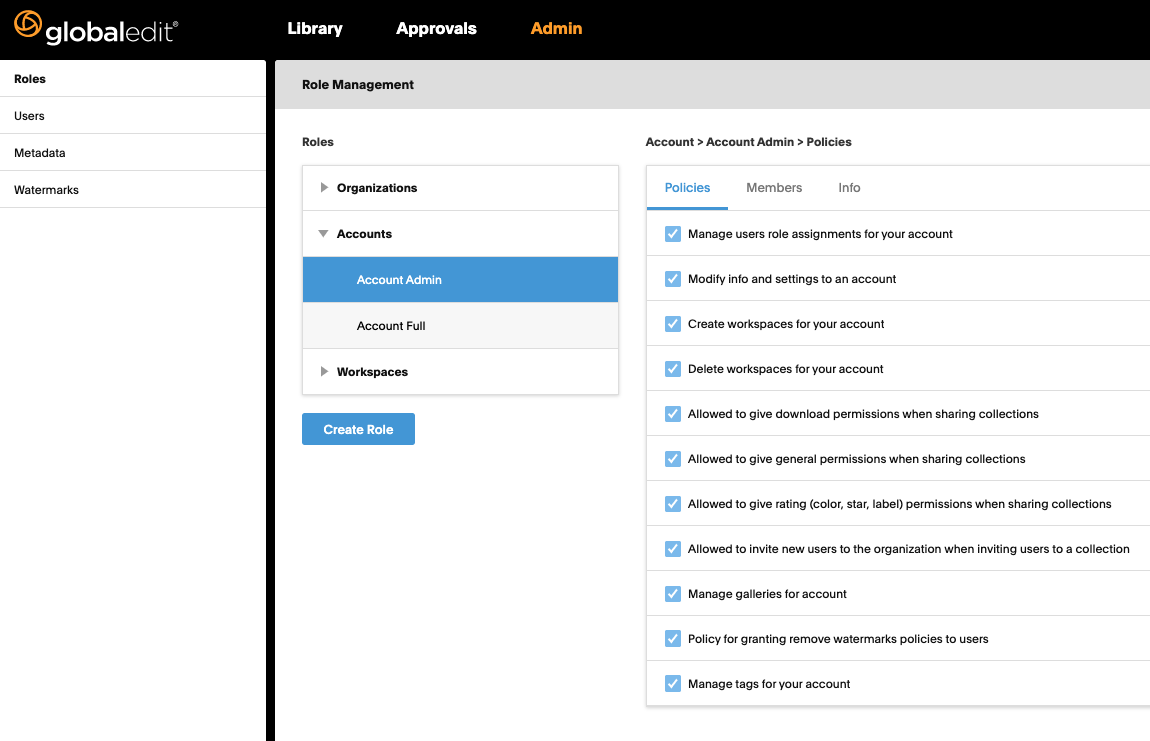 Below are step-by-step instructions on how to assign a user to the Account Admin role:
Go to the Admin page in your Globaledit account




From the Admin page, click on 'Users'




Click on 'Active' to view all active users in your Organization




Locate the user whose assignments you'd like to adjust and click on the 'Action'
drop down menu on the right. Select 'Assignments'





In the pop up window on the right, you will see a hierarchy of all Accounts and Workspaces within your Organization with a corresponding dropdown menu, which lists all of the Roles that have been created.




To be sure that the selected user will be assigned all Workspaces created from there-forth , you will need to assign them the 'Account Admin' Role, which exists in every account automatically. Click the 'Save' button on the bottom of the window.




Additional Info

Note that when you initiate this assignment adjustment, that the user will only be automatically assigned to Workspaces created after they have been assigned the Account Admin role. They will need to be manually assigned to the workspaces created prior to their role adjustment.

Even if the user is assigned a role with identical permissions to the Account Admin, such as the Account Full role shown below, they will not see newly created workspaces. The only way for them to see those Workspaces is to be assign the user to the autogenerated Account Admin role.