If you wish to turn off email notifications for Approval Galleries for specific users, do the following:


1- Go to the 'admin' section at the top of the platform

*If you do not see the 'admin' section, it means you are not an admin user and will need to reach out to your account admin in order to move forward with adjusting your approval gallery email notifications.*



2- Go to the 'Roles' Section and click on the arrow for 'Accounts'
From here, select the Account role which the user is assigned.

By unchecking the box next to where it says 'Manage Galleries for Account', those assigned that Role will no longer receive notifications for all Approval Galleries for the Account.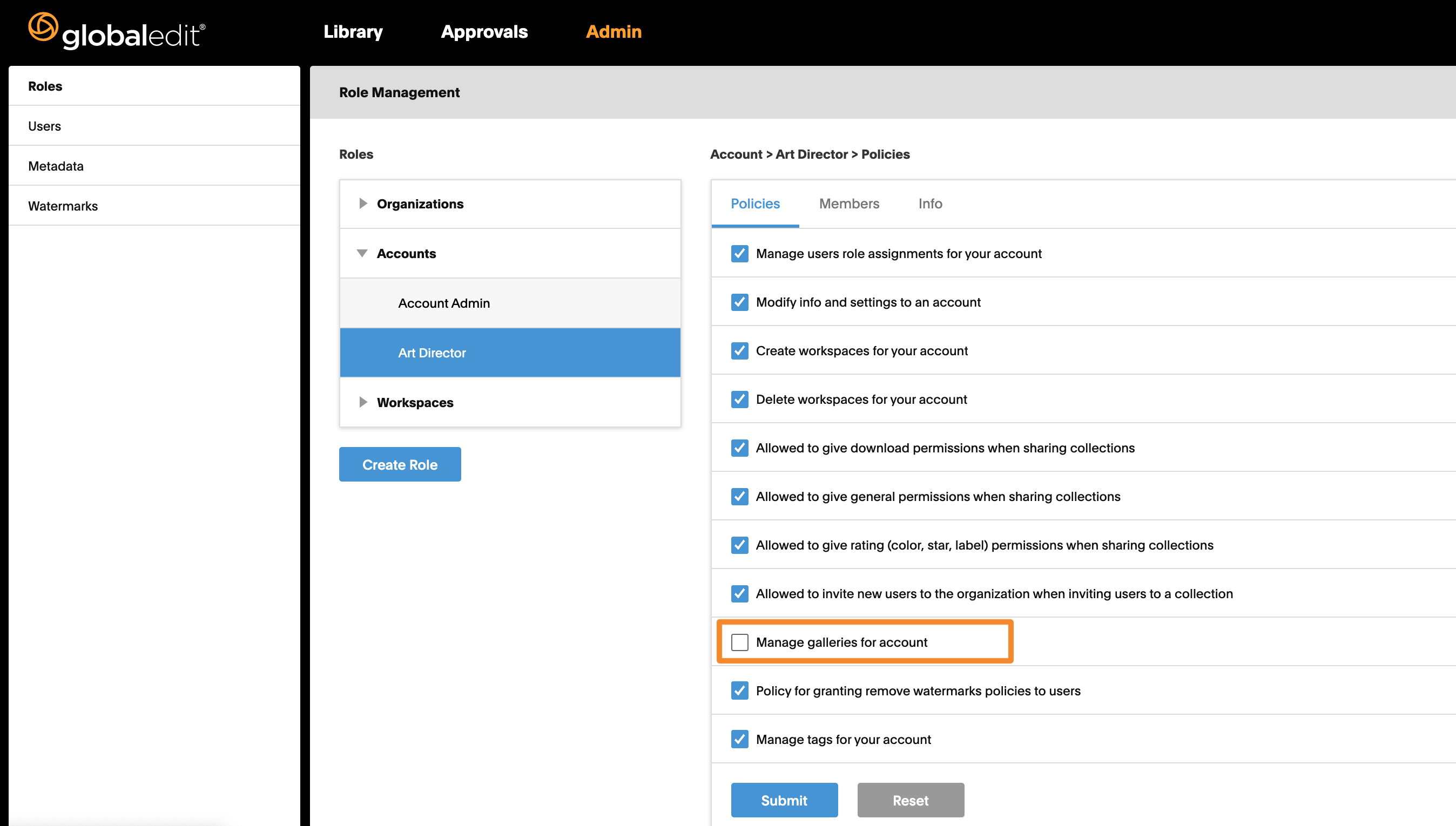 3- Once you've made the desired adjustments to the Role's policies, click on the 'Submit' button to save it.