Within the Admin Panel manage email notifications for Approval Galleries for specific roles permissions can be set as needed.

At the top of the platform, select the Admin Tab. Select the Roles from the panel on the left then select the dropdown menu for Accounts. From here, select the Account role to manage.

By checking or unchecking the box next to Manage Galleries for Account, those assigned to the Role will either receive or no longer receive notifications for all Approval Galleries for the specific Account Role. Select Submit to confirm.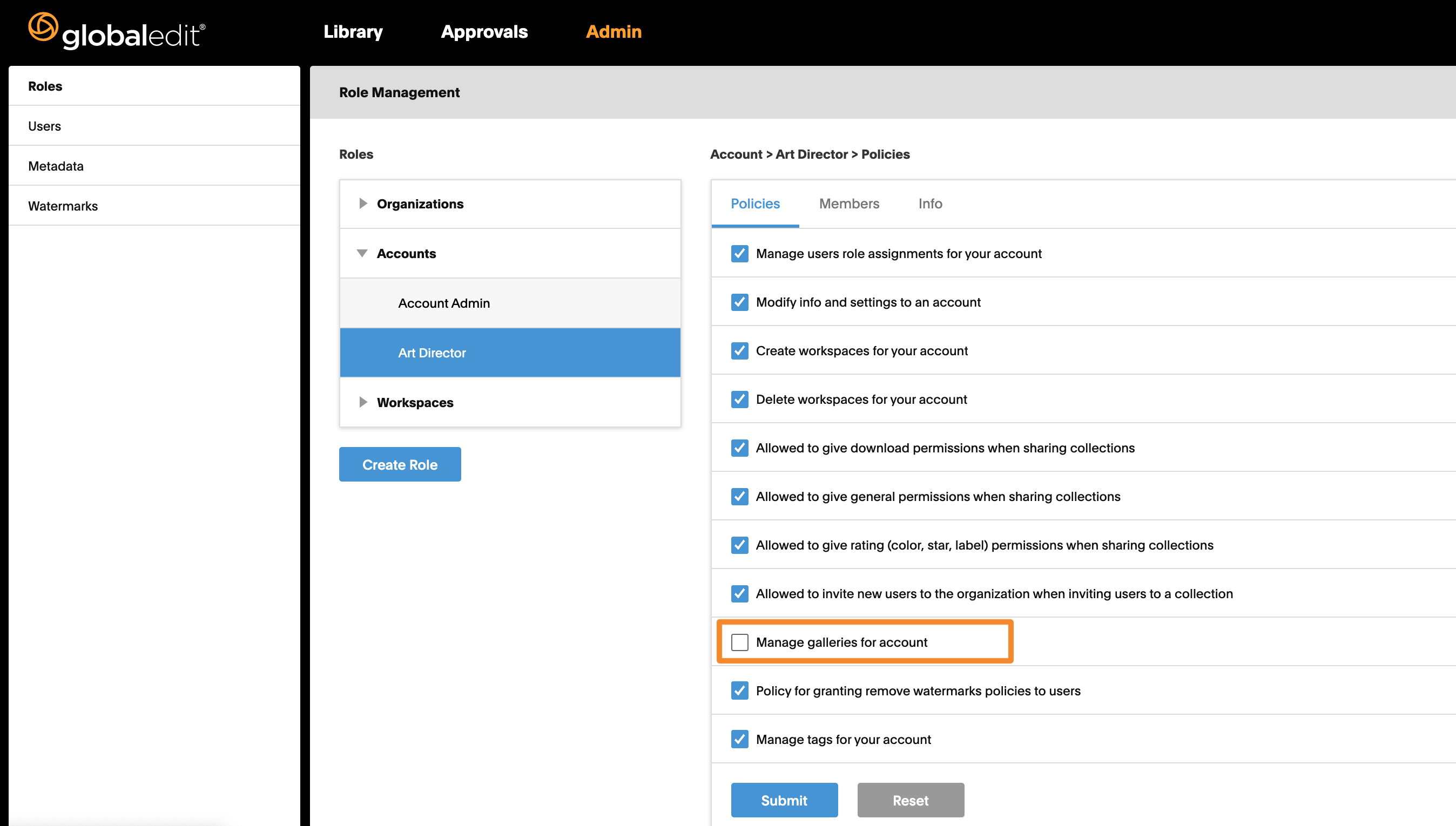 We're here for you!
If you have any additional questions, please don't hesitate to let us know!
Email: support@globaledit.com
Phone: (888) 433-4801
Hours: Monday - Friday 9AM to 9PM Eastern Standard Time