Create an Approval Gallery from your Library: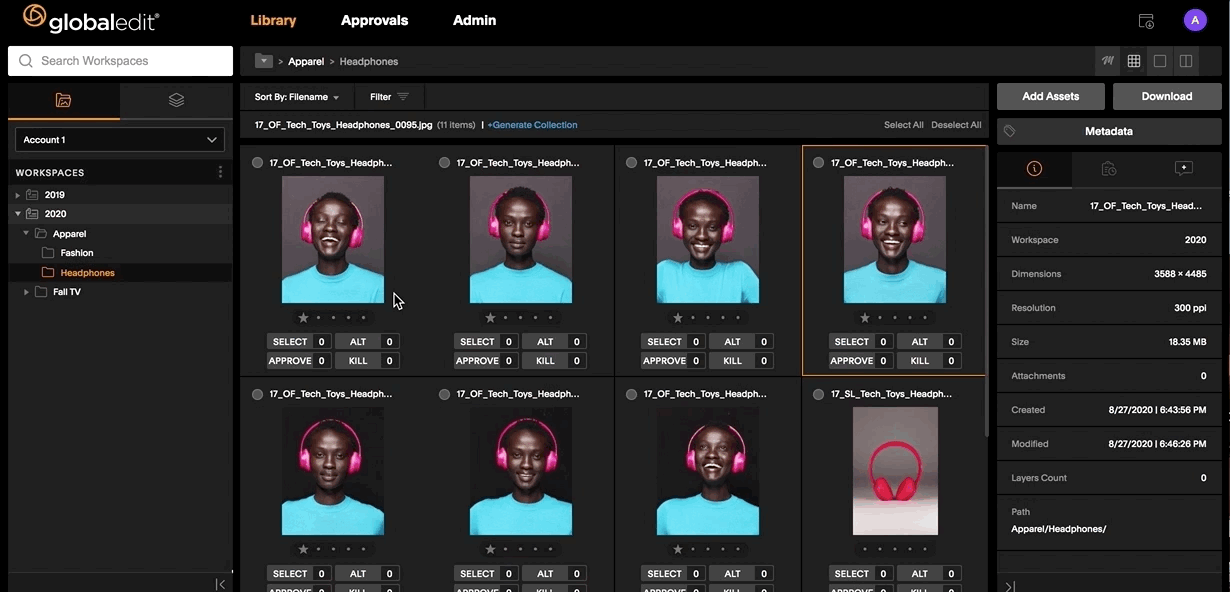 Selects Asset(s) within Workspaces or Collections (CMND+A to select all)

Right Click and hover over Approval Gallery in dropdown menu

Select:

Add To Existing - adds assets to an existing gallery
Add to New - Create a new Approval Gallery
New Gallery Fields :
Gallery Name

*required

Note

*

internal (will not be visible to talent/rep)

Series

Season

Episode

Movie

Show Code

Project Code

Location

Photography Type
Create an Approval Gallery within the Gallery Manager: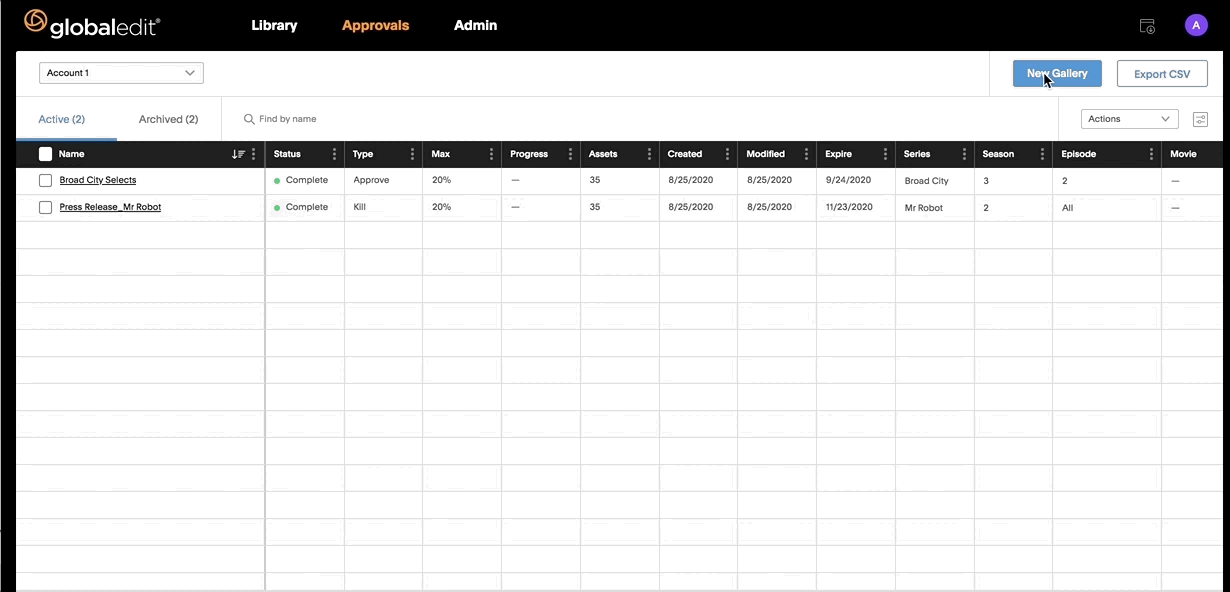 Go to the Approval Galleries tab
Select "New Gallery" at the top right in blue
Name the Gallery & Input data in fields
Select Save As Draft
Go back to Library
Select Assets ->Right Click -> Approval Gallery -> Add to Exisiting
Select title of your Approval Gallery in the list
Select
Edit & Remove Assets from an Approval Gallery: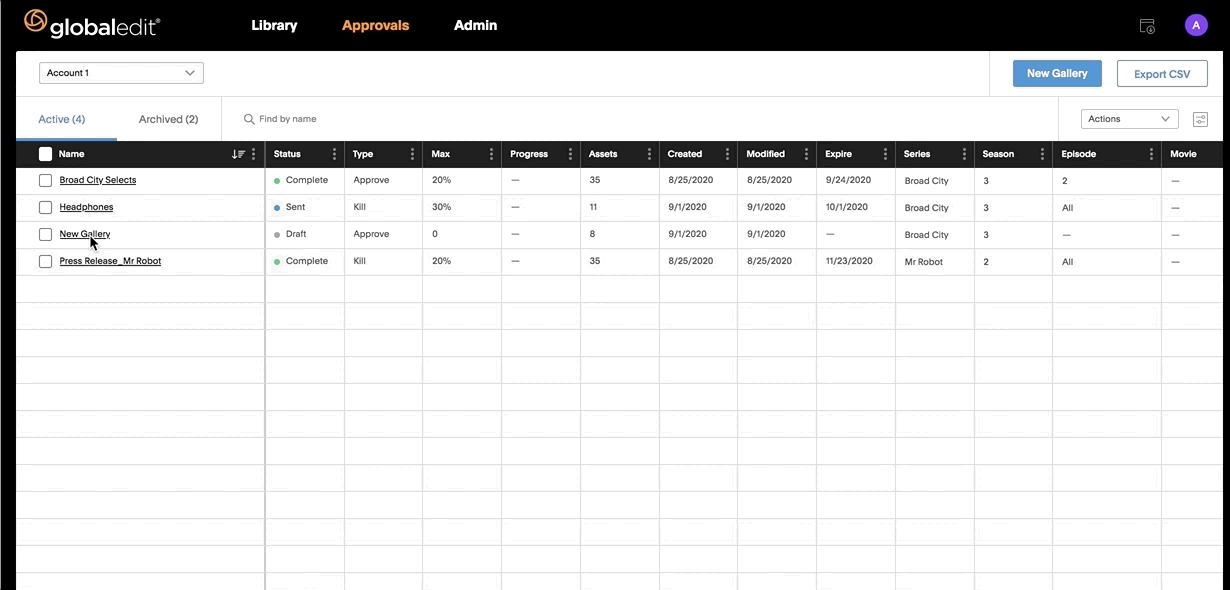 Select the Gallery you wish to edit and select at the top right of the Gallery Settings page.
To remove assets, select the assets you wish to remove and select at the bottom right. Drag and drop assets to adjust their order.
Once a gallery is shared with a talent, you can no longer edit or remove assets in the gallery.