Organization Admin- Create new account
As an Org Admin you now have the ability to create new Accounts with your Organization. Below are instructions on creating new Accounts. Please note that users are not automatically added to new Accounts. User Assignments under the Users section on the left side will need to be updated with the necessary permissions before accessing the new Account. .
Go to the Admin panel along the top of globaledit
On the left hand side, click on Accounts.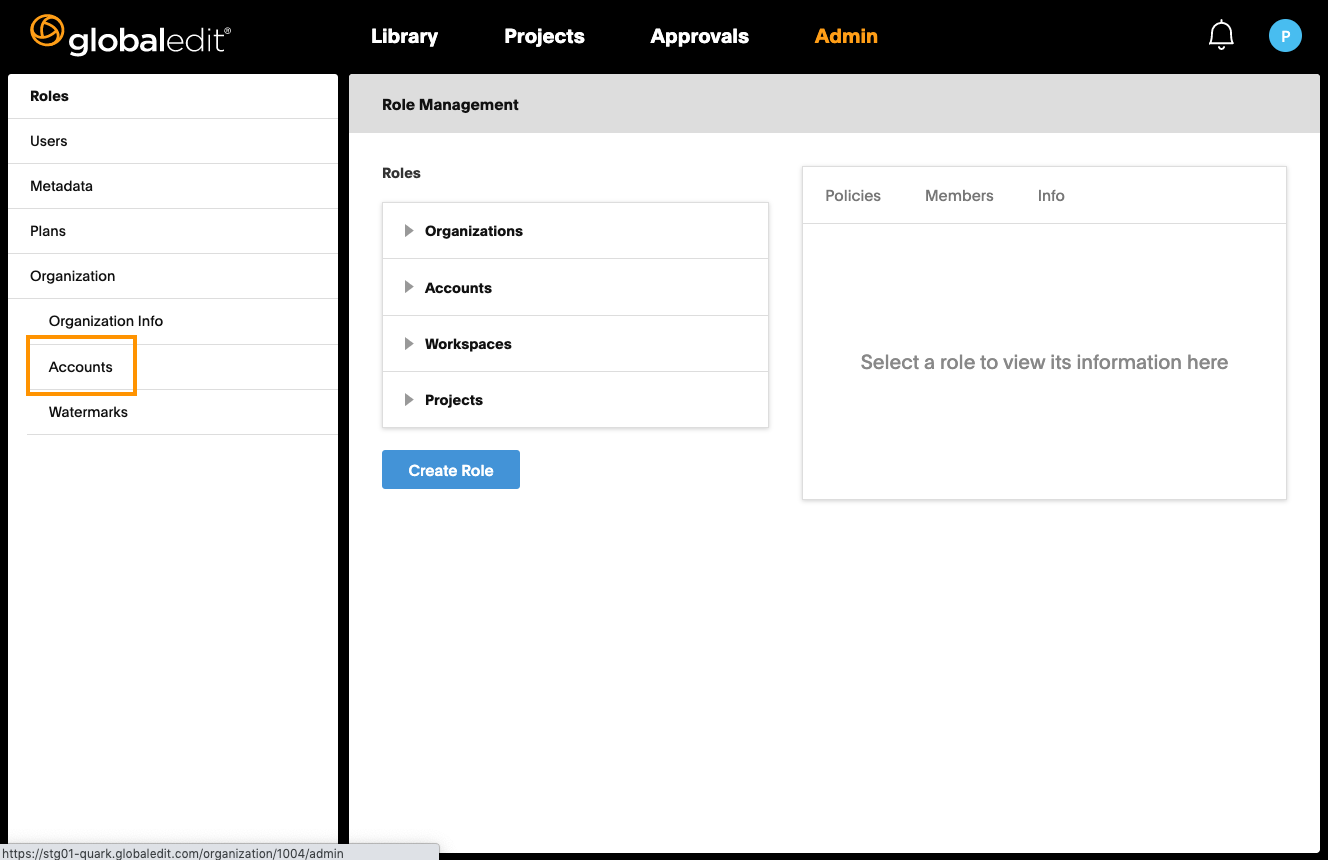 Click the blue icon labeled New Account and a drawer will appear on the right side.

Enter your Account Name noting the 32 character limit. Click Save.
After you save, you'll be brought to your list of Accounts, which can also be found by clicking Accounts on the left side.
PERMISSIONS
If you would like to limit the Admins that can create Accounts, go to the Roles section of the Admin panel. Go to Organizations and uncheck "Create accounts for your organization" and click Submit. The permissions will automatically update all the users with this assignment.
RENAME & DELETE ACCOUNTS
To rename any account, go to the 3-dots next to the title and click Rename. Please note the 32 character limit. Click Rename.
To delete an Account, please submit a ticket at support@globaledit.com.