Metadata can be added to a variety of metadata schemas including IPTC, Dublin Core, EXIF and Dynamic Media.
Batch Adding Metadata and Keywords
To add searchable keywords or tags you can use the Dublin Core schema.
Navigate to the Metadata View in the right hand panel

Select the schema for your workspace, in this instance Dublin Core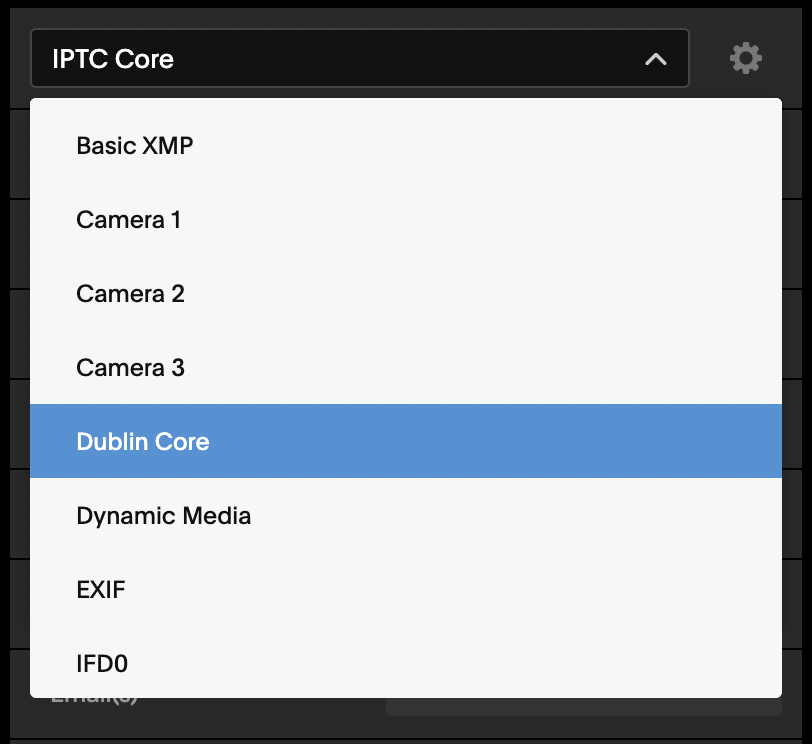 Add any relevant keywords you would like included, separated by a comma.

Searching on Metadata Fields
To search by keywords across multiple folders use the recursive Workspace search and select All Metadata.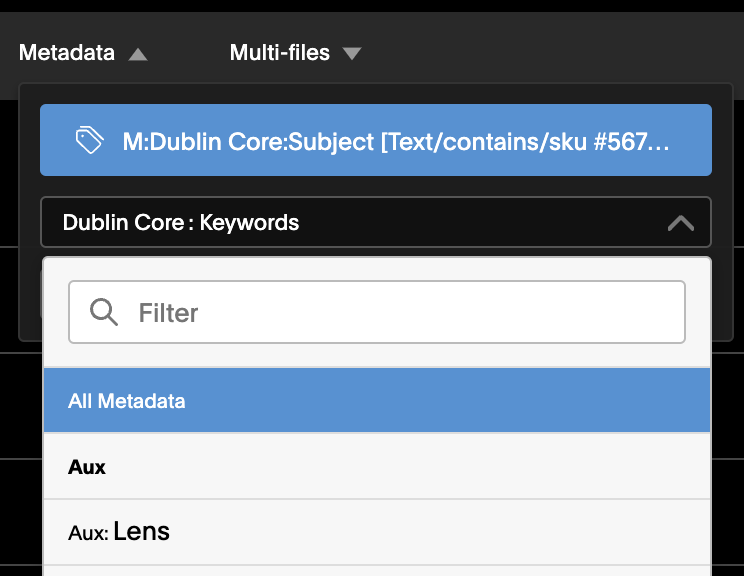 Or select the specific Dublin Core / Keyword field
Importing Metadata
Metadata can also be imported from a separate CSV file or directly from assets on ingest.
To import metadata navigate to the metadata gear icon and choose Import As (CSV)

Download the Metadata Import Template, adding your local metadata and adjusting headers to match target schema in globaledit.

Drag and drop the csv while viewing the specified folder and metadata will be added to the respective assets.
For assistance or questions about importing metadata, contact support@globaledit.com