Timestamped video markups are available using Comments which can be accessed by clicking the "M" in the top right corner of the screen.
You can adjust the timecode of a comment, change the status, reply, filter and @mention within the comment box.
Similarly to image assets, you can create multiple comment layers on a video. Each comment can be accessed by clicking on the circle with your initial below the timeline.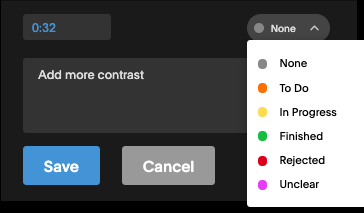 .