What is Two-Factor Authentication?
Two-factor authentication (2FA) is an industry standard layer of security used to ensure that your account remains safe and secure.
There are 2 options for setting up 2FA for an account:
SMS text message

Authenticator App (Google Authenticator, Authy, or similar apps)

Note: PingID is known to not be compatible with globaledit's 2FA, so we do not recommend using this authenticator for globaledit.
Once 2FA is set up in your account, you'll be able to login without a code unless you attempt to login on a different device.
Setting up 2FA
When you first login to globaledit, you will be prompted to set up 2FA for your account.
Set up using SMS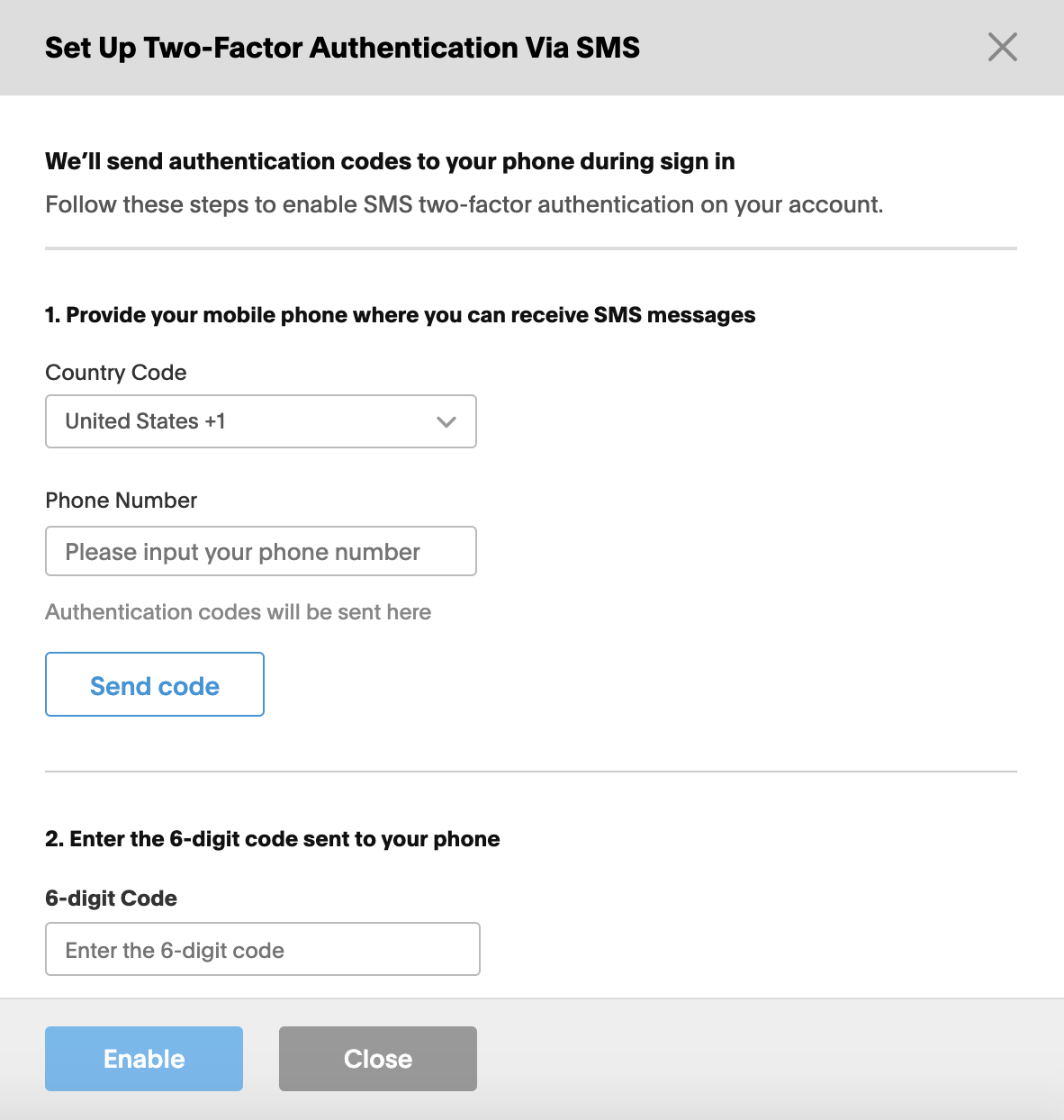 Select your country code and input your phone number, then select Send code

Enter 2FA code the SMS text message sent to your phone

Select Enable
Set up using an authenticator app. We recommend Authy: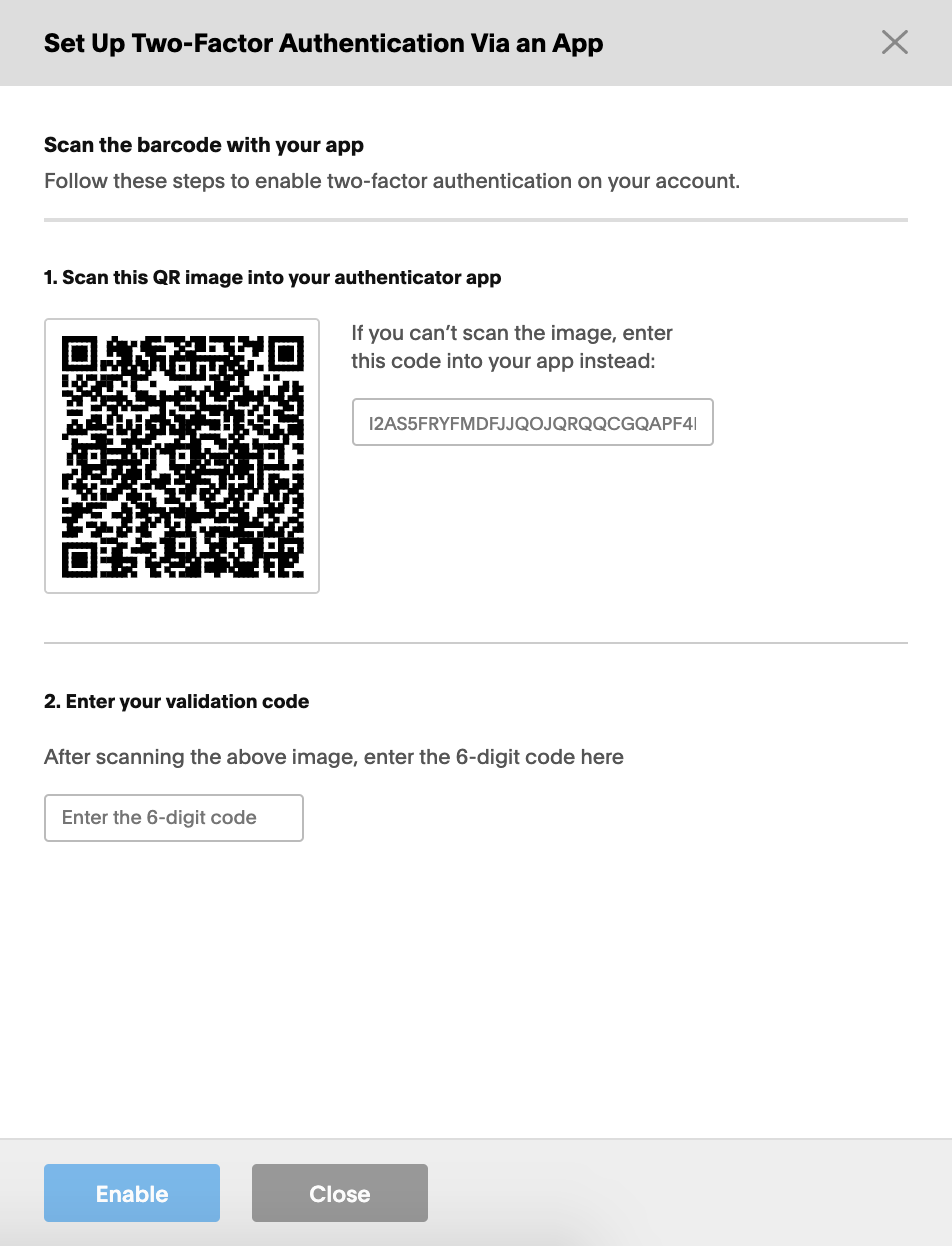 Download and open your authenticator app on your device and create a login

Select Add Account

Select Scan QR Code if the app is downloaded onto your phone

Hover over the QR code on GE with your phone - your authenticator app will automatically scan it once it's identified

If your authenticator app is on your desktop

Input the QR code into your app

The app will confirm the account adding to the keychain then click Save

Enter the 2FA code generated by your app into the gloabaledit 2FA dialog screen

Select Enable
Adjust your 2FA settings at any time by selecting the profile icon at the top right of the tool, then choose Settings from the dropdown, and then choose the Security tab on the left.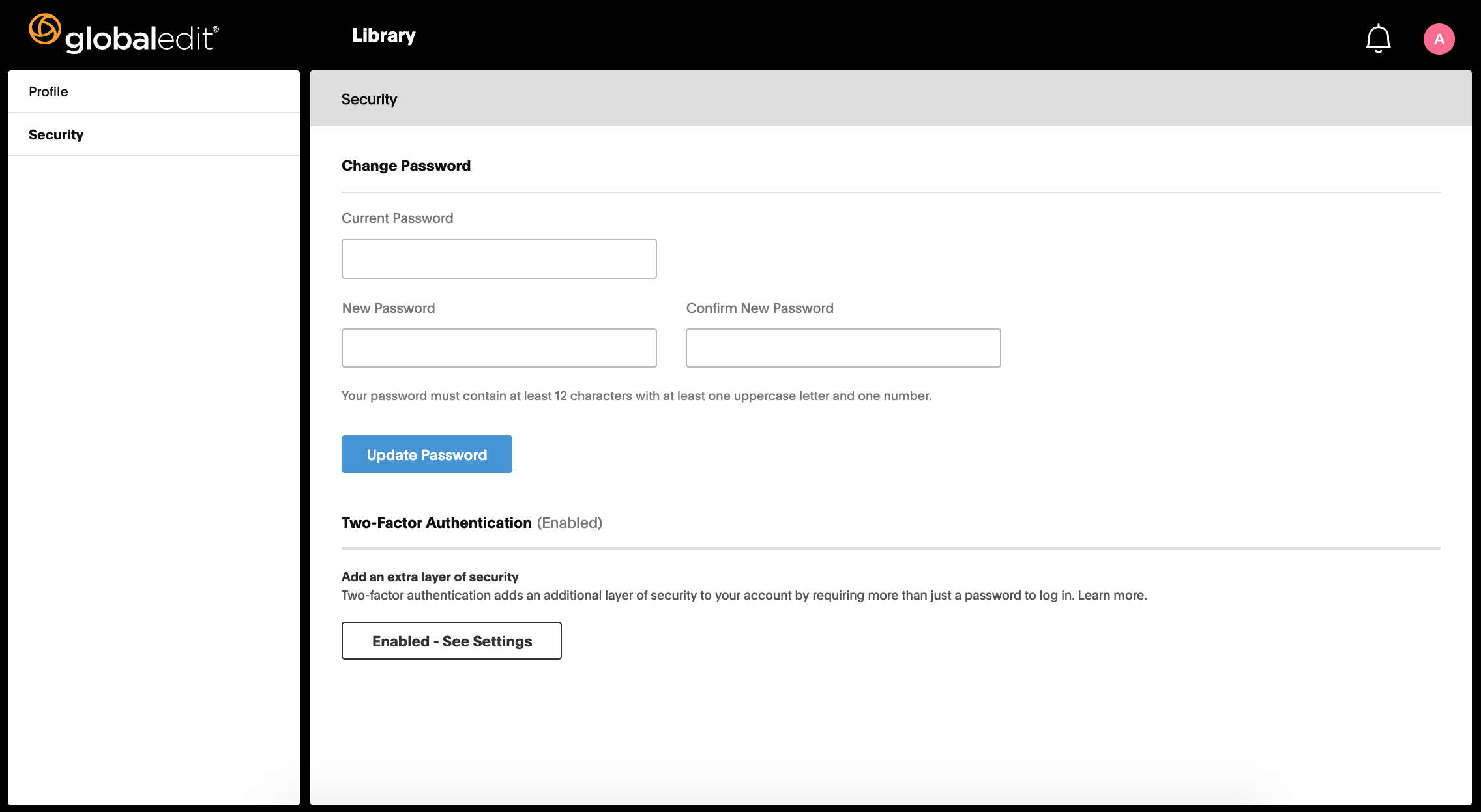 SMS authentication codes are valid for 3 minutes once initiated. After the 3 minutes are up, a new code must be requested.

Authentication is valid for up to 30 days on each machine authenticated.

Authentication will be invalidated and remove due to clearing of browser cache.

We're here for you!
If you have any additional questions, please don't hesitate to let us know!
Email: support@globaledit.com
Phone: (888) 433-4801
Hours: Monday - Friday 9AM to 9PM Eastern Standard Time