Search for multiple filenames at once (up to 200,000 characters) within Search.
Select

Search within either Workspace or Collection views
Copy / Paste a list of at least two filenames into the Multi-Files dropdown search filter to create chips for each filename and select Update.

Results can be filtered on any label or rating criteria once the search has been performed.

Set your search to All

to ensure you get the exact results from your list.

If search is set to

Any,

search will return additional results that match

part

of the search.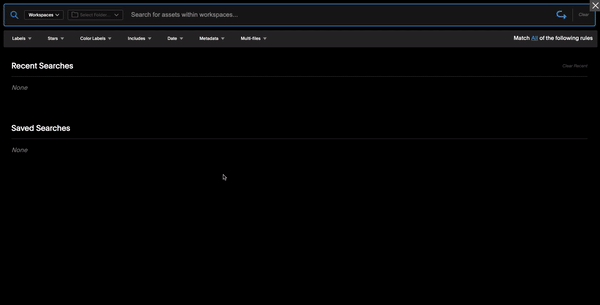 We're here for you!
If you have any additional questions, please don't hesitate to let us know!
Email: support@globaledit.com
Phone: (888) 433-4801
Hours: Monday - Friday 9AM to 9PM Eastern Standard Time