To search for assets with multiple criteria, add a search chip for each element of your search by using the filters or short keys.
Example: You want to find all assets with a Select and 5-star rating from a specific folder structure, see below.
Be sure to match All the rules to return only assets with that meet all search criteria. Match Any to return assets with either 5-stars or Selects
Individual search chips can be removed while keeping the rest of the criteria. Simply click X to remove the chip and click the Blue Return Arrow to redo the search.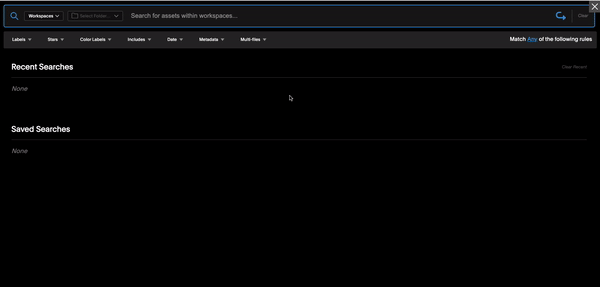 We're here for you!
If you have any additional questions, please don't hesitate to let us know!
Email: support@globaledit.com
Phone: (888) 433-4801
Hours: Monday - Friday 9AM to 9PM Eastern Standard Time