Once you've selected an asset(s), select the panel Metadata.

Select the schema for your workspace, in this instance Demo_Custom_Schema_Ver_1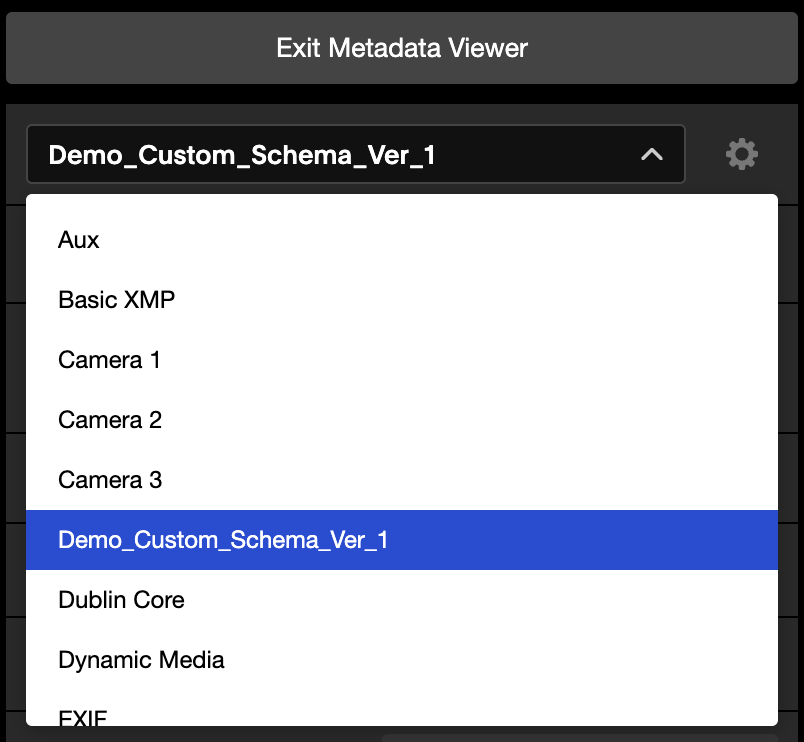 To export metadata, navigate to the metadata gear icon and choose Export As (CSV)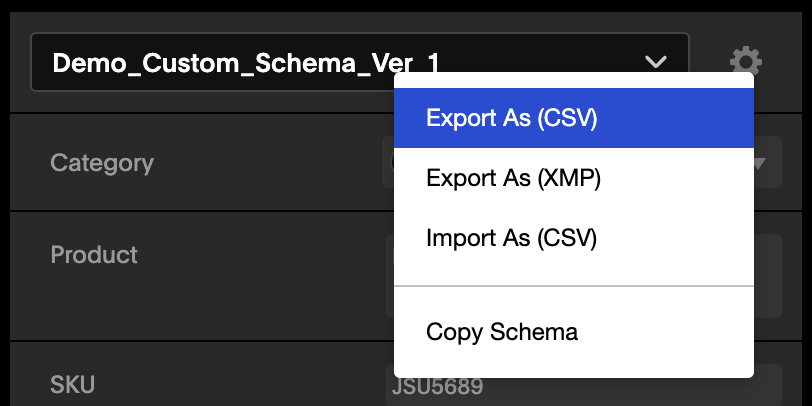 Select which schema(s) will be exported to the CSV. For schemas not desired, uncheck those from the dropdown menu.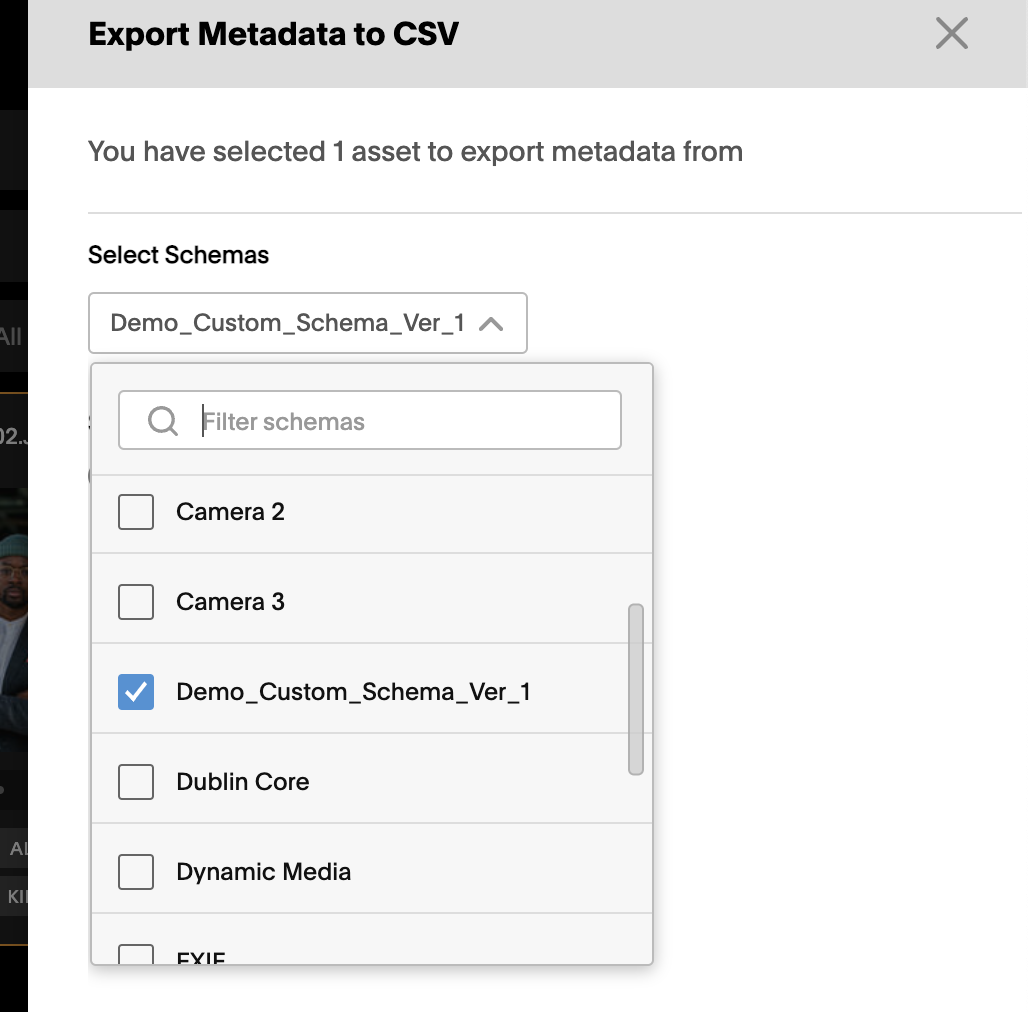 Select Column to Display by Display Name or XMP Field Name.

Select Export at the bottom of the window to finalize the export process. A link to download the Metadata CSV will be found in the Notifications area. Clicking the Download metadata hyperlink will begin the download.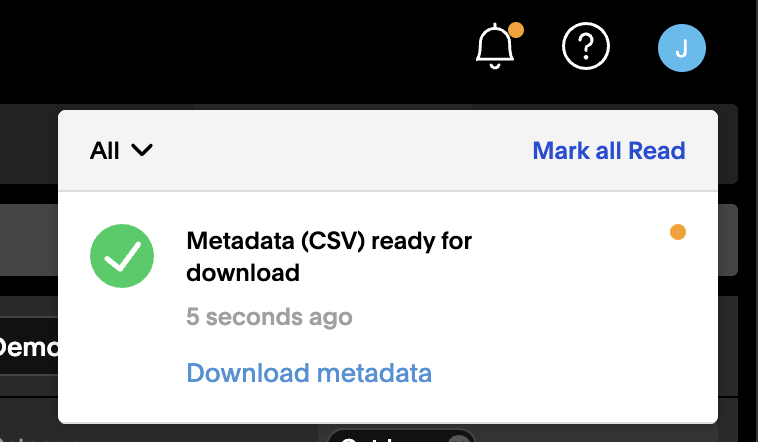 We're here for you!
If you have any additional questions, please don't hesitate to let us know!
Email: support@globaledit.com
Phone: (888) 433-4801
Hours: Monday - Friday 9AM to 9PM Eastern Standard Time