The new landing page dashboard is now visible to all users with the correct Organization level policy. Users will land on the page upon login, where they will be able to see real-time stats about their Organization's users, storage, usage, and assigned tasks.
Administering Access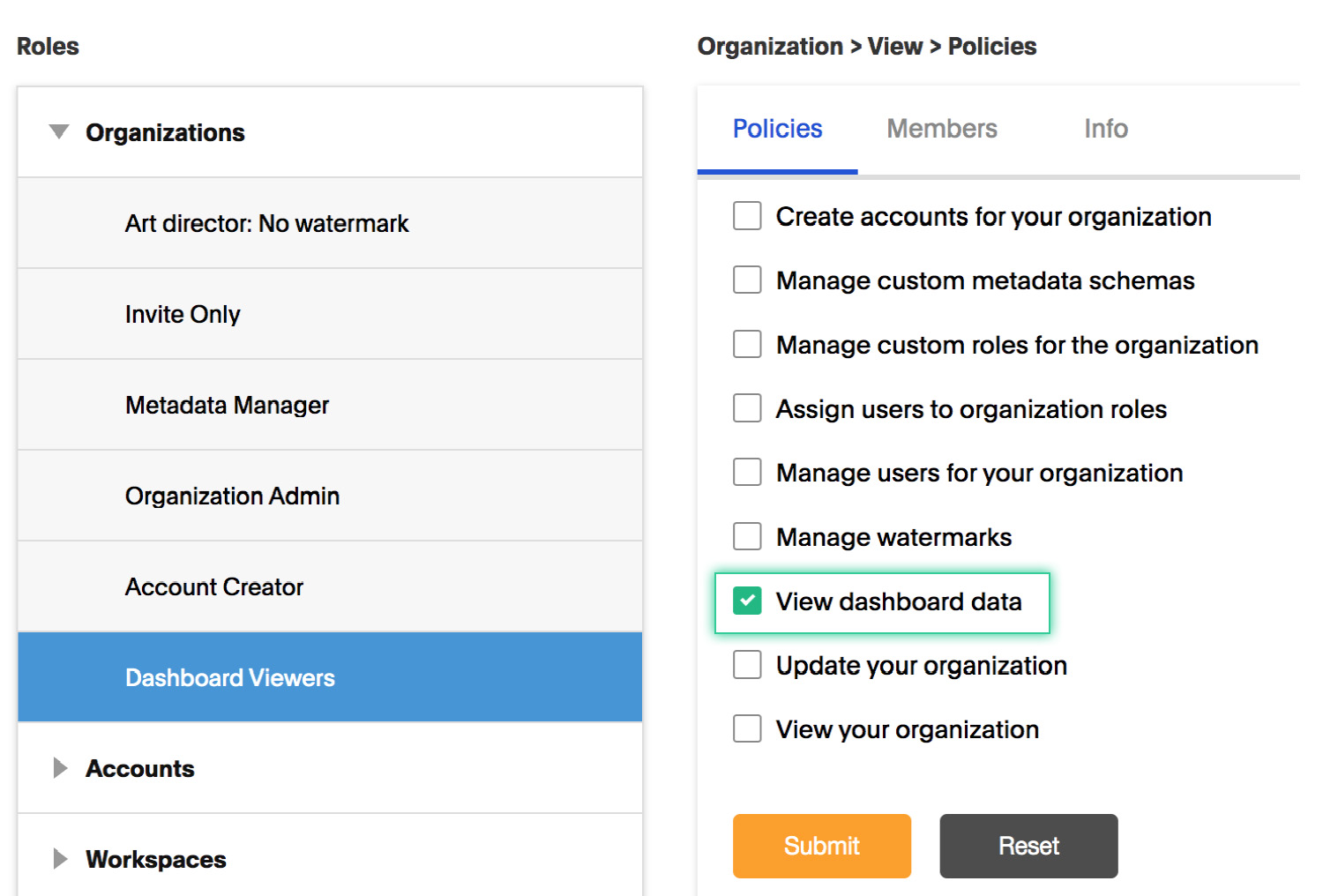 Only users with an Organization level Admin role will be able to see the dashboard by default.
To grant access to additional users:
Navigate to the Admin Page
Select Roles
Select Organizations
Then ensure the correct role selected includes the policy: View dashboard data
Start Plan User Access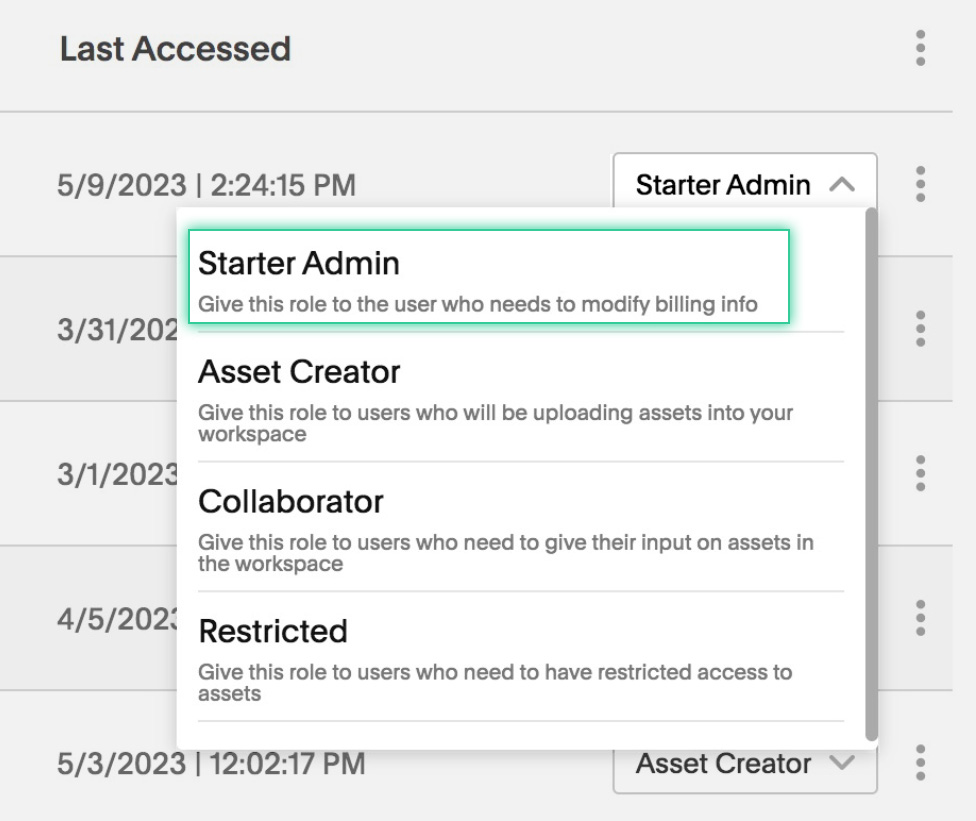 If you have a starter plan, to view the dashboard, your user must have the simple role Starter Admin. You can update any user's role by navigating to users and then selecting the dropdown to the right of their name and selecting the role Starter Admin.
Frequently Asked Questions
When does the data in my dashboard get updated?
Data gets updated in real-time. Within a few minutes of assets being added, users being invited, or public links being created, you should see the numbers increase or decrease. The data shown is what is live in your account today.
What is this banner at the top of the page?
This is a way for our team to disseminate important information like release notes, upcoming features, and other important internal events. You can close this by clicking the x at the top right corner, and you won't see it appear for the rest of your browsing session.
What is the task list at the bottom left?
This is a new feature that will be coming out shortly - we're calling it Task Management. While you don't have access today, but in the future you'll be able to assign tasks to your team and track their progress in real-time. Please contact support if you're interested in participating in a beta.
Is any of this data exportable?
Not yet, but we plan to improve the dashboard with downloadable data in the future.
How can I see the exact data points of the upload/downloads graph?
When you hover your mouse over a bar, you'll see a tooltip with the exact stats.
We're here for you!
If you have any additional questions, please don't hesitate to let us know!
Email: support@globaledit.com
Phone: (888) 433-4801
Hours: Monday - Friday 9AM to 9PM Eastern Standard Time