Easily confirm if an asset is in an approval gallery, there is a visual indicator on the top left corner of an asset, shown as a color label circle with a number below the icon to indicate how many approval galleries contain the asset.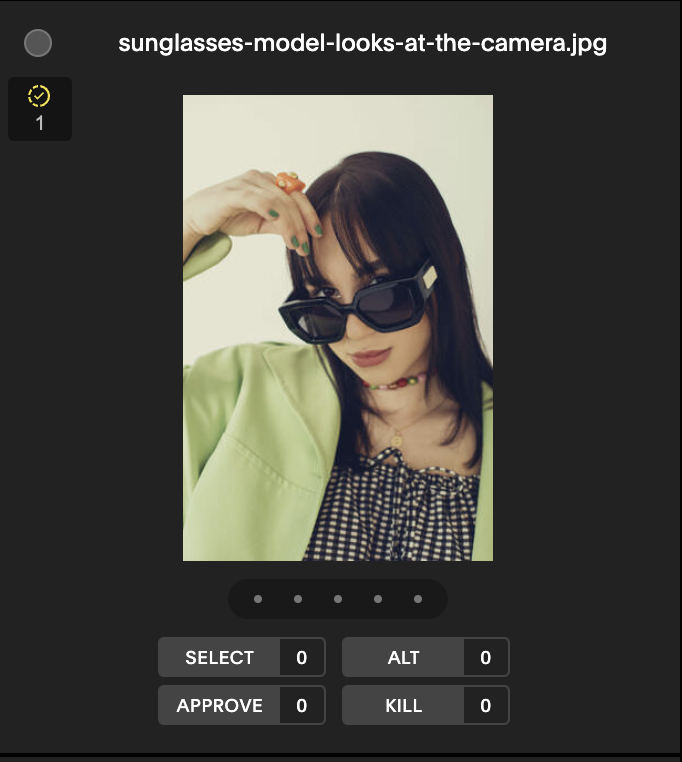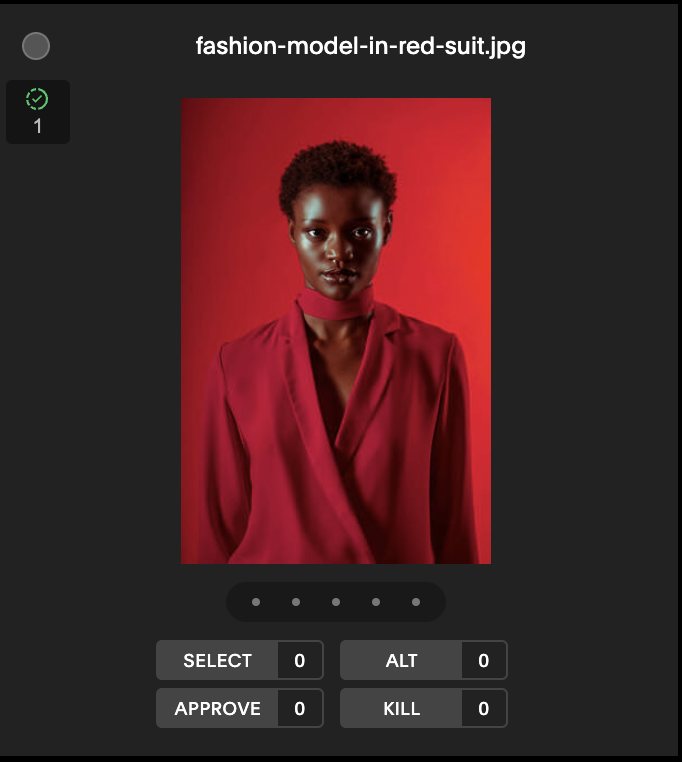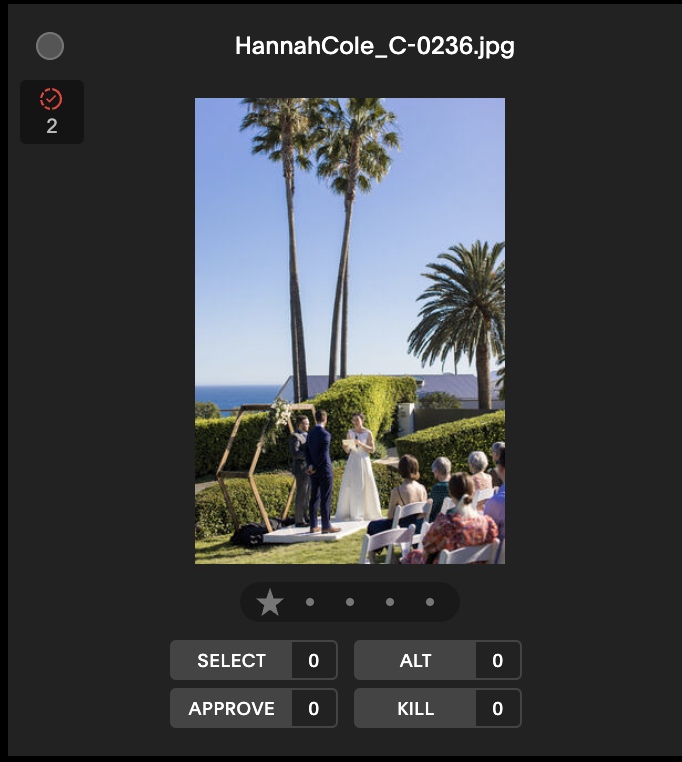 Yellow: SENT Green: COMPLETE Red: EXPIRED
By clicking the icon, a dashboard will pop up detailing the Approval Gallery status of an asset: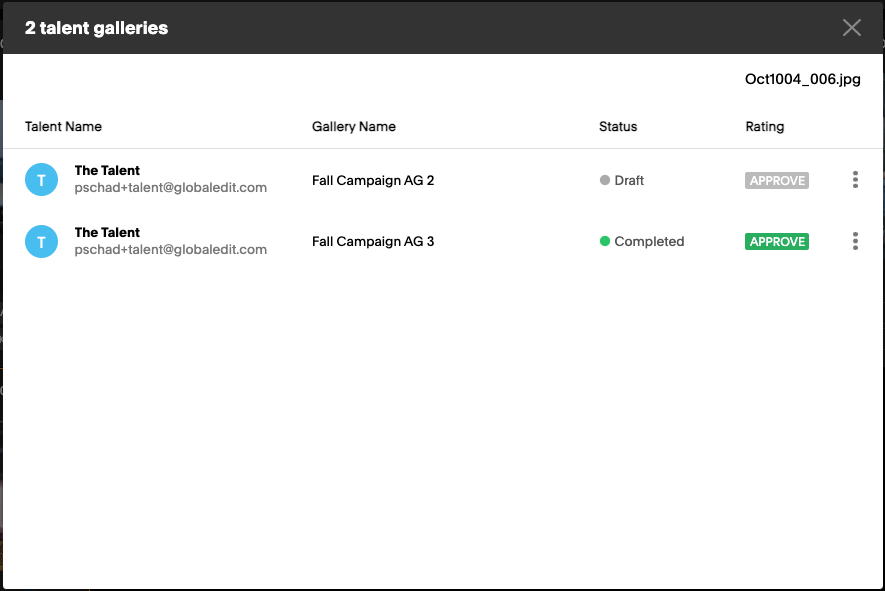 Name and email address associated with the talent

Gallery names the asset is associated with

Status of any galleries the asset is associated with

Whether or not the asset has been rated
Grey: NOT RATED
Filled: ACTION TAKEN
The 3 dots menu allows you to access the workspace the asset is located or Copy gallery URL for talent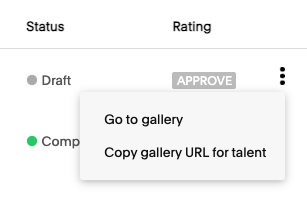 A Standard user has permissions to access approval galleries, right click on asset(s) for the ability to Open asset workspace to be brought to the library and workspace where the folder the asset is associated within.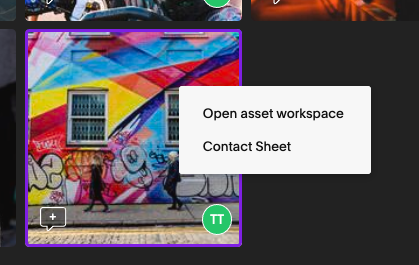 We're here for you!
If you have any additional questions, please don't hesitate to let us know!
Email: support@globaledit.com
Phone: (888) 433-4801
Hours: Monday - Friday 9AM to 9PM Eastern Standard Time