Globaledit allows for ratings to cascade and update in the library in real time. For more information on viewing and working with these ratings, see below.
DEFINITIONS:
Rating an Asset: An asset's rating when viewed in workspaces/search/collections/projects
Unkill or Unapprove: The removal of a Kill or Approve rating
AG: Approval Gallery
When an asset has been KILLED or APPROVED in an Approval Gallery, the rating will be automatically updated in the Library view.
When an asset has been UNKILLED or UNAPPROVED in an Approval Gallery, the rating will be automatically removed in the Library view.
While assets are reflect the current rating status in the Library, you can view changes in ratings from the asset History panel on the right hand side.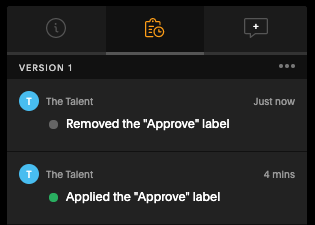 With globaledit's rating system (found in the asset menu "Label Stats"), all KILLS and APPROVALS will be noted. If you have one asset with kills/approvals from multiple users, all ratings will be reflected through the voting system.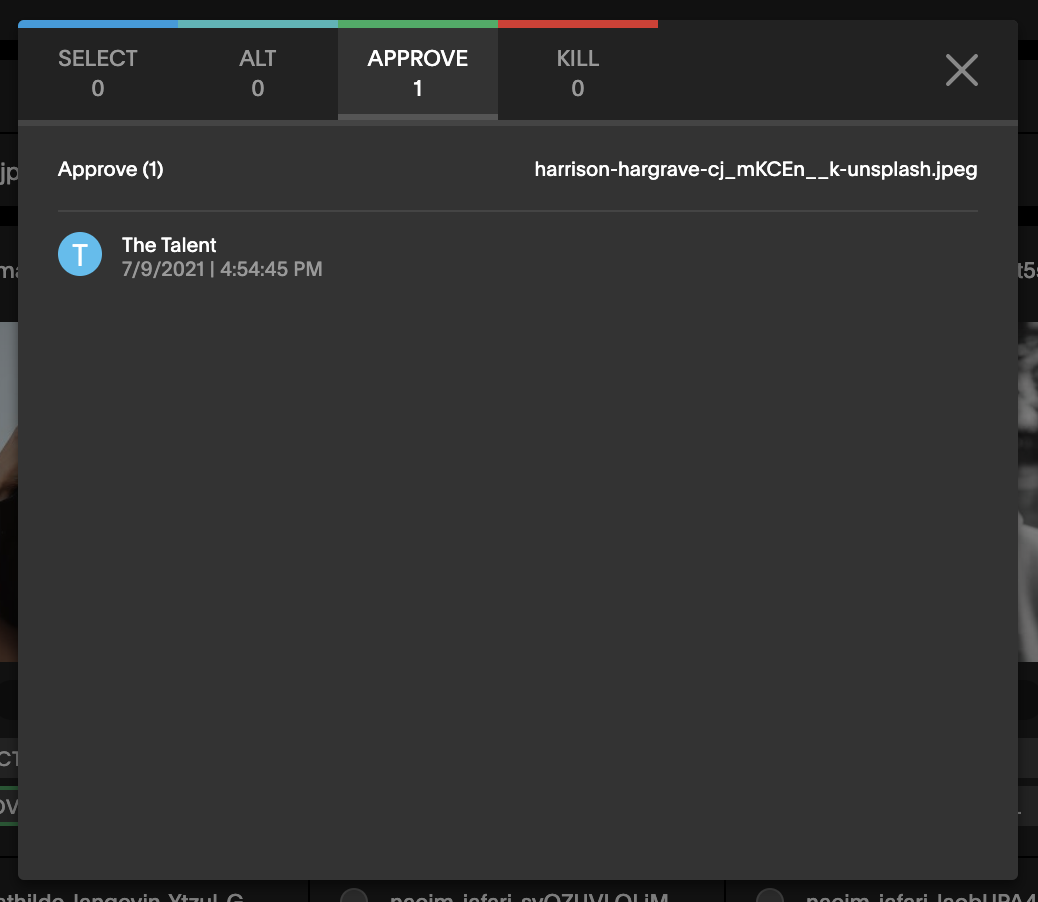 When Assets are Added to Multiple Galleries
Ratings are done independently between two or more galleries. For example, if a user Killed an asset in one gallery and Approved it in another, you will see that both ratings have been made. If you UNKILL the rating, this will not impact the Approved rating made on the other AG.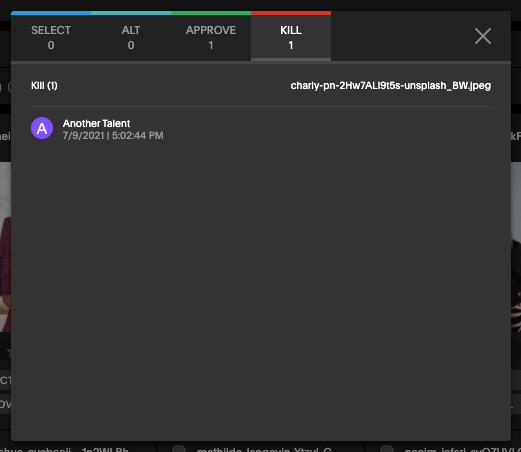 Accessing Killed or Approved Assets in the Library
The best way to access Killed or Approved assets in the library is through FILTERING. You can filter for Killed or Approved ratings made by anyone or by a specific user using the dropdown menu below Kill or Approve within the Filter dialogue box.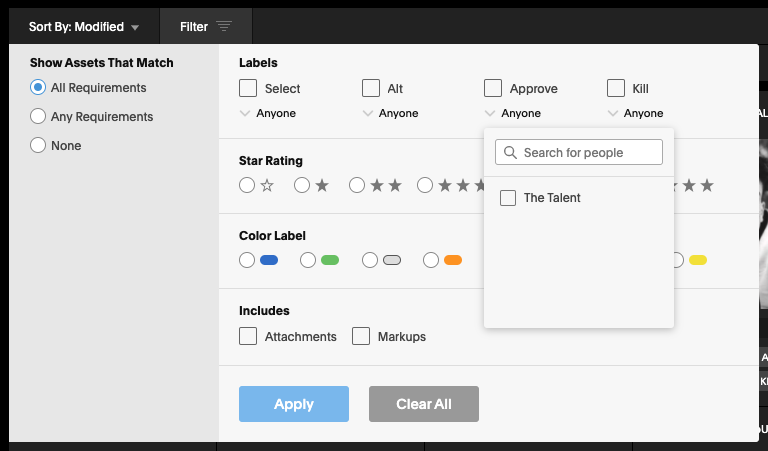 The ability to reconcile all assets in an AG can still be completed through the Asset Assist workflow. We recommend continuing to use this feature when an AG has been completed as an extra level of quality assurance that the most current ratings on the gallery are reflected.
Once your Approval Gallery has been submitted by the Talent user, the Status column in the Gallery Manager will change to

. Select the gallery, then

at the top right: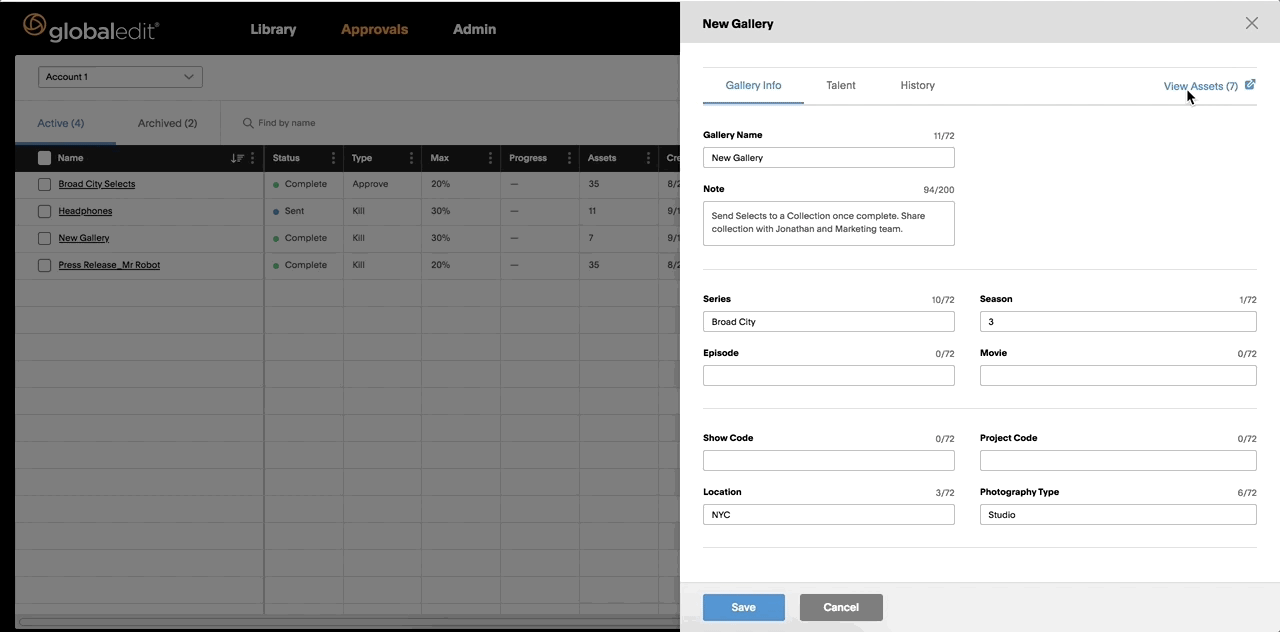 Use the on the bottom left to easily select all Approved, Non-Killed assets
Go to -> Collections -> Add to New
Name your Collection and add tags for search-ability
Select SAVE
Go to your Collections tab where your new Collection is now listed in the All Active tab in addition to the left panel: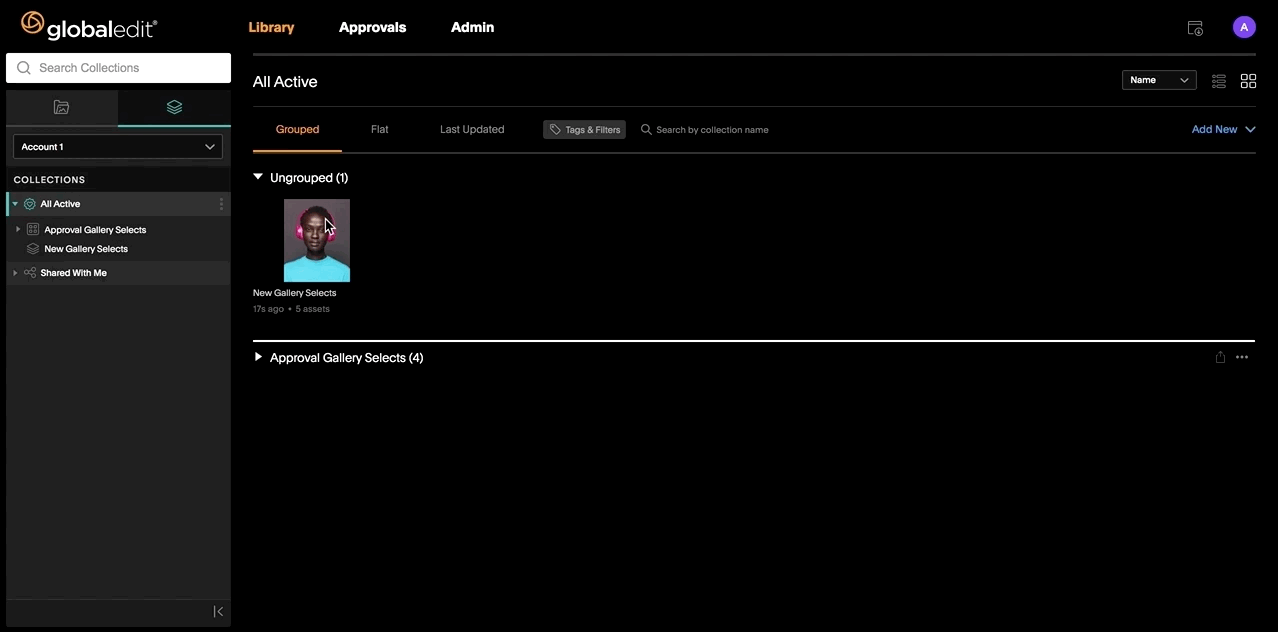 Select Collection
CMND+A to Select All assets
As a quality control step, use the bulk labeler at the top to apply the Approve label to all assets
The Approve label is now applied to all approved assets in the folders/Workspace where they live: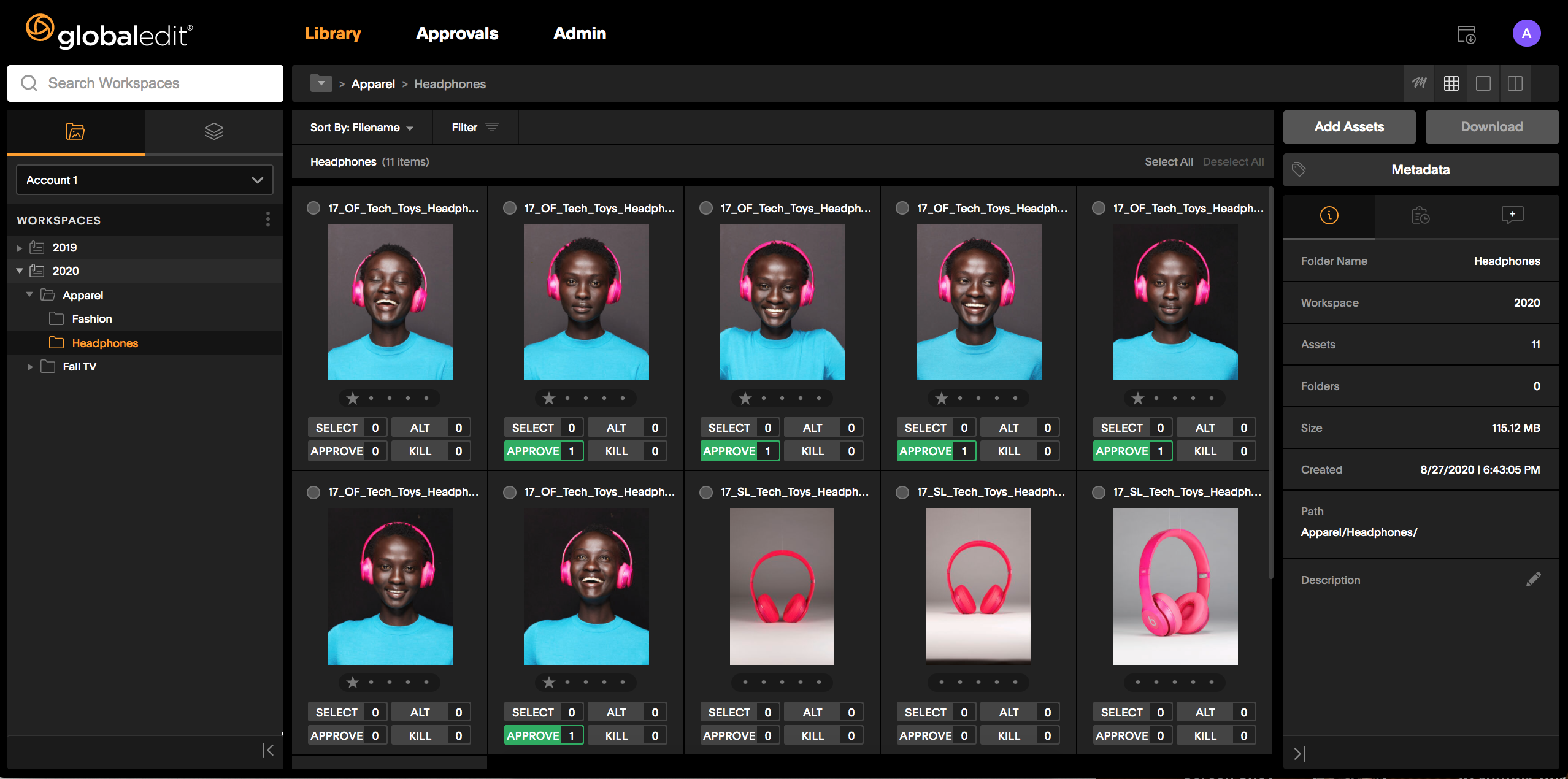 Tip:
Over time, it's likely that you will create a heavy volume of Collections derived from Approval Gallery selects. We suggest creating a Group where all your Approval Gallery Collections can live together for additional organization: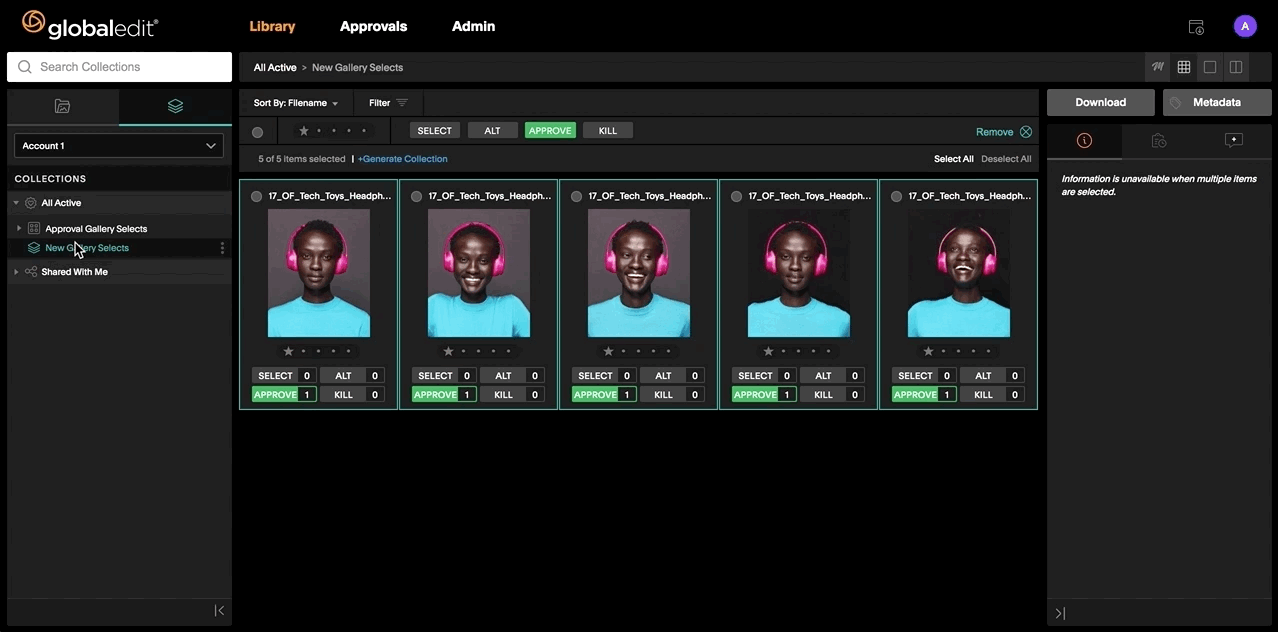 Learn more about Collections here.