Admins can remove Approve and Kill ratings from the Library but not the Approval Gallery itself. Ratings made in an approval gallery will remain intact within the gallery.
To remove the ratings as an Admin
Right click an asset and from the menu click Label Stats
Click the Approve or Kill tab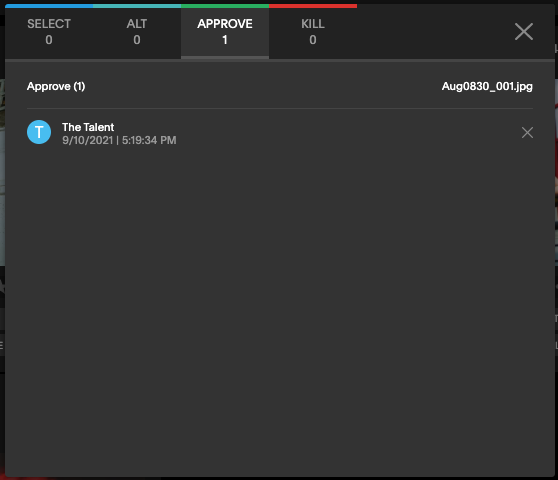 Click the X next to the rating you would like to delete, click Remove to confirm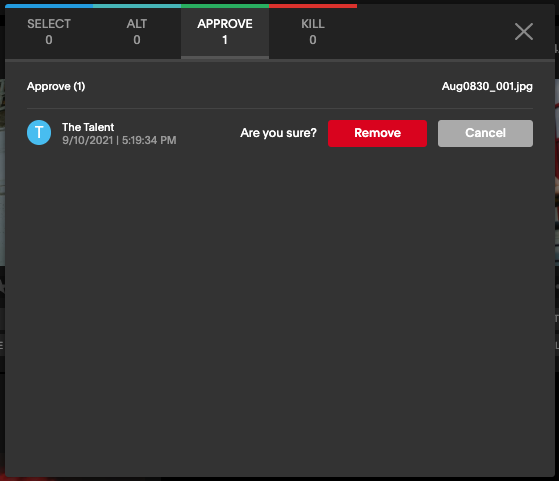 To see removed ratings from an asset, view the asset within the original Approval Gallery.

We're here for you!
If you have any additional questions, please don't hesitate to let us know!
Email: support@globaledit.com
Phone: (888) 433-4801
Hours: Monday - Friday 9AM to 9PM Eastern Standard Time