The Info, History and Comment Panel on the right side of the platform contains a wealth of knowledge pertaining to information, history and comments made on each level - Workspaces, folders and assets. The information can show total asset counts, ratings summaries, when a user uploaded an asset, if any versions were added or act as a messaging system within the platform.
Info Panel
The Info Panel shows information for Workspaces, Folders and assets, including ratings, pathways, asset counts and information changes depending on the library view.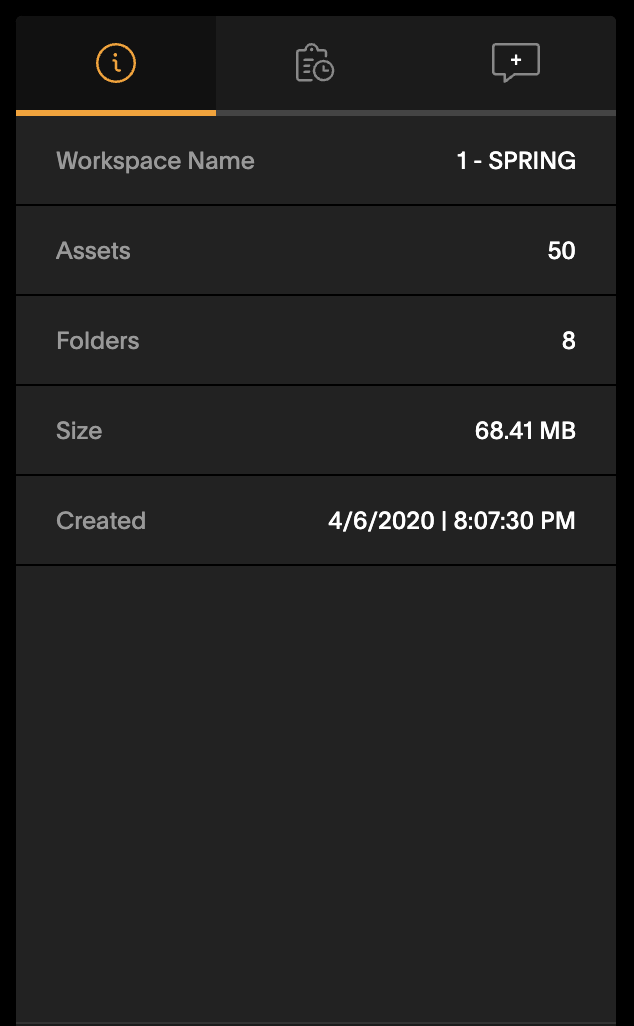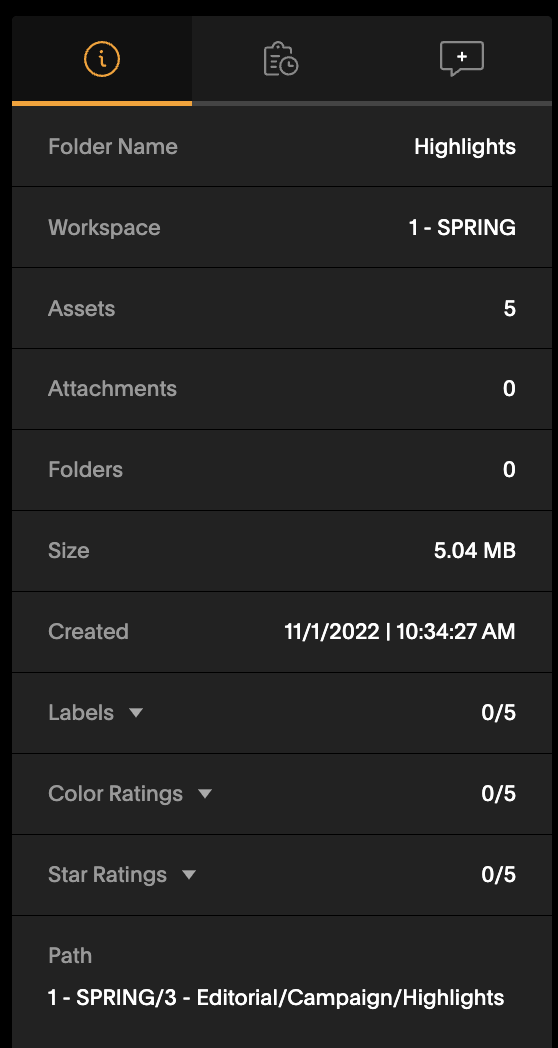 Workspace Info Panel Folder Info Panel Asset Info Panel View
History Panel
The History Panel shows all the history related to a folder or an asset. The history captured will show the user who performed an action and the time and date when the action was performed.
History Panel View
Comment Panel
With the Comment Panel, users can @mention other users in their organzition to collaborate and have a conversation about a Folder, asset or collection.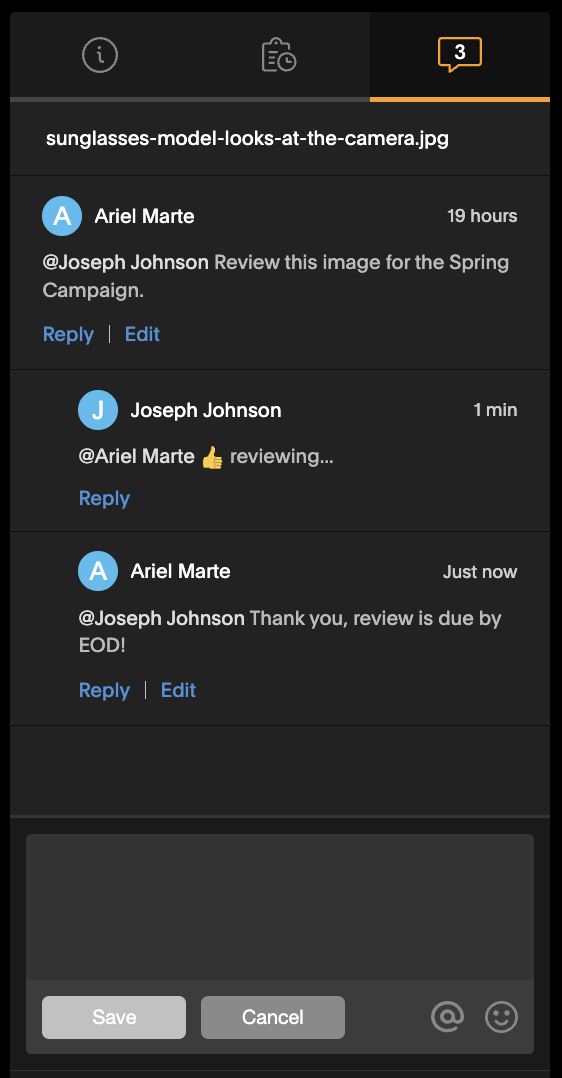 Comment Panel View

We're here for you!
If you have any additional questions, please don't hesitate to let us know!
Email: support@globaledit.com
Phone: (888) 433-4801
Hours: Monday - Friday 9AM to 9PM Eastern Standard Time