To set up an account, an email invitation will be sent to a new user to join the Organization. Click Accept Invitation to continue.

TIP: If you do not see the invitation in your primary inbox, please check your spam or junk folders, as well as any other folders you have configured for your inbox (for example: Gmail default folders "Promotion" or "Social").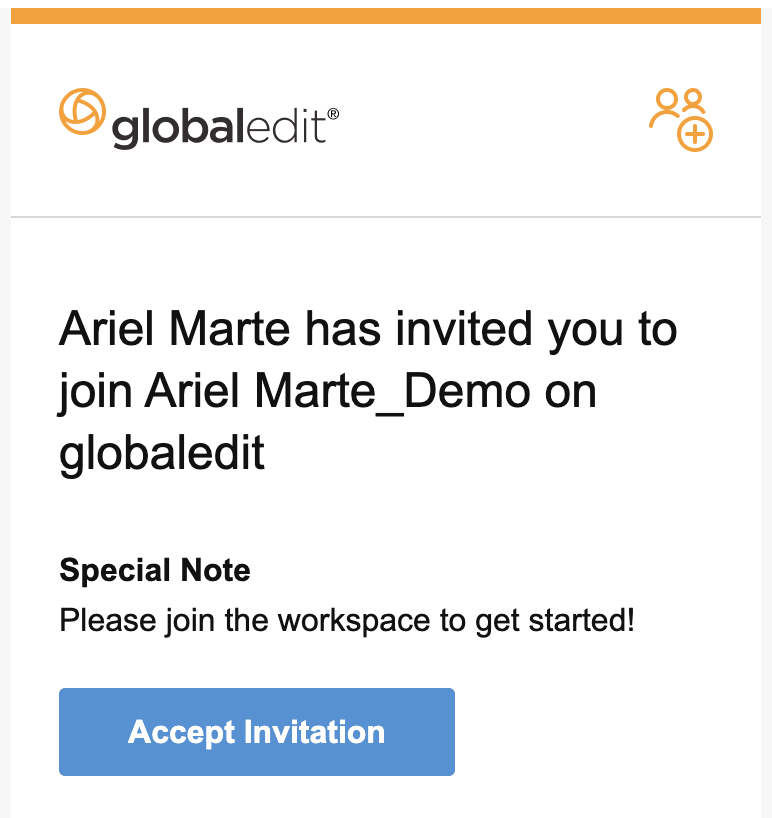 Email Invitation
You will be directed to your browser where you will create your login credentials. Where you'll add your first and last name and create a password. When you have completed all necessary fields, click Create Account to continue.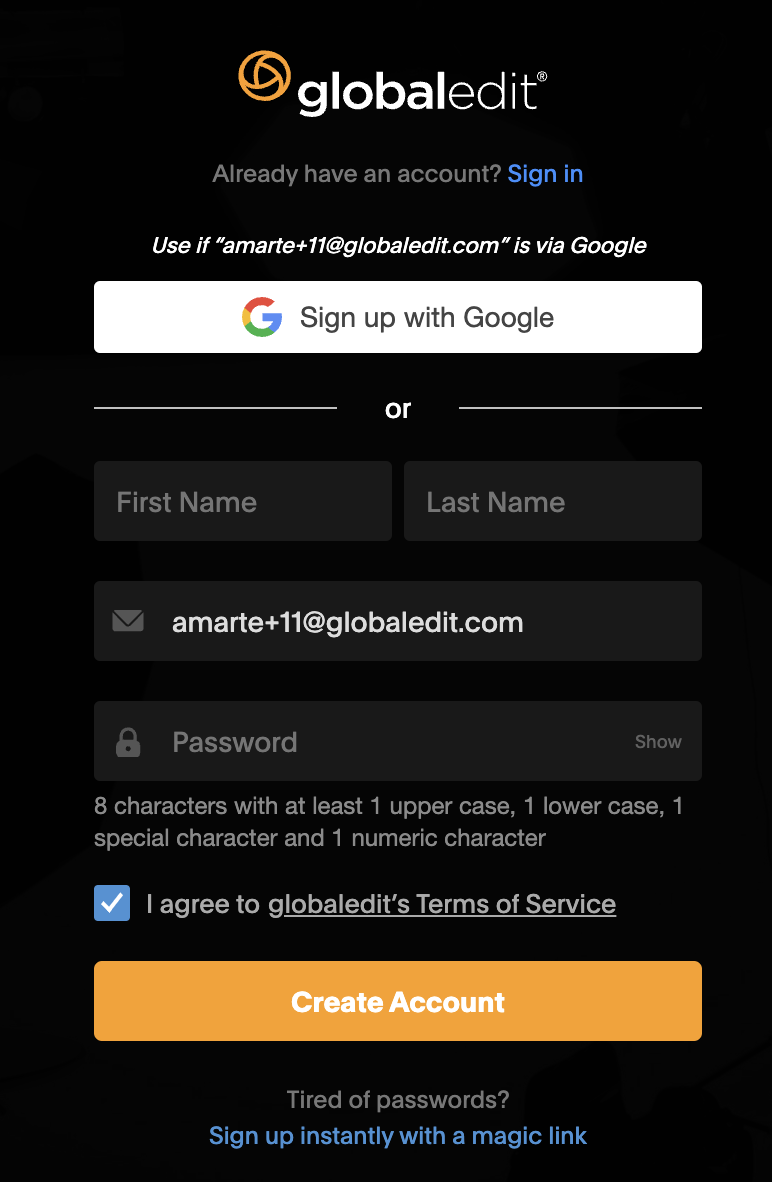 Sign up screen
After creating account credentials, set up Two-Factor Authentication (or 2FA) either via Authenticator App or SMS. Once your 2FA is set up, you will receive the 6-Digit code via your Authenticator App or SMS. Click Enable to continue.

Set up Two-Factor Authentication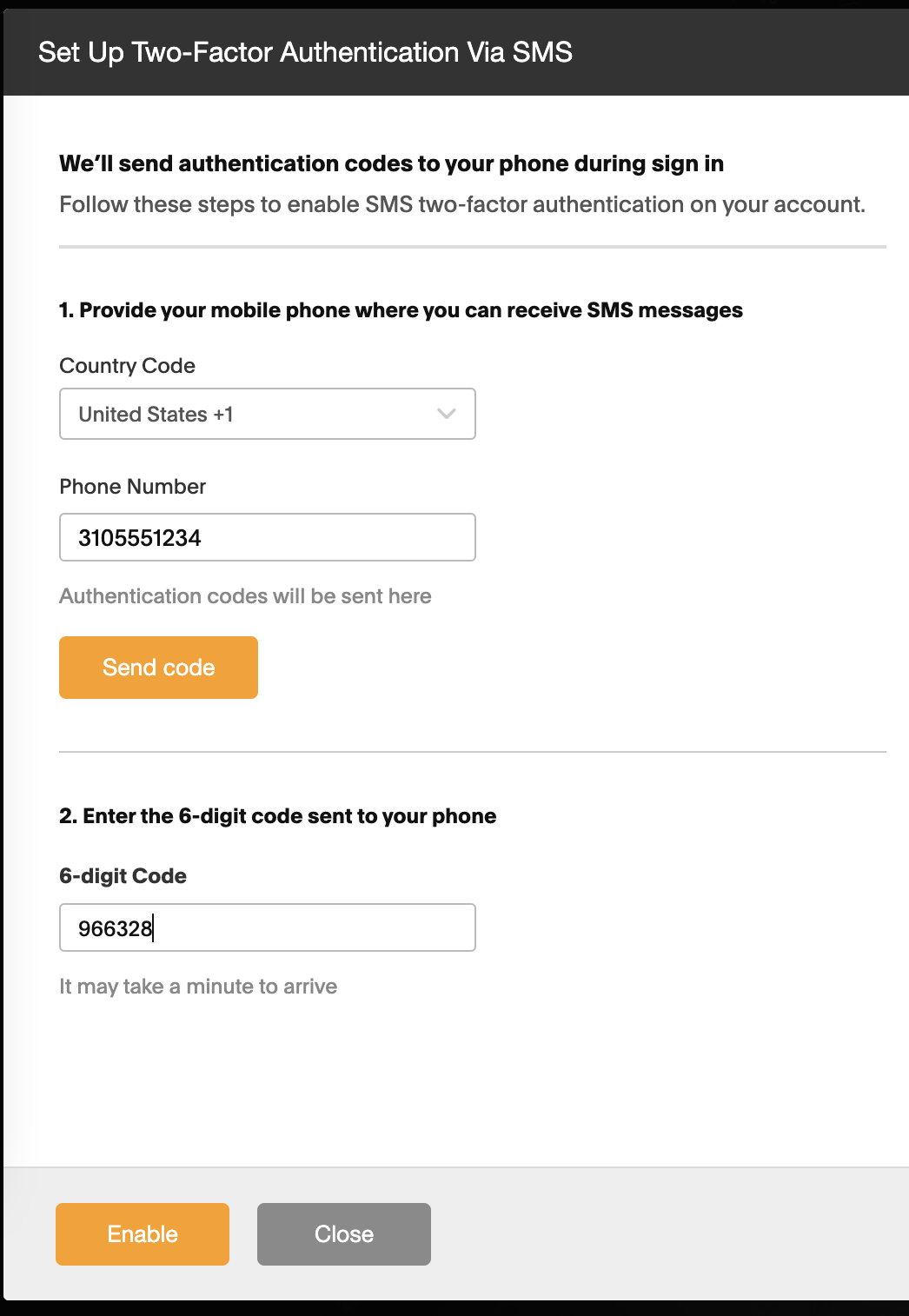 Verify Two-Factor Authentication
After you verify Two-Factor Authentication, there is a short survey - "Tell us about yourself", please fill out the survey and then you will be able to continue.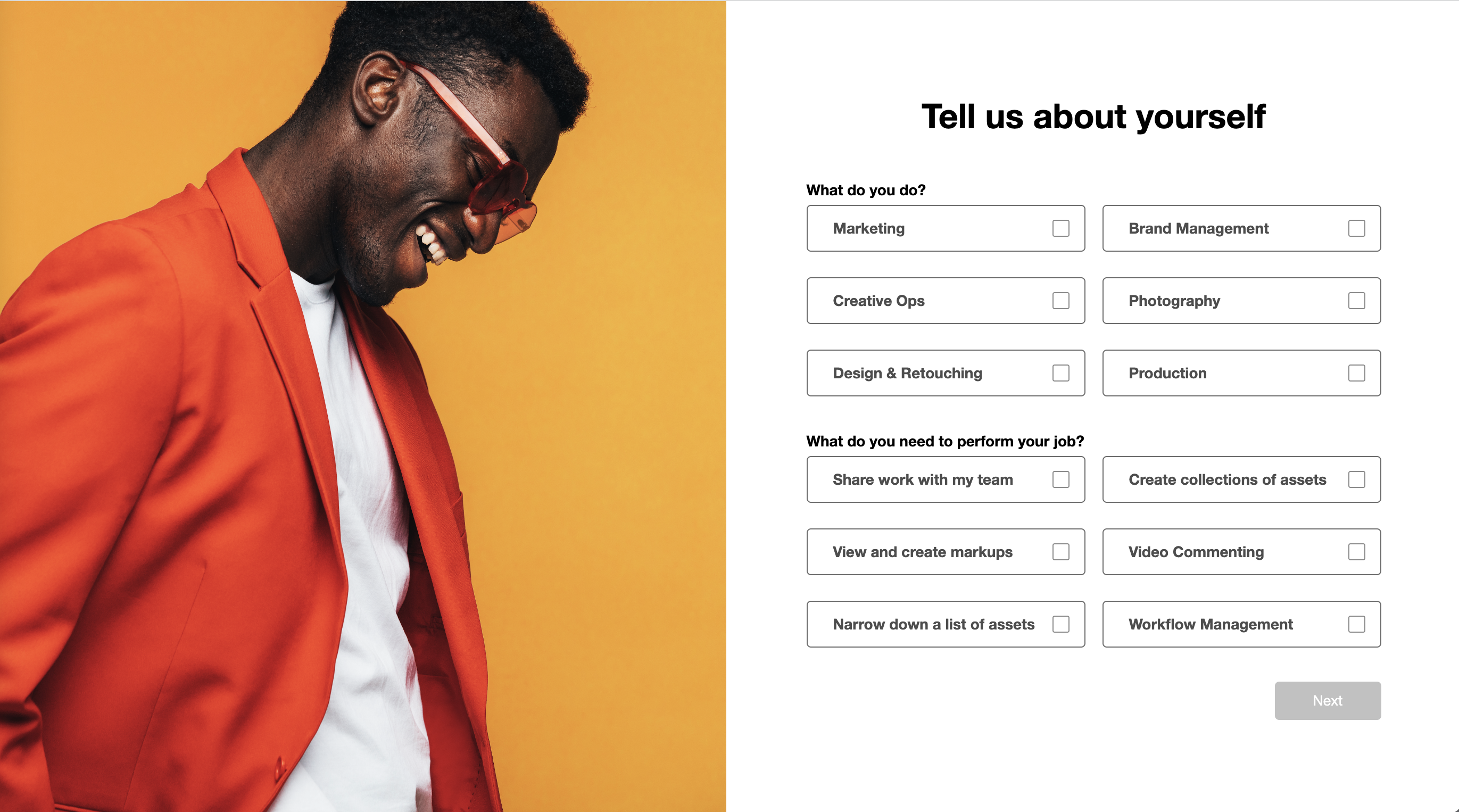 Tell us about yourself Survey
You have now successfully logged in and are able to view the workspace or collection assigned to you from your account administrator.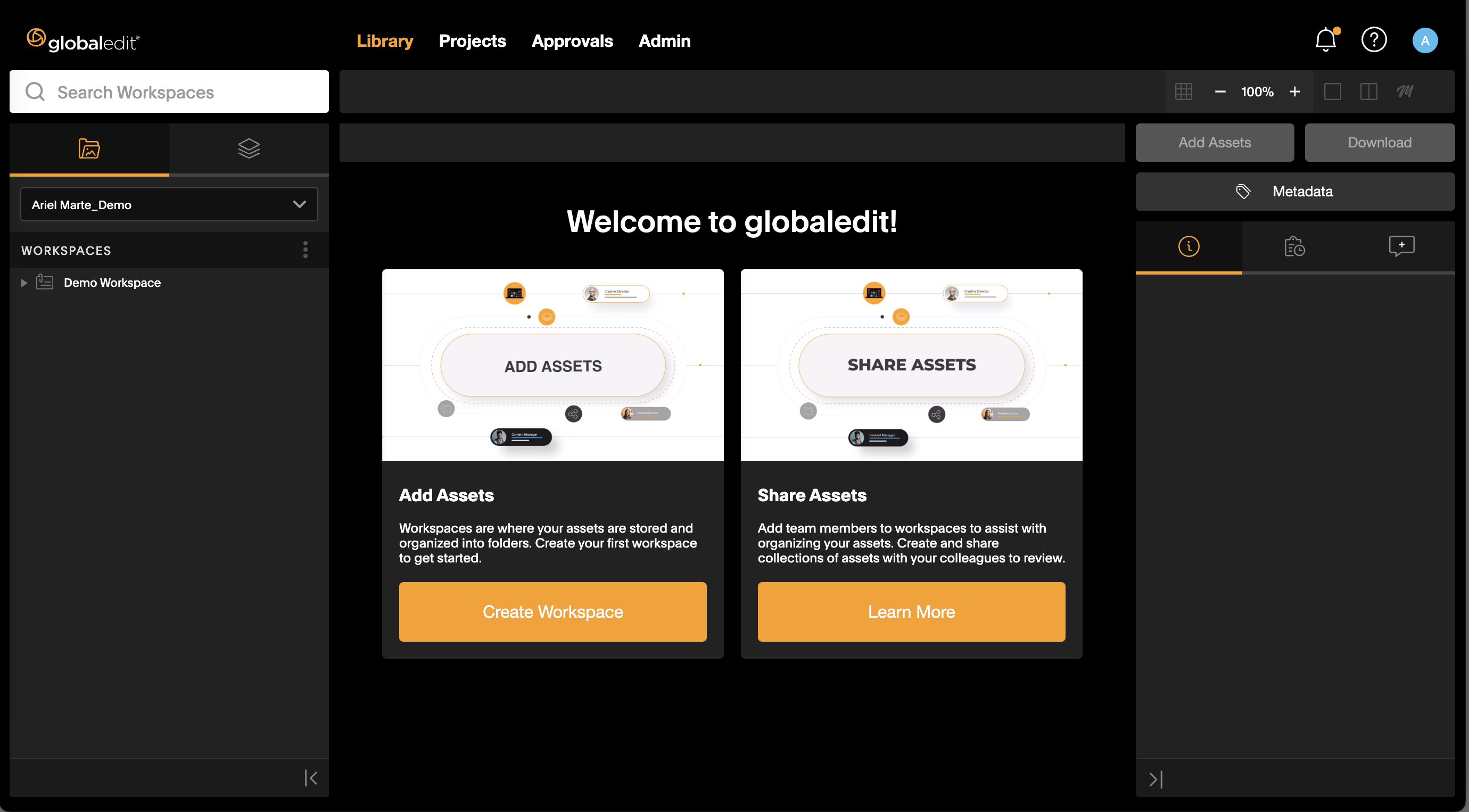 For sign up troubleshooting help, please go to Sign Up Troubleshooting.

We're here for you!
If you have any additional questions, please don't hesitate to let us know!
Email: support@globaledit.com
Phone: (888) 433-4801
Hours: Monday - Friday 9AM to 9PM Eastern Standard Time