There are a few ways to initiate an upload and update the assets in your Library. Incoming files can be uploaded as Assets, Attachments, or Versions. Assets must be uploaded into a folder within a Workspace, whereas Versions and Attachments can be appended to existing assets wherever they are visible.
If uploading folder structures and/or a high volume of assets, we recommend using globaledit Sync. Please see additional information outlined here.
Upload types
Assets are the main source objects in your Library. They are the files you can see and interact with in your library, that Versions and Attachments can append to.
Attachments are files appended to an existing asset(s) that are not processed visually and non-interactive, but are stored and retrieved from the cloud. These could be project-related information, raw files, or other files to enrich the associated source assets.



Versions are files that append to an existing asset that are processed visually and are interactive. Versions superficially replace and inherit the metadata of the asset it's appended to. Versions track retouched assets without using a separate folder, reduce duplicates in your library, and keep filenames uniform.
Trigger an upload (3 Ways)
While in Workspaces, select a folder as the upload destination. The orange highlight indicates what folder is selected:

You can create a folder by Right-clicking a Workspace, then New Folder from the dropdown menu: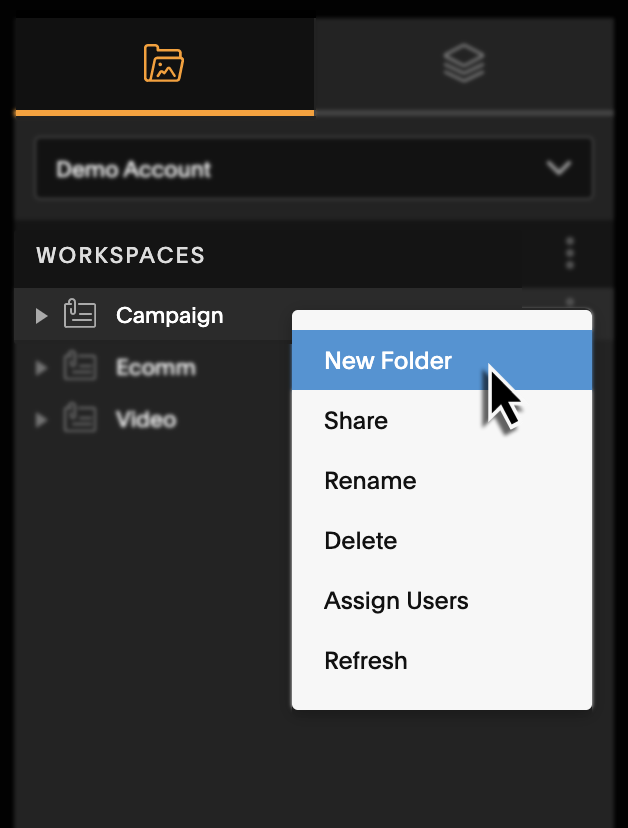 TIp: Right-click on a folder to create a sub-folder.
Drag and Drop
When a destination folder is empty, you can drag and drop your files into the middle of the Library, or click to select assets locally: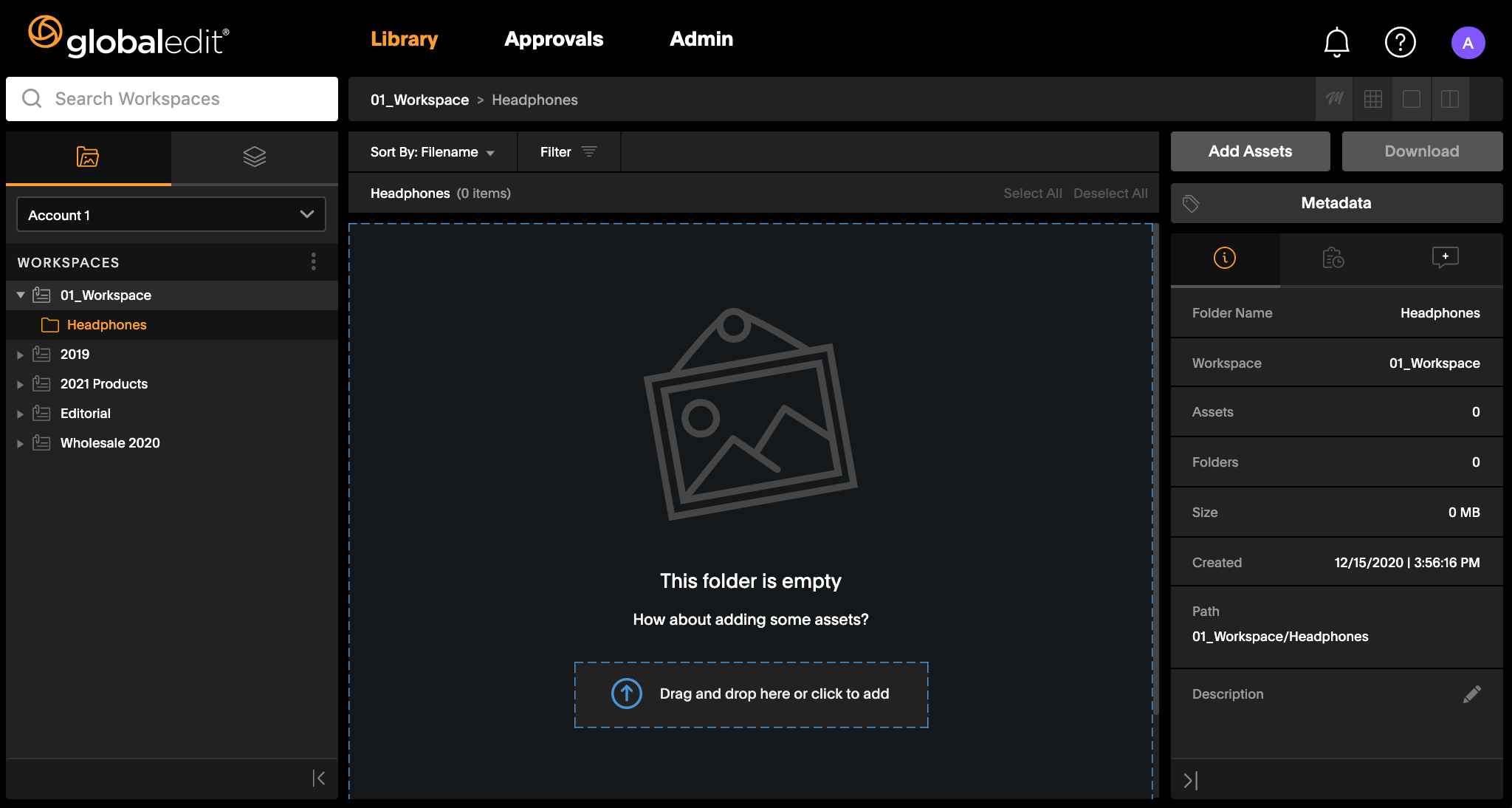 Select Add Assets in the upper right panel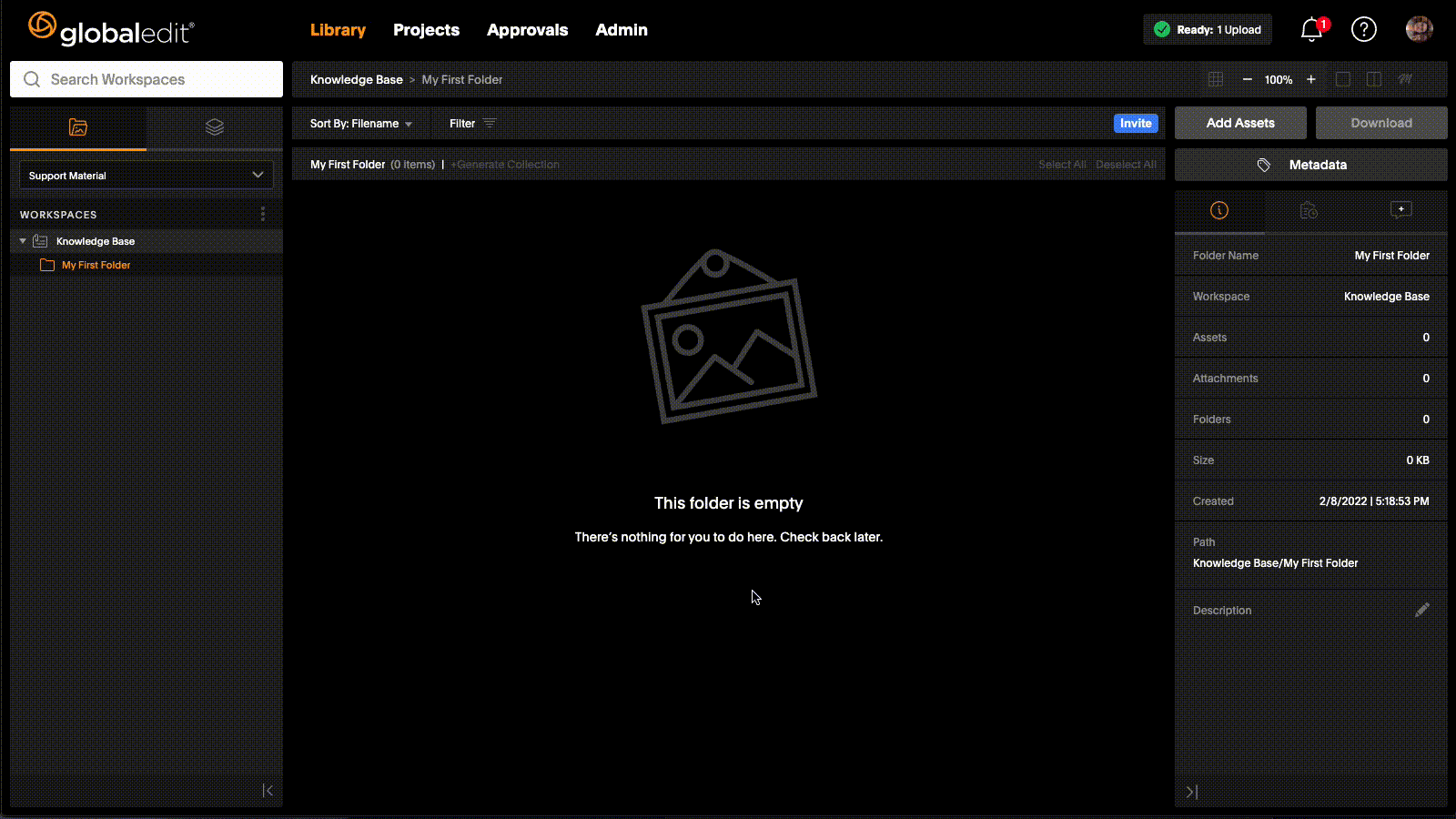 Upload from the folder menu
Right-click a folder, hover over Add in the dropdown menu, then select Assets: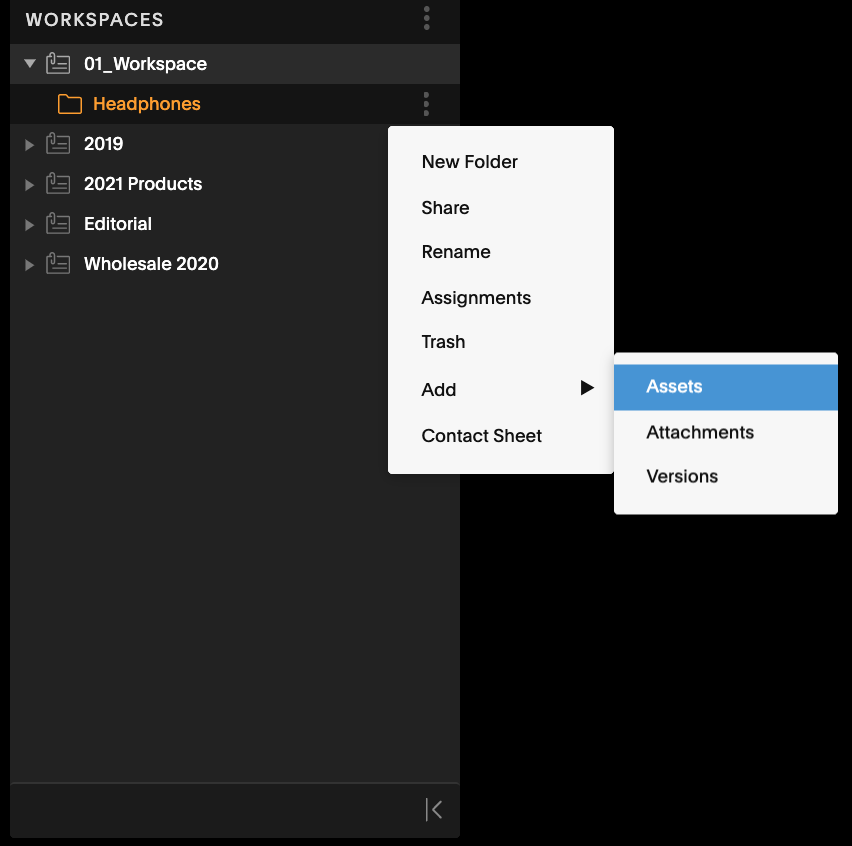 Add additional assets to an upload batch
Click the Add assets to this batch button at the top right of the upload tray. Select assets from Finder, then select Open: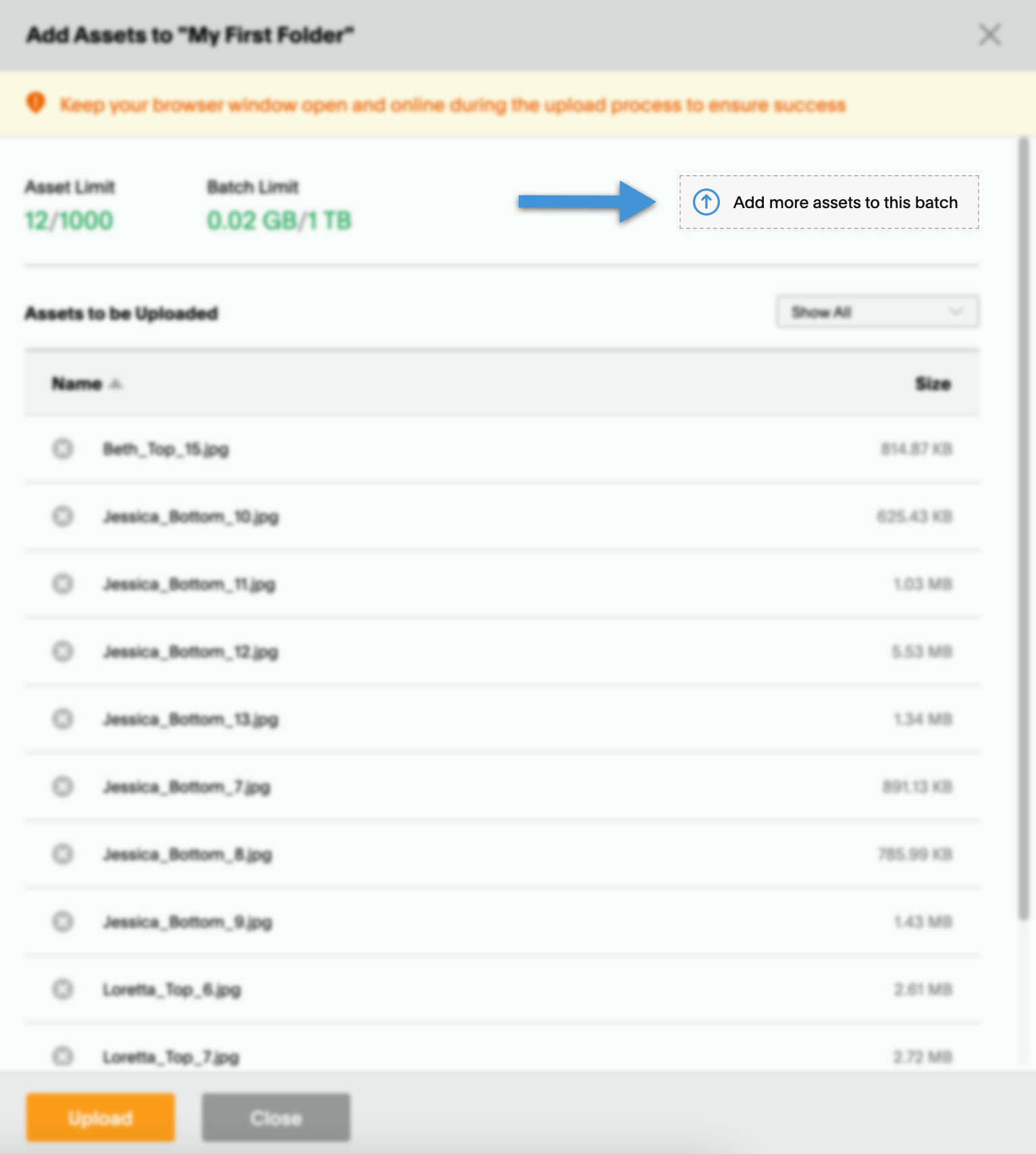 Upload Status
Select Upload at the bottom of the upload tray to initiate the upload.
A notification will appear at the top right of the window alerting the upload is in progress:

Selecting either the Progress Notification or the Notification Icon, then Details will open a window displaying the upload progress of each asset: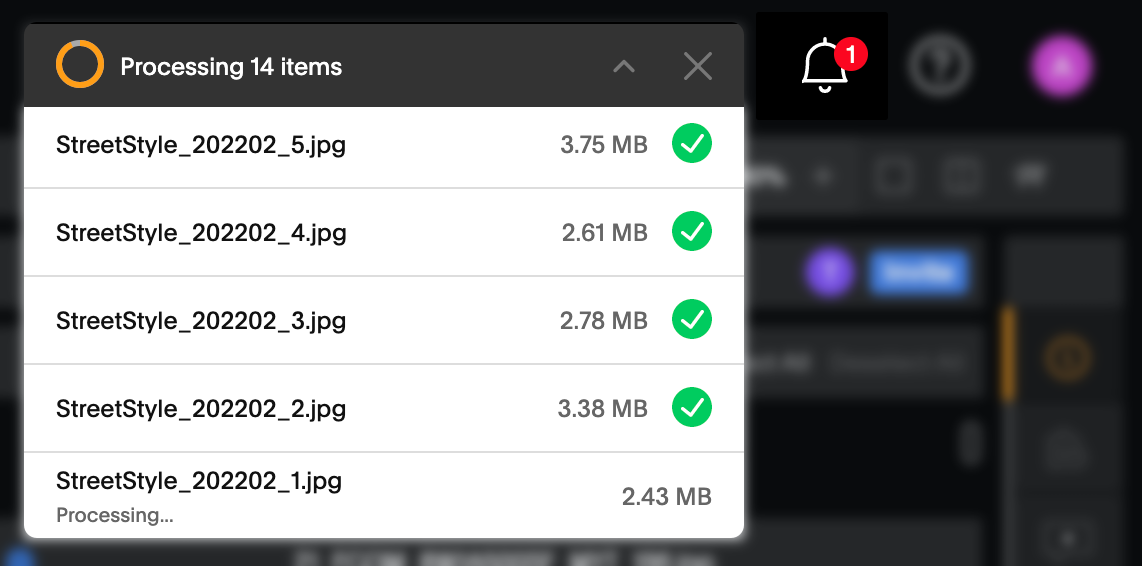 Your assets will populate in the destination folder once complete.
We're here for you!
If you have any additional questions, please don't hesitate to let us know!
Email: support@globaledit.com
Phone: (888) 433-4801
Hours: Monday - Friday 9AM to 9PM Eastern Standard Time