Globaledit supports storing and previewing 3D assets in full 360 degree 3D. Uploading a supported 3D file format or ZIP of 3D files will make the "3D" button available on the asset in globaledit, allowing for the 3D file to be viewed.
Supported File Types
STL (Stereolithography)
OBJ (Alias Wavefront)
GLB (GL Transmission Format Binary)
Uploading OBJ files with materials and textures
Globaledit supports storing and previewing OBJ files with companion materials (MTL) and texture (PNG, JPG, BMP, etc.) files. To associate an OBJ file with its textures, the files should be combined into a ZIP file before uploading to globaledit. For example:
3D_model.zip
model_file.obj
model_material.mtl
Model_texture.jpg
additional _textures.jpg


Upload and View 3D Assets
3D assets can be uploaded utilizing the methods used to upload 2D assets and/or video assets. Upon upload, these assets will appear in grid view / 1-Up / 2-Up view as 2D. These assets can be identified by the 3D cube icon next to the assets filename.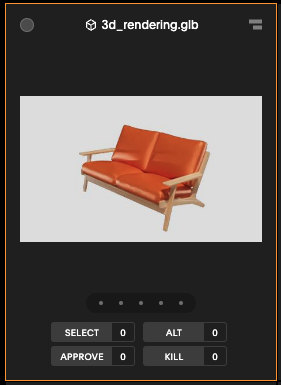 Entering 1-Up view, then selecting the "3D" button located beside the "hand" button will allow users to enter 3D mode.

Within 3D mode, users are able to zoom in/out of the asset and swivel the assets 360 degrees on the x and 180 degrees on the y axis.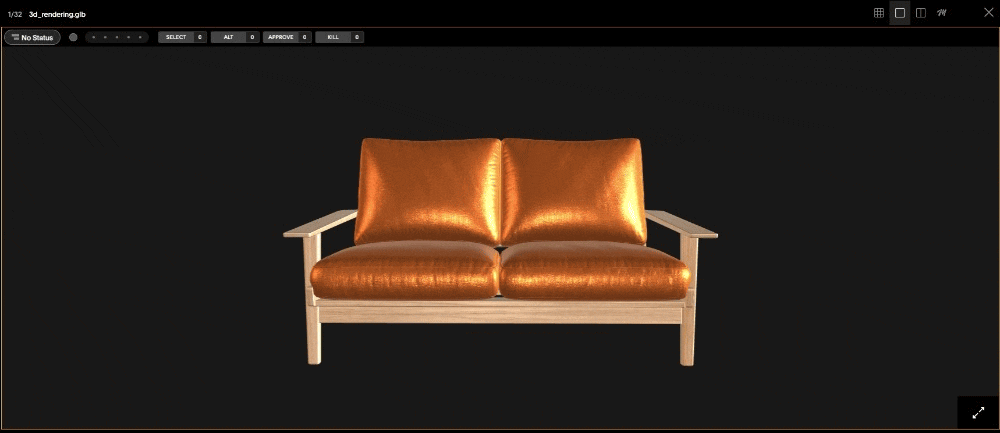 We're here for you!
If you have any additional questions, please don't hesitate to let us know!
Email: support@globaledit.com
Phone: (888) 433-4801
Hours: Monday - Friday 9AM to 9PM Eastern Standard Time