Within the globaledit platform, Sort By: is a convenient way to sort and filter your assets so you can get your work done more quickly and efficiently.
Assets can be sorted in the library and in collections by a number of different options, including upload/modification dates, by label, filename, and star ratings.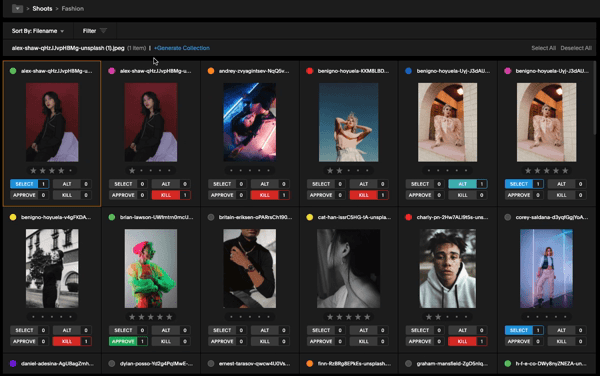 The selected sort order will carry over between folders, workspaces, accounts, and organizations. You can reset this to the default sort order (filename in ascending order) by selecting the "Default" button at the bottom of the sort order menu.
Learn about filtering your assets here: Filtering Assets

We're here for you!
If you have any additional questions, please don't hesitate to let us know!
Email: support@globaledit.com
Phone: (888) 433-4801
Hours: Monday - Friday 9AM to 9PM Eastern Standard Time