Quickly view the total counts of Labels and Ratings at once, either for a folder or a search result.
Your progress will update in real time as Selects are made, giving you an overall view of your team's work.
If you need to meet a specific number of Selects or Approvals you can easily see how many additional ratings are needed as you work!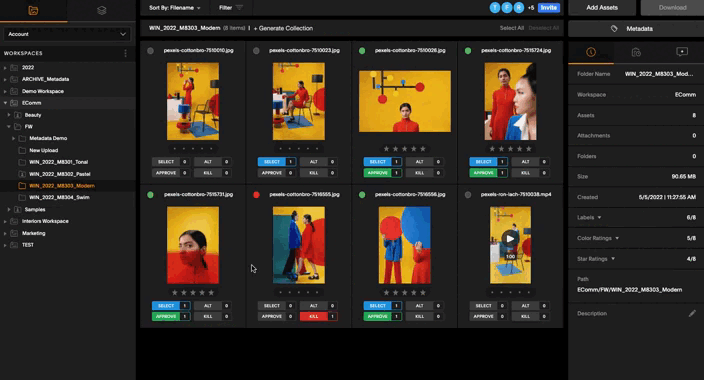 Click the Parent Folder in the Library panel OR return a Search result
From the right-hand Info Panel, view the total counts of Labels, Color and Star Ratings
The number on the left will display the rating count while the number on the right will display the total assets in the folder


Expand any of the categories to view the individual Rating and Label totals


Counts will update as ratings are applied!