Search allows you to locate assets within an account by filenames, metadata, and asset locations. You can employ multiple filters that help drill down to narrow your search results, as well as save search criteria to retain searches for future use.
Search Chips
Search chips are created any time you enter a value.

Search chips are modular and can be employed together to focus your search.

These are utilized for every aspect of search (metadata, folder name, filename, etc.)
Search Overview
Select Search Bar on top left of the platform

Choose to search either within: Workspace or Collections from the dropdown menu

Choose to search within any folder or subfolder

Enter type of information to search for by creating search chips

To perform a search:

Press Enter / Return to create chip after entering value

Press Enter / Return to search entered chips

Narrow search results by searching with parameters:

Ratings, Color Labels, Star Ratings, Includes, Date, Metadata, Multi-files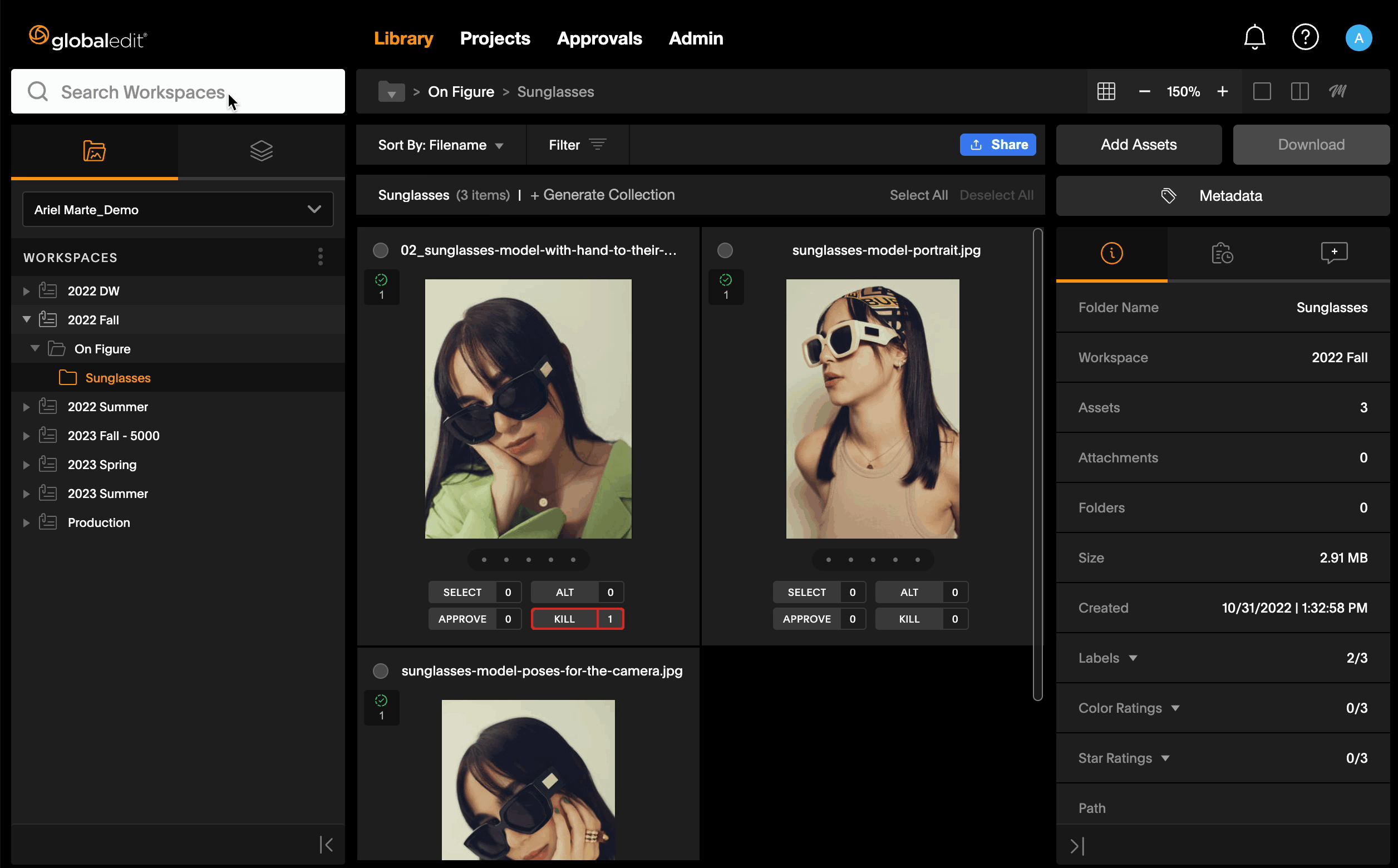 Metadata Search
Full metadata search is available, search via any field in any schema.

Search the whole schema or a specific field.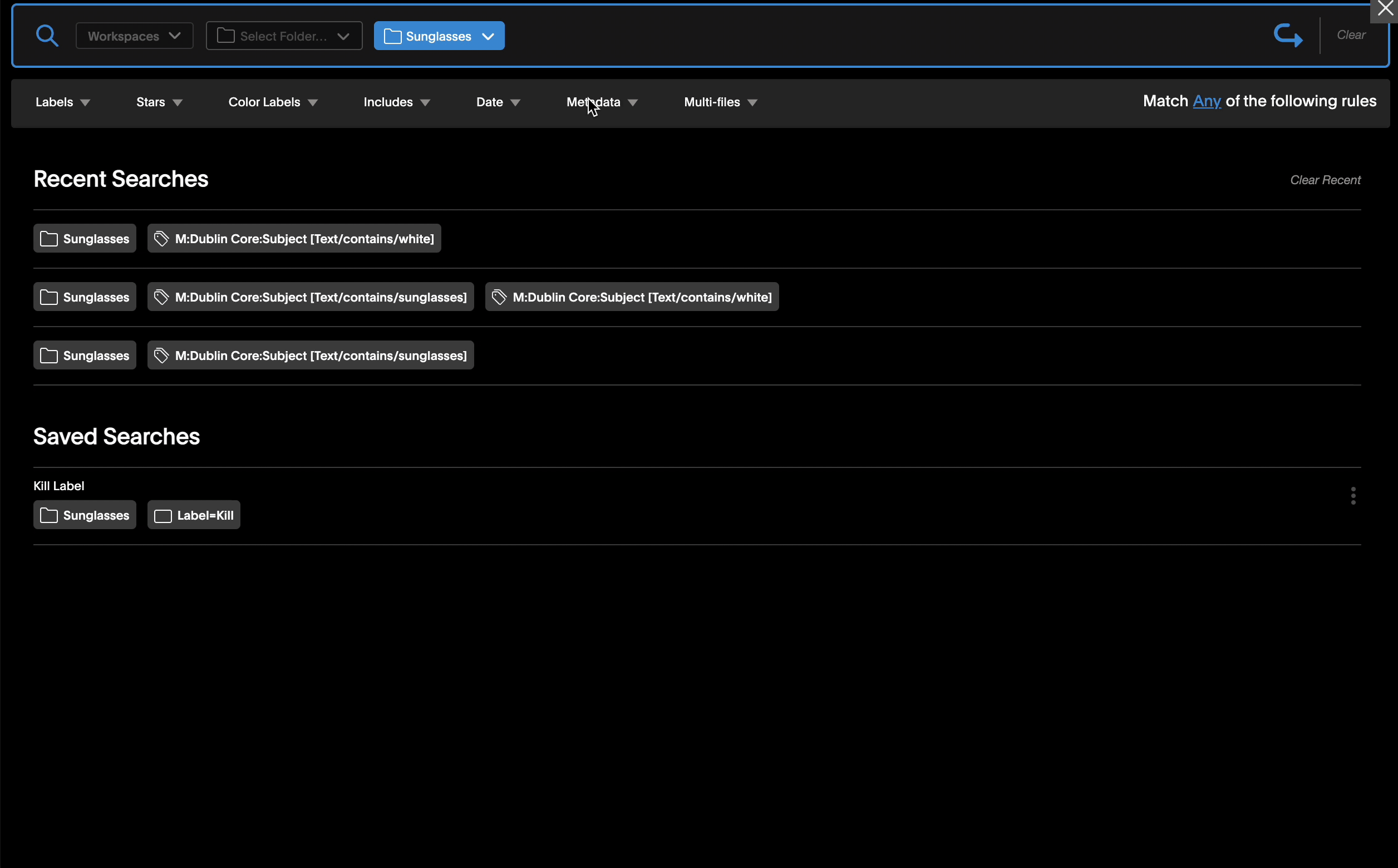 Saved Search
Once you create a search, you have the option to save this search and use again later.

Click +Save Search to name and Save search.
Restore a saved search by choosing the named search within the Saved Searches.

Restoring a saved search is helpful for complex searches or searches performed regularly.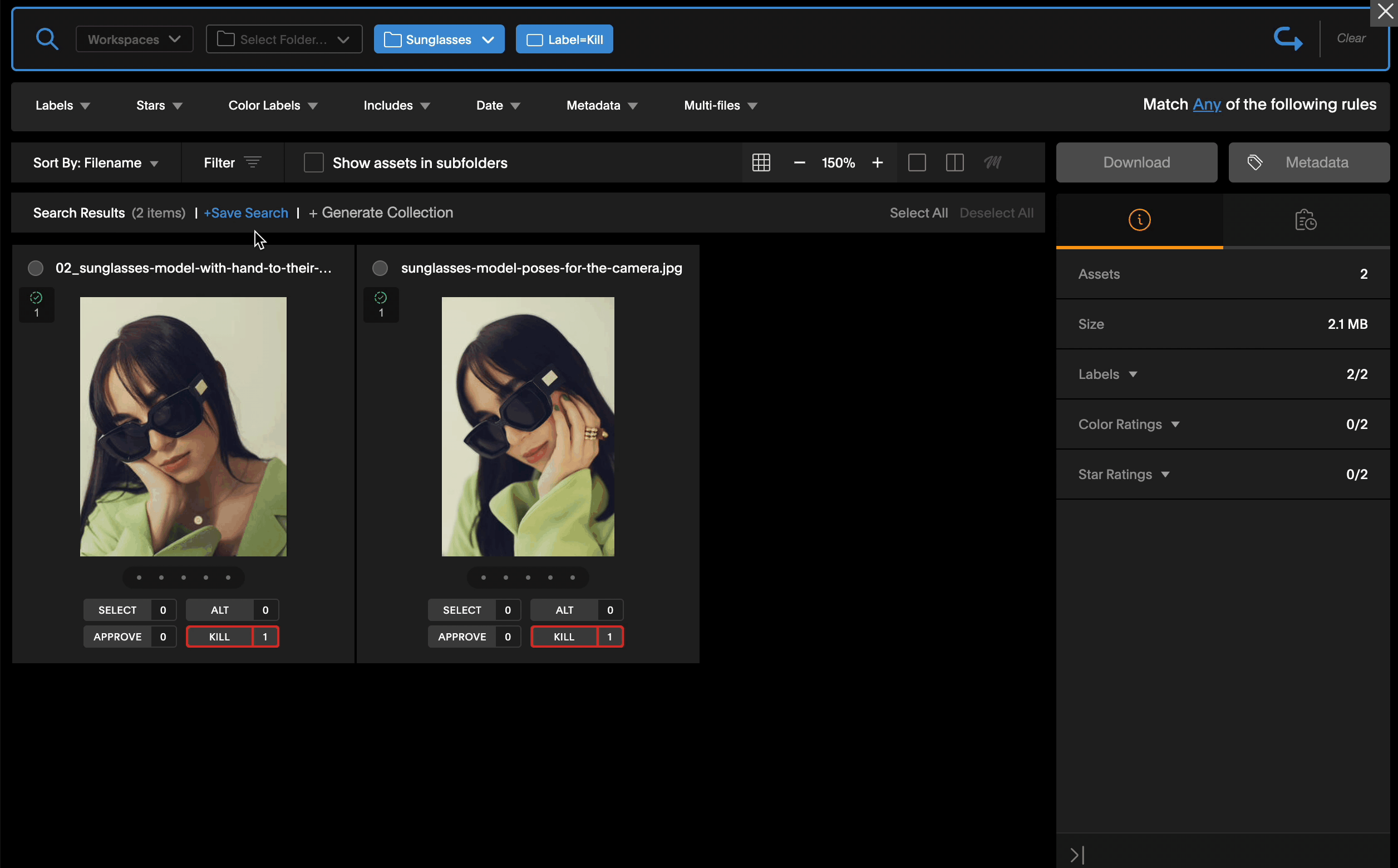 Search Best Practices
Search can only be performed on the asset level.

Change Match from Any to All or All to Any to change search parameters.
To search multiple filenames concurrently, make a chip for each asset, then search all these chips together.

Once chips are created, you cannot modify them, only remove the chips.
Search Limitations
Search cannot be performed with a blank field

We're here for you!
If you have any additional questions, please don't hesitate to let us know!
Email: support@globaledit.com
Phone: (888) 433-4801
Hours: Monday - Friday 9AM to 9PM Eastern Standard Time